Since we don't live in Southern California (sigh) I'll just have to pretend I picked my lemons off my Meyer lemon tree rather than buy them at Whole Foods. They were staring at me the other day…and since I don't see them in the produce section very long, I jumped at the opportunity to make some lemon squares.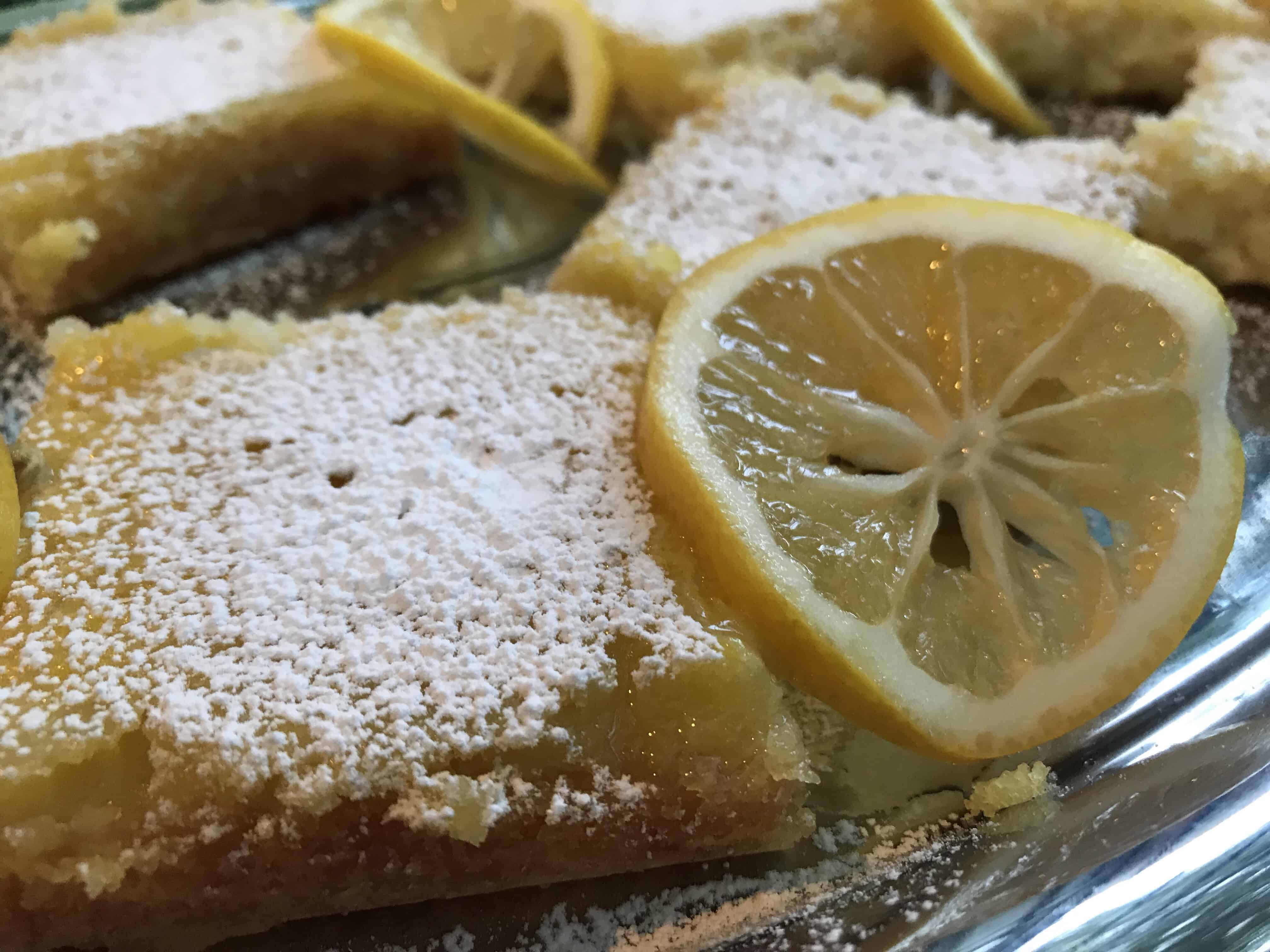 Meyer lemons are less acidic than regular lemons, which works great for how lemony lemon bars are. They have all the lemon flavor without all the tartness.
It's not the fastest thing to make in the world because you're having to make the crust than the filling in the oven, but they're a great summer option when you're tired of chocolate desserts (is that even a thing though?). Plus, I just love when Connor says something is "easy peasy lemon squeezy" when he accomplishes something. That makes me happy, so these are an excuse to use that phrase even more.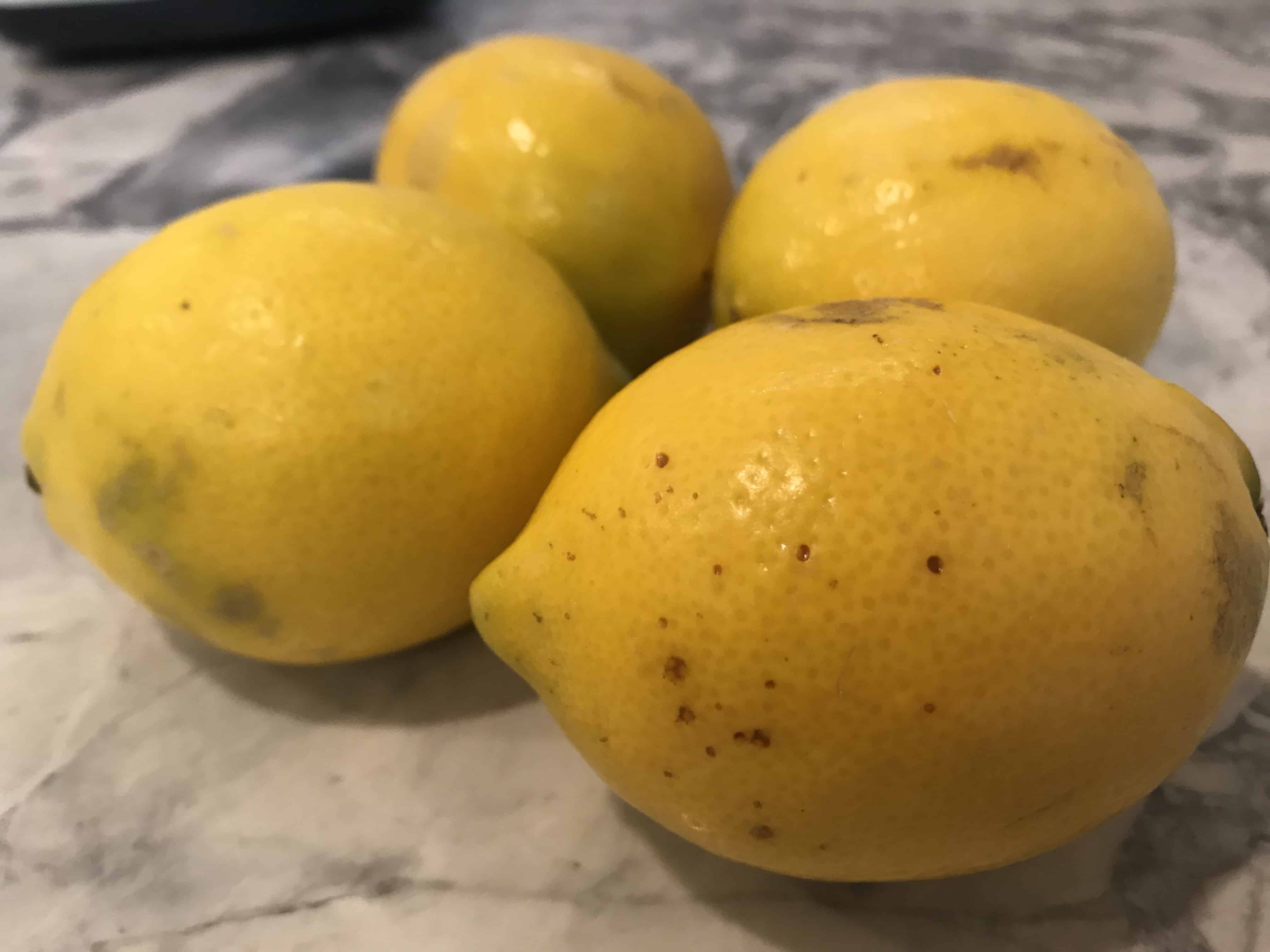 This shortbread crust goes in for about 20 minutes first.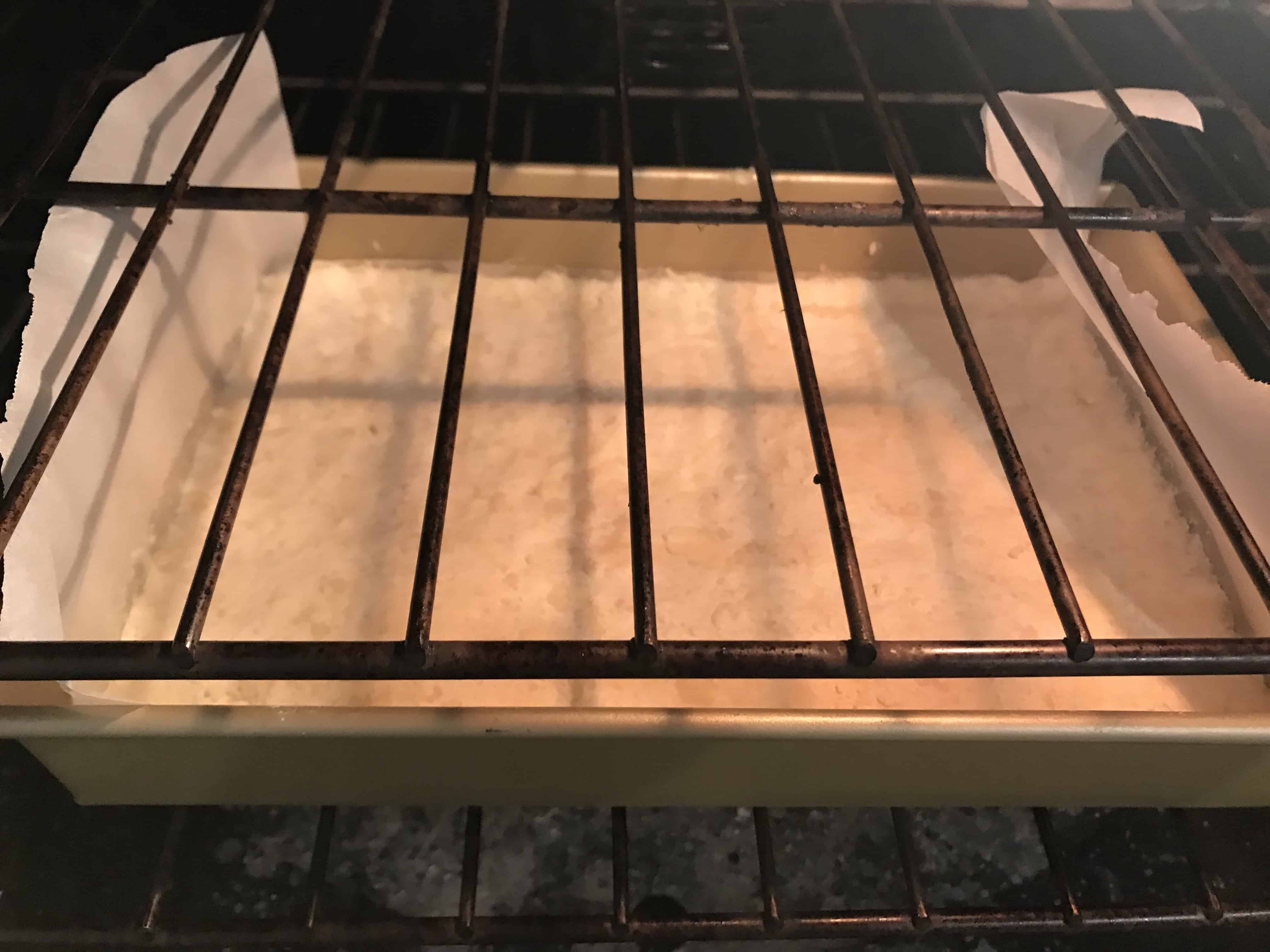 Then you make the filling.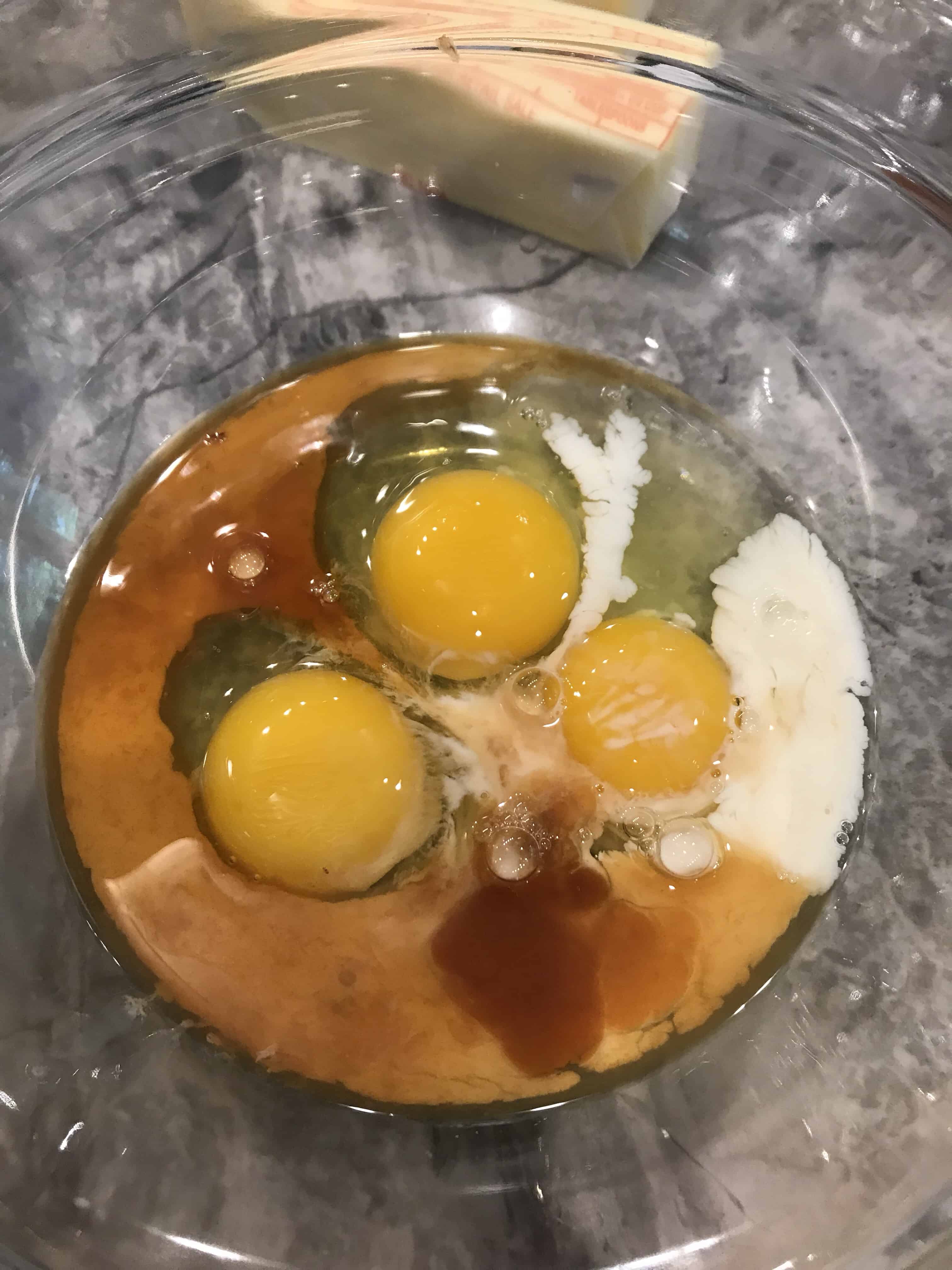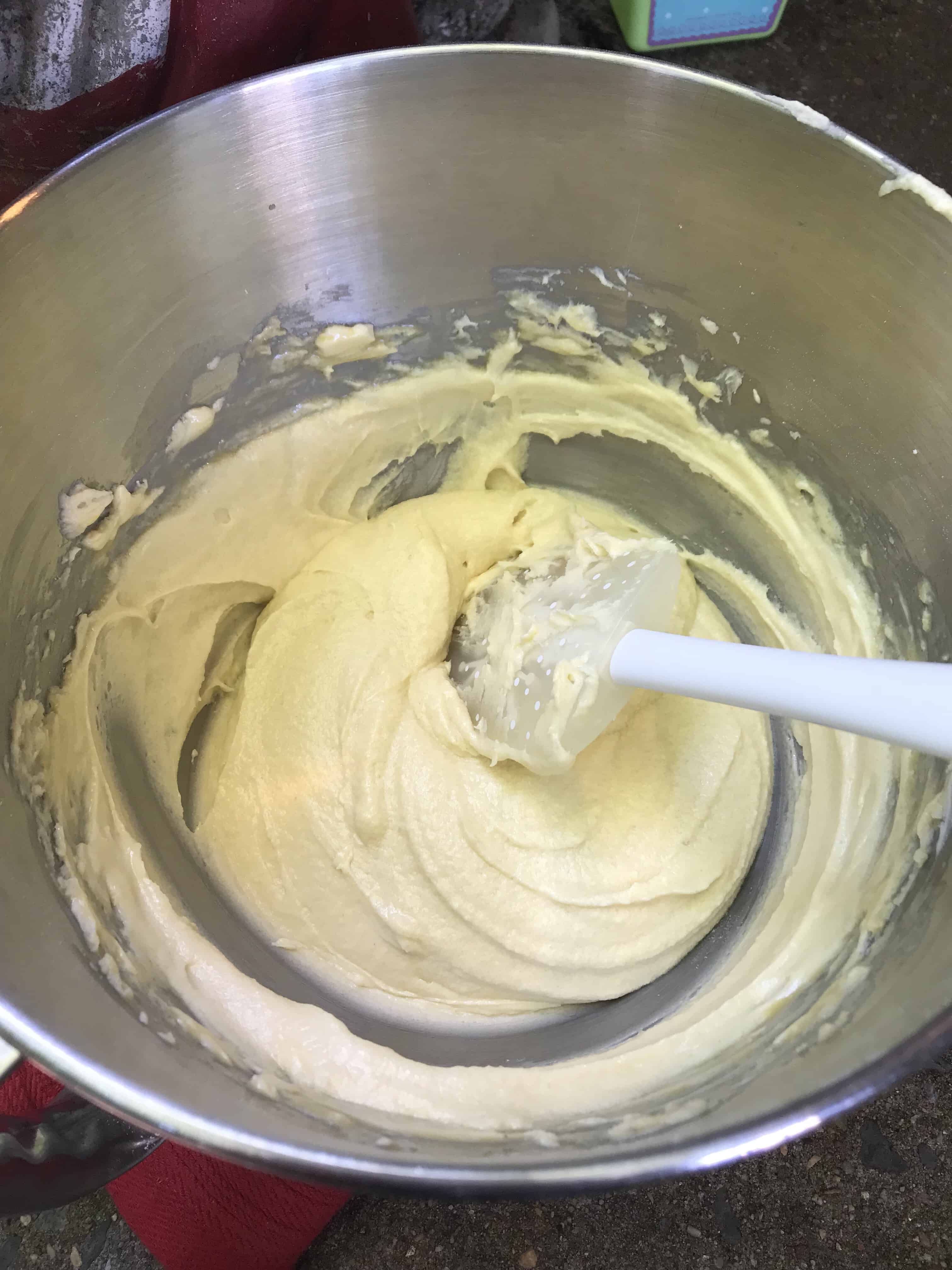 You put the filling over the warm crust and bake again for another 20-25 minutes (mine needed the longer amount of time until it was set).
If you're not going to serve immediately, I'd recommend waiting a few minutes until the bars are somewhat cool, letting them cool out of the pan on the parchment paper for about 30 minutes before sticking them in the refrigerator. Take them out about an hour before you're going to serve them and sprinkle the powdered sugar on them. The powdered sugar eventually gets soaked in by the lemon filling until it disappears, so if it'll be awhile before you devour them, wait to do everything at the same time. Plus, they'll be much easier to cut when they're cold (as opposed to what I did…which was dig in immediately).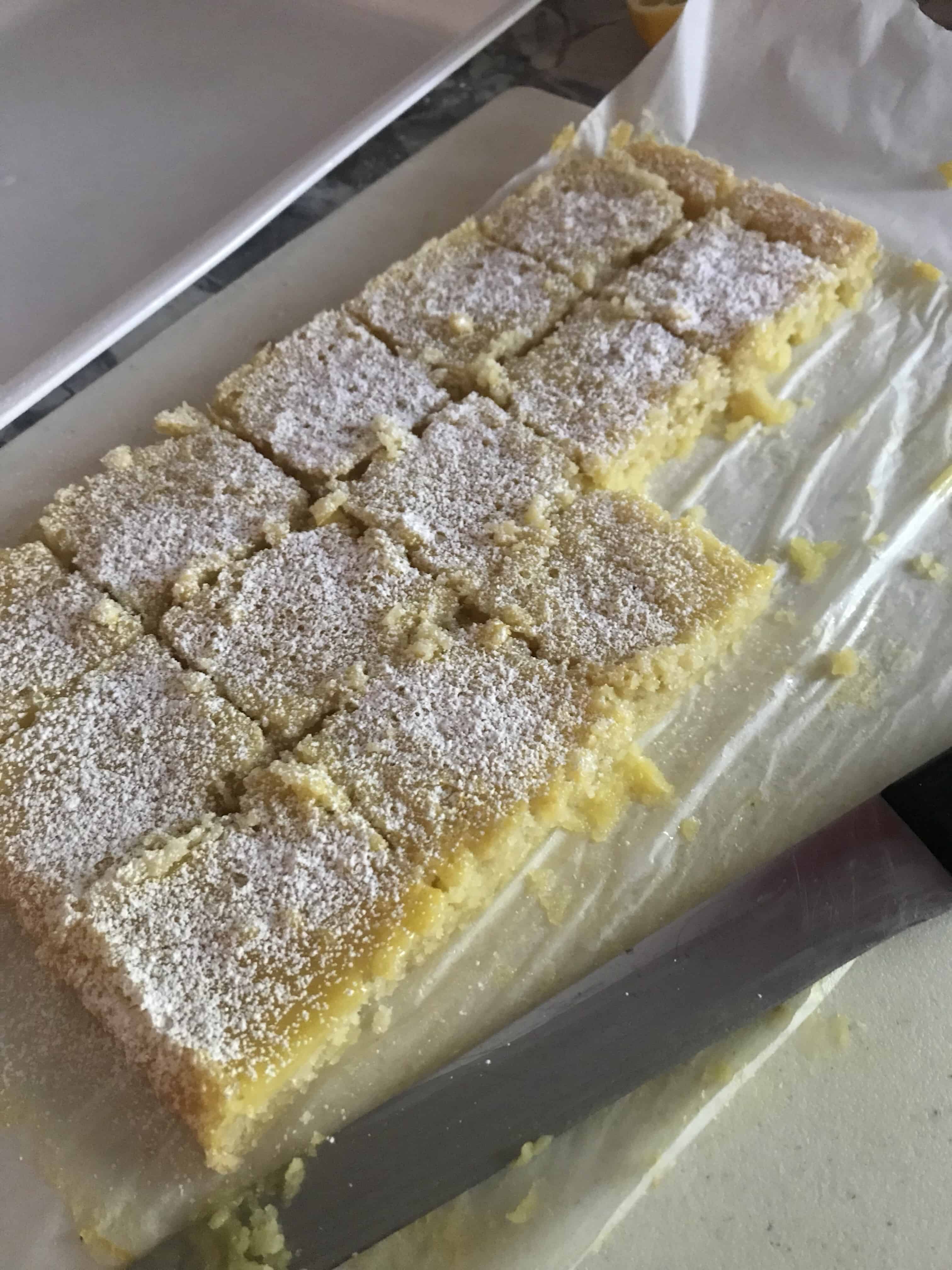 INGREDIENTS
2 1/4 cups unbleached all-purpose flour, divided
3/4 cup plus 3 tbsp powdered sugar, divided
1 1/2 tsp salt plus more
1 cup (2 sticks) very cold unsalted butter, cut into small pieces
1 to 2 Tbsp ice water
5 large eggs, at room temperature
1 1/2 cups granulated sugar
1 tbsp Meyer lemon zest
3/4 cup fresh Meyer lemon juice