Sheet pan dinners are truly the best way to cook dinner.  Is there even another way?
Seriously though — I thought summer was going to be all laid back.  Things are at your own pace, life slows own a bit, you have time to explore some other interests, etc.  Then summer actually happens — and here it is!  It's hit me like a ton of bricks.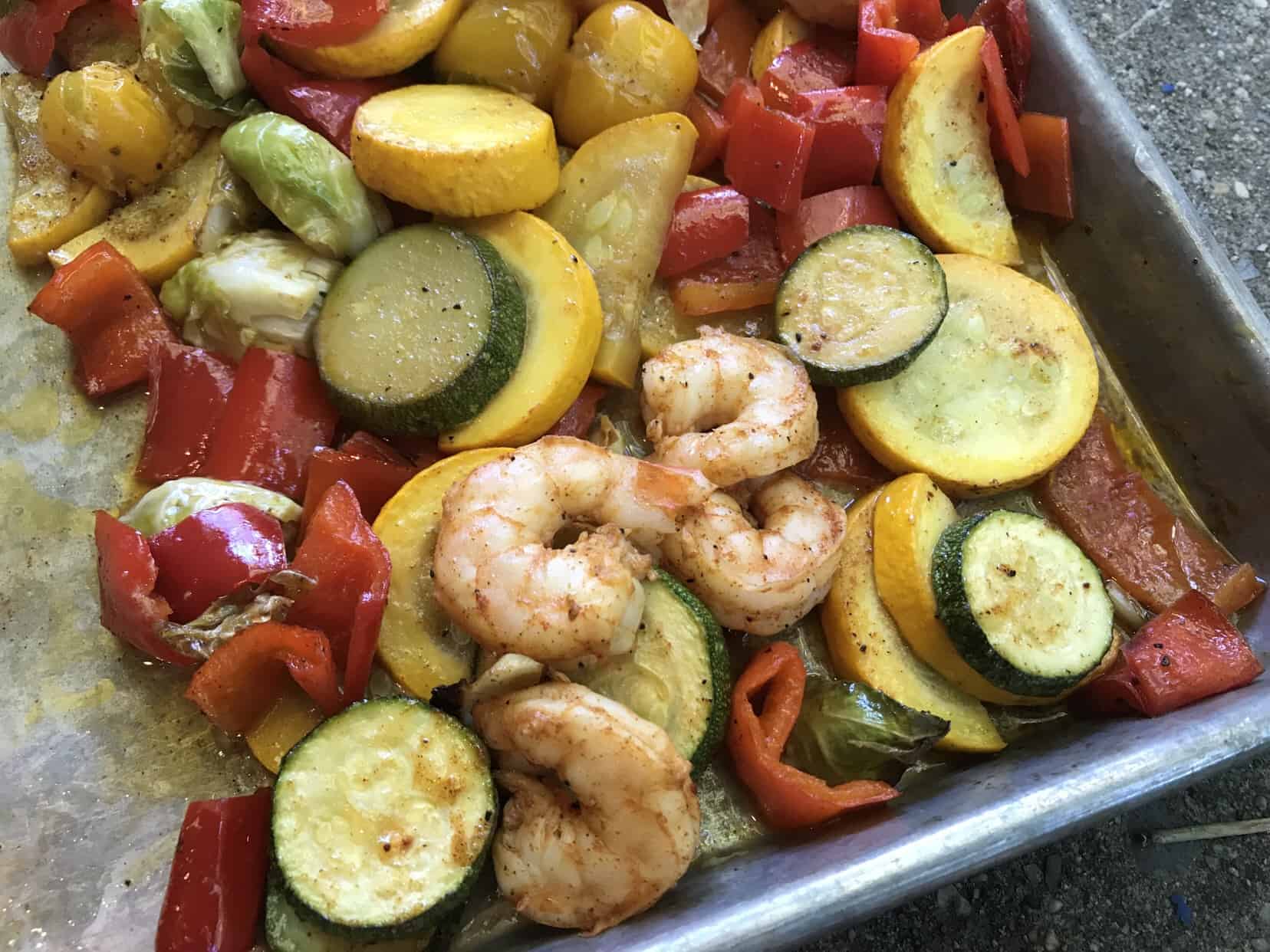 The kids had shrimp with veggies (which have to be separated, of course) and buttered noodles.  I can't help myself and always carb load with them.  John has way more discipline than I do.  I should have gotten a picture of just the shrimp and vegetables.  Oh well! This is delicious tossed with pasta though.  I can clearly attest to that.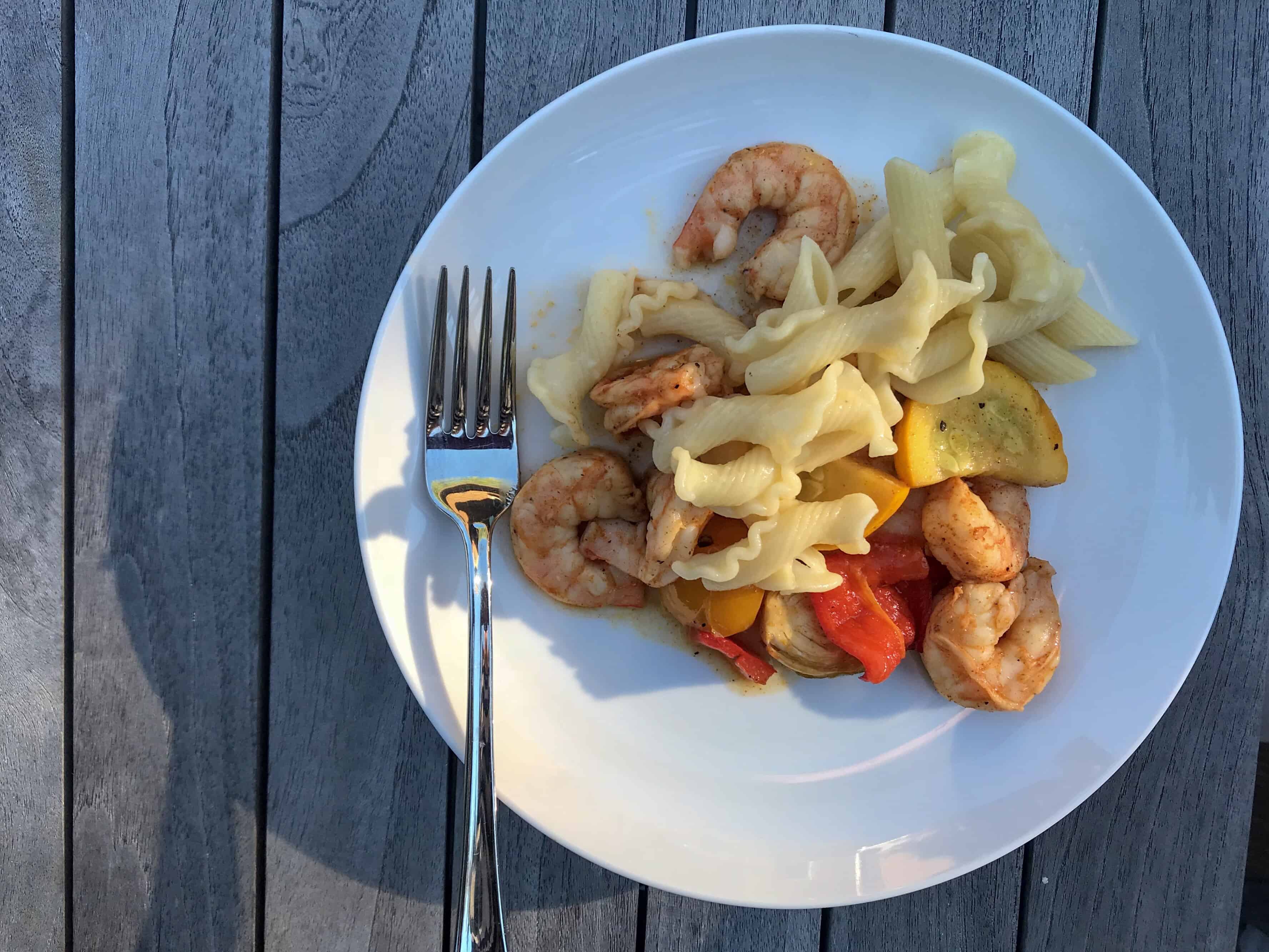 Ingredients
1 1/2 lbs peeled and deveined shrimp
2 cloves garlic
1 zucchini, 1/4″ sliced
1 yellow squash, 1/4″ sliced
2 red bell peppers, large diced
2 tsp. lemon pepper
6 Tbs. olive oil, divided
1 tsp. Pepper, divided
1 tsp. Salt, divided
2 tsp. Paprika
Directions
Preheat oven to 425
Combine your veggies and garlic in a large bowl.
In a small bowl, combine 3 Tbs. olive oil, 1/2 tsp. salt, 1/2 tsp pepper, and 2 tsp. lemon pepper.
Toss and coat the veggies with the olive oil mixture.  Spread vegetables in single layer on a large sheet pan.
Place in the oven for 15 minutes.
Meanwhile, in the same bowl combine 3 Tbs. olive oil, 1/2 tsp. salt, 1/2 tsp. pepper, and 2 tsp. paprika
Toss and coat the shrimp with the mixture.
Place raw shrimp on top of the vegetables when the 15 minutes is up.
Bake shrimp and vegetables for another 6-7 minutes.
Serve over rice or just by itself!
Enjoy!