If cleanliness is next to godliness, I'm in hell.
I need to get my life in order. Basically, I've been neglecting having any standards for the last 10 months while I teach the youth of America. You're welcome, youth, but really though…this is an ACTUAL CABINET in our house.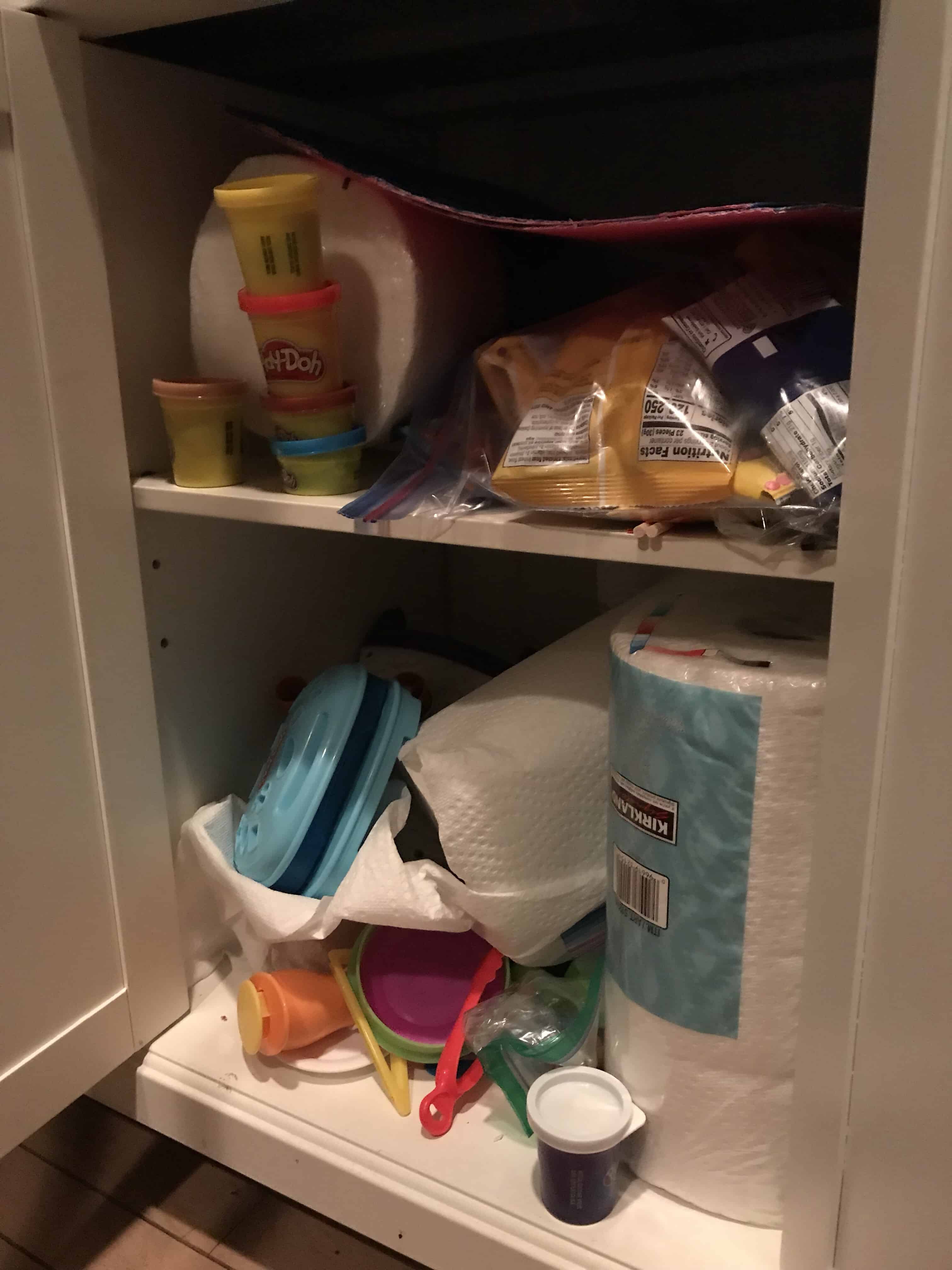 After a quick Google search, John Wesley first used the phrase "cleanliness is indeed next to godliness" in a sermon in 1778. I don't mean to knock John Wesley, but did he have two children? If he did, did he raise them while working full-time? I'm guessing not, and I don't really have time to Google any more, so John, let me give you a little dose of reality 240 years later.
HAVING KIDS MEANS PUTTING UP WITH A LOWER STANDARD OF CLEANLINESS, and sometimes when all of the chaos builds up, it's a war zone up in this piece.
It's guerrilla warfare, in fact. The enemies are using unconventional tactics to fight this one. They've booby-trapped the area around the cabinet so you can't get to the cabinet without stepping on rice and peas from last night. (And as a side note: rice that hardens and is WAY easier to clean up…so thank you, I guess?)
In all of this though, there's joy. And there's ALWAYS my good friend, Procrastination, especially if it's making some homemade ice cream to be enjoyed on these blisteringly hot summer days. Homemade ice cream isn't hard to make — but it is time consuming. Not time-consuming like making bread is time consuming, but there's a lot of waiting. Perfect for "cleaning" up around the house while you're waiting for your base to chill (or, like I do, wander around the house noting all of the things that are a total wreck and then shuffle things around a little).
Anyway, this strawberry basil ice cream is perfect for summer. The two flavors pair really nicely together, yet it's not something that people have often so it has the "Ooooh- I'm-eating-something-I-just-can't-get-anywhere" factor. I served it with a traditional butter pound cake (that recipe found here), and everybody who I've served it to was feeling it.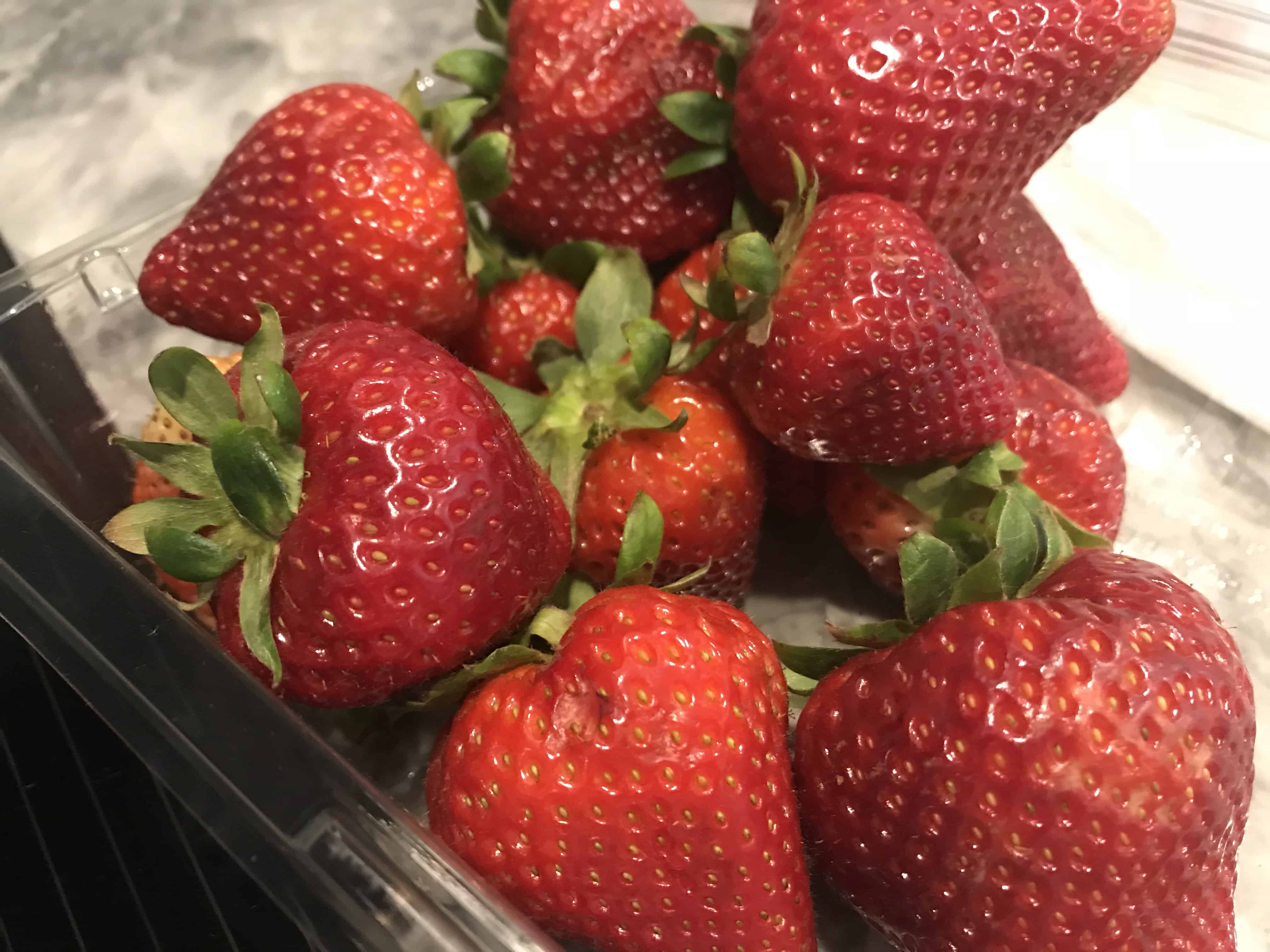 This is yet another way to use all of those fresh strawberries you have.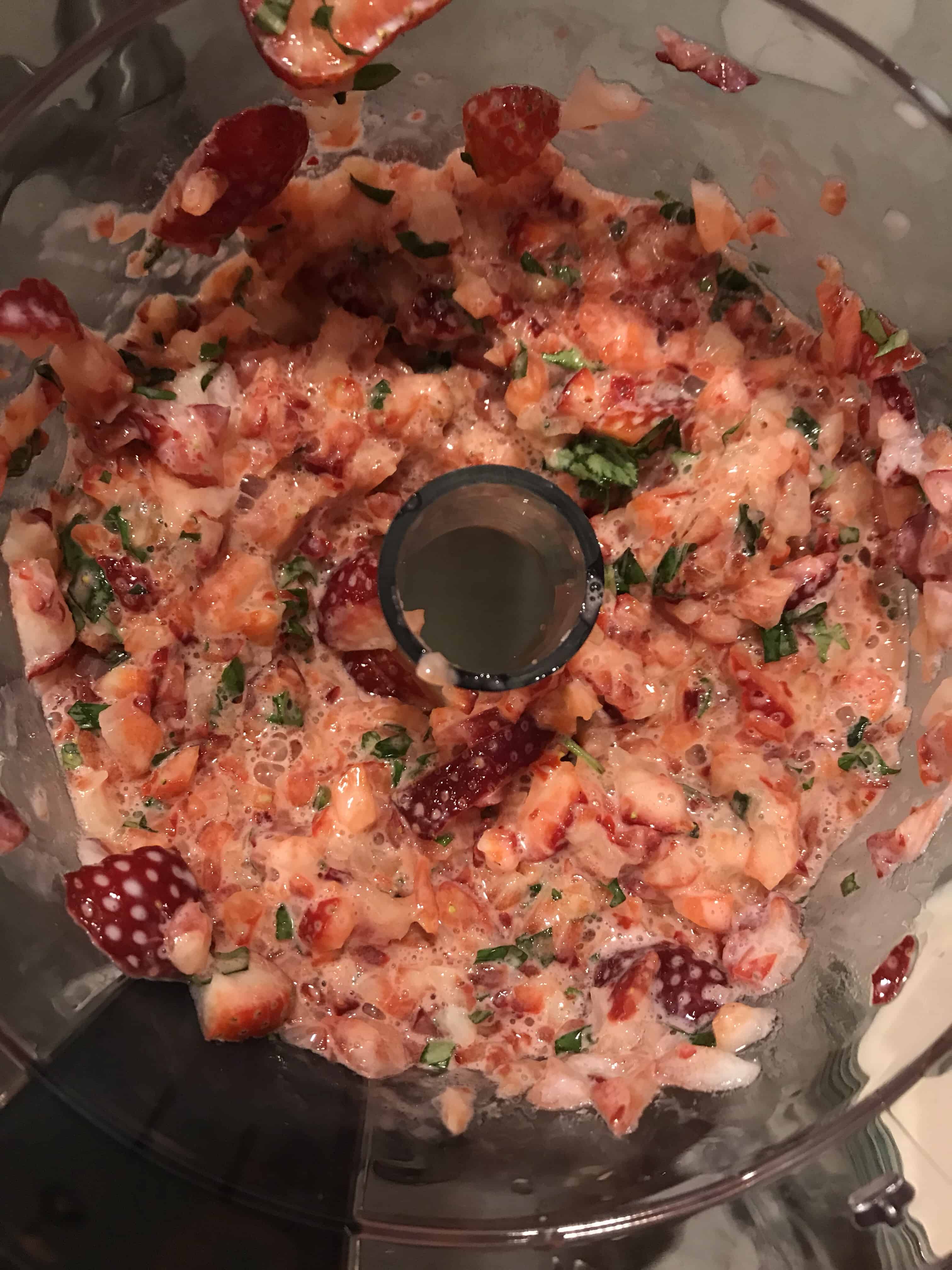 Do not skip the long, agonizing step of chilling your mixture. One hour will not do. You really want to keep your mixture chilling in the refrigerator for a few hours (this is the part of the recipe where it should say "Get your life together while you wait"). Also, my Kitchen-Aid ice cream maker took a solid 40 minutes to freeze the ice cream. I overfilled my ice cream make– which was serious problem and I thought I had ruined this batch permanently. DON'T MAKE THIS MISTAKE. Ice cream makers have a hard time freezing if it's too full, so you'll want to do this in two batches likely.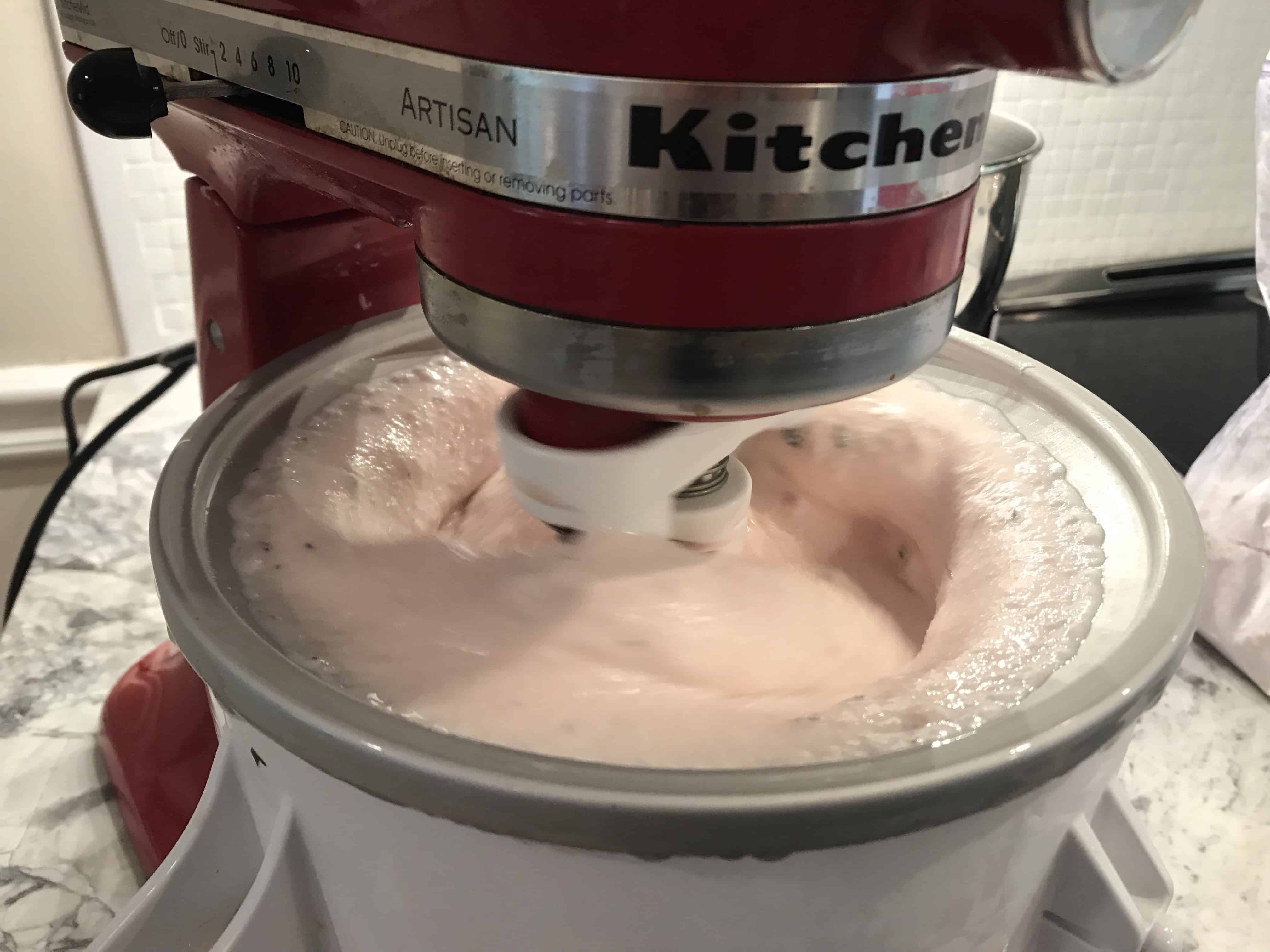 I should have gotten a nice picture of it before it was devoured…but alas. Devoured.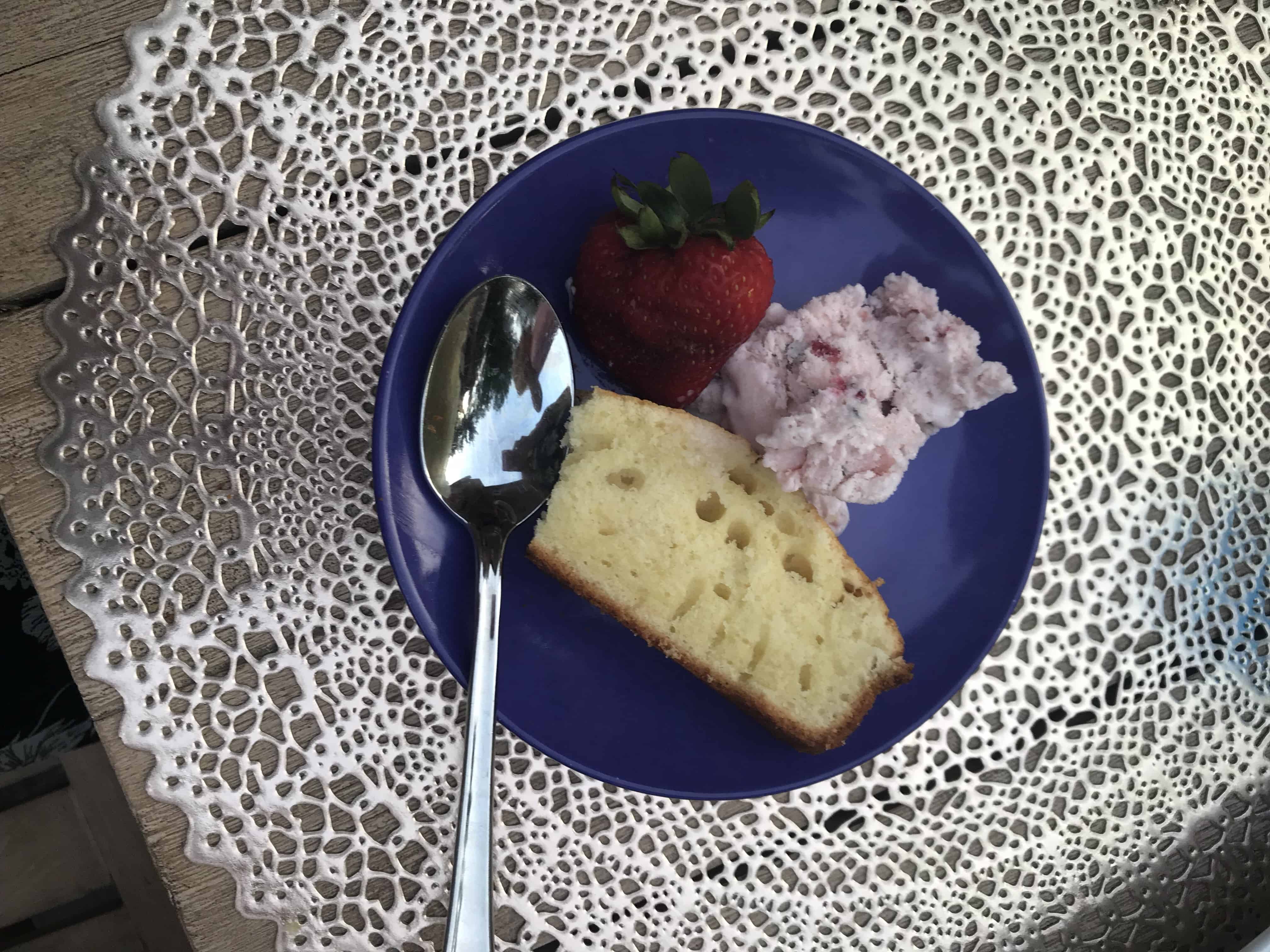 And PS: My sick curiosity led me to more Googling. John Wesley didn't have any kids. He married unhappily when he was in his late 40s to a widow with 4 children and they separated not long after. So basically, no. He didn't have kids and he couldn't have hacked it. That makes me feel good.
And PPS: My house is still not even close to being clean, but I have one hell of an ice cream cone to eat.
Ingredients
1 (14-oz.) can sweetened condensed milk
1 (5-oz.) can evaporated milk
1 1/2 cups whole milk
2 tablespoons sugar
1/8 teaspoon table salt
1 (16-oz.) container fresh strawberries, coarsely chopped
2 tablespoons chopped fresh basil, plus more for garnish
2 tablespoons fresh lemon juice
Directions
Whisk together the sweetened condensed milk, evaporated milk, whole milk, sugar, and salt. Cover and chill this mixture for at least 4 hours. It needs to be cold.
Meanwhile, pulse strawberries, basil, and lemon juice in a food processor 5 or 6 times or until finely chopped. Stir strawberry mixture into chilled milk mixture. Continue keeping this in the refrigerator until the mixture has been in the refrigerator for at least 4-6 hours.
Pour milk mixture into freezer container of a 1-qt. electric ice-cream maker, and freeze according to manufacturer's instructions. Depending on the size of your electric ice-cream maker, you may have to do this is two separate batches. Do NOT overfill your ice cream maker.
Remove ice cream from ice-cream maker into another airtight container, and freeze for at least another 2-4 hours until firm.