Some of the best things in life are some of the simplest. This Classic Chocolate Mousse is one of those things -- only requiring a few high-quality ingredients to have a restaurant-quality dessert any chocolate lover will love.

Some of the greatest ideas to solve some of the biggest issues I've needed to work through happen in the simplest of places: the shower, a long car ride, the couch, and some of my most productive moments happen when I didn't plan on being so productive. We rarely allow ourselves to be put in these spaces though, to just simply think or just be. That's why I'm making this one of my goals this year. Give myself more room to think creatively about the things I care about. This should be as much of a self-care routine as going to a spa for the day or getting a manicure.
How this is going to be possible, I don't know. Maybe I need to wake up earlier before my kids wake me up. Nah. That definitely needed to be striked through. Maybe I should take a personal day every now and then to just sit and be rather than knocking out 50 things on the never-ending to-do list. It's in the rush, rush, rush that we become so used to only being reactive to stimuli as it comes rather than thinking proactively. We're rushing from work to home, this event to the next, picking up a birthday present here, groceries here, running to a party there. Life gets hectic. It's not like my shower or car have any extraordinary powers. They're just places that allow unadulterated time to turn my brain off and be.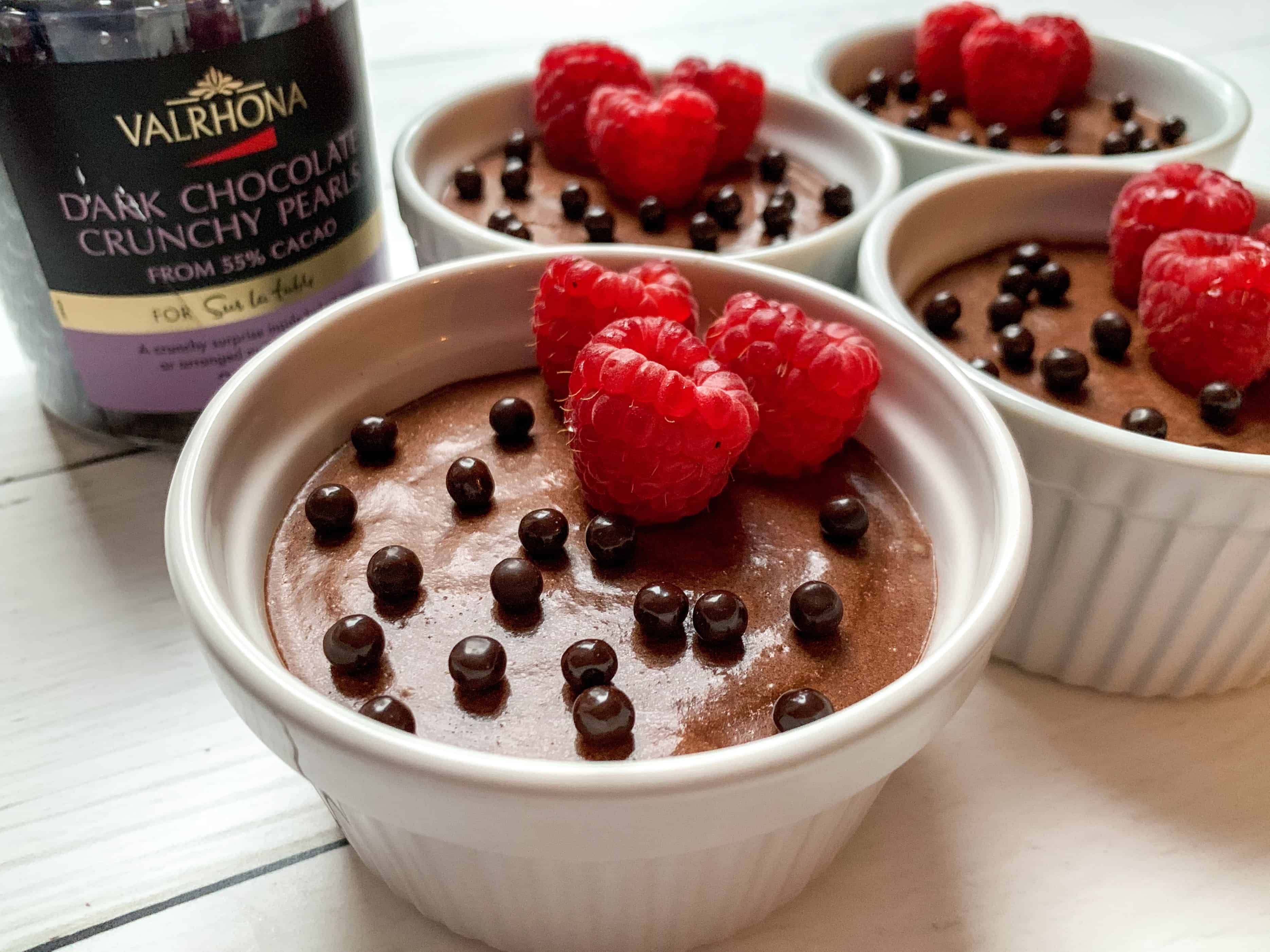 And let's not even talk about the impact of sleep deprivation on your ability to think proactively. I'm so tired these days. One kid wakes up a couple of times in the middle of the night with an ear infection, and then just when they're back to being healthy and sleeping well, the other kid wakes up with nightmares and an earache of his own. Some weeks are a matter of survival still...and I have to remind myself that sometimes that's okay, too.
This chocolate mousse reminds me how sometimes the most basic, simplest of ingredients produce some of the best desserts. It's also the oldest recipe I continue to make on a regular basis, dating back to my college days when my boyfriend at the time gave me my Kitchen Aid mixer I still use today coupled with The Cook's Book. This chocolate mousse is a Pierre Hermes recipe from this book, so clearly you can't go wrong when you're talking about the master.
What makes this mousse so great?
It's simple.  It only requires 4 ingredients, but you'll want to find the highest quality ingredients for the best results.  You need good quality eggs (I'm currently obsessed with Vital Farms eggs) and the darkest chocolate you can find.  I like Guittard from Whole Foods. The third ingredient is one and a half tablespoons of sugar.  That's it.
It's all about the technique.  You'll want to beat the egg whites to stiff peaks and when it's time to gently fold ⅔ of the egg whites into the mousse, you'll want to start from the center of the bowl and use your spatula to sweep the mixture to the outside of the bowl and fold the chocolate over the egg whites while you turn the bowl slightly.  This will help create the lightness and fluffiness you expect in a mousse.
It's tried and true.  I have probably made this recipe over 50 times over the last 15 years, and it never gets old.  Whether it's a fancy dinner party to feed 20 or a weeknight when I want something sweet but don't have anything in the pantry...this is my go-to.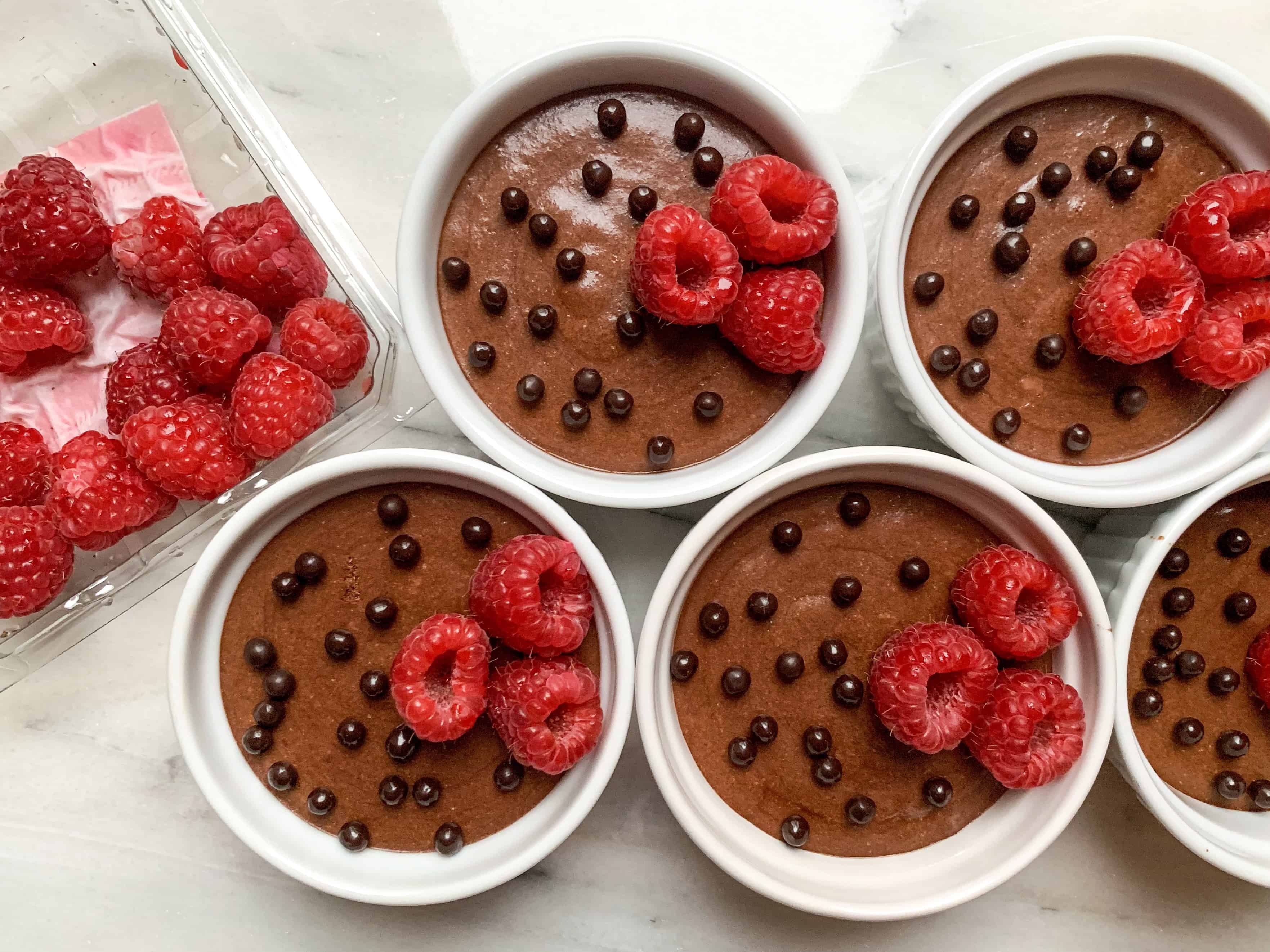 Let's give ourselves time to just be this week.
Oh, and one more word to the wise: Do everything in exactly this order. Don't try to multi-task and do two steps at once. The chocolate needs to cool but not cool down too much...and by doing the steps in the right order and only one step at a time, your chocolate will be at the right temperature to achieve the right consistency without needing to use a thermometer.
---
This recipe comes directly from Pierre Hermes in The Cook's Book.  You just can't go wrong.
xox,
kathryn
As always, if you make anything from the blog, be sure to let me know! I love hearing from you in the comments on this post below or find Worn Slap Out on Facebook, Instagram, or Pinterest!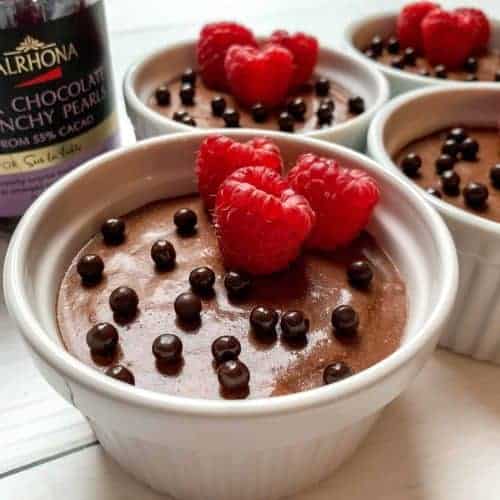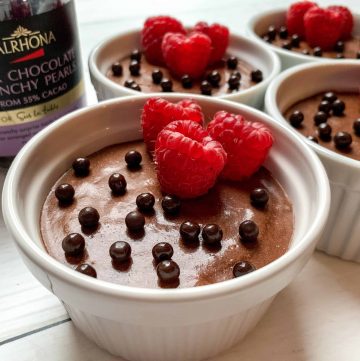 Classic Chocolate Mousse
Some of the best things in life are some of the simplest.  This Chocolate Mousse is one of those -- only requiring a few high-quality ingredients to have a restaurant-quality dessert.
Print
Pin
Rate
Ingredients
6

oz

darkest, highest quality chocolate you can find

⅓

cup

whole milk

1

egg yolk

4

egg whites

1 ½

Tablespoons

sugar

Raspberries

optional for garnish

Chocolate nibbles

optional for garnish, these ones came from Sur La Table here
Instructions
Heat chocolate in a double boiler with low, simmering water until melted.  Set bowl aside.

Bring milk to boil in small sauce pan.  When milk starts to boil, whisk milk into chocolate mixture until combined.  Mixture should be hot but not hot enough to burn your finger if you dip it in mixture.

Whisk yolk into chocolate mixture.Beat egg whites to stiff peaks, slowly adding sugar. Whisk ⅓ of egg whites into chocolate mixture. Fold the rest of the egg whites little by little into mousse, starting your spatula in the middle of the bowl and sweeping chocolate to the outside rim then folding chocolate over the egg whites as you keep turning the bowl slightly.  This will add some air to create a light, fluffy texture.

Using a spoon or piping bag, pipe mousse into ramekins or cups and refrigerate for at least one hour.  Top with chocolate nibbles, raspberries, mint, whatever your heart desires.