Oh hey there hey!
I'm Kathryn, and you've found Worn Slap Out, a Southern food blog dedicated to quick, healthy meals and indulgent desserts that are designed to be simple, kid-friendly (or easily adapted) and can be made while getting poked in the eye or tripping on small legos.
I'm fixin' to tell you a little bit more about me and WSO.
First, I love food.
This probably goes without saying since this is a food blog, but I've always had a passion for food. And good food. Maybe it was my dad imparting some wisdom when I was very, very young -- "Kathryn, never get separated from your lunch." Maybe it was me seeing other pre-professional ballet dancers eating carrots and celery when I chowed down on a hearty sandwich and carrot cake thinking, "WTF?"
Regardless, I've always had a healthy obsession with food. I love creating my own recipes, experimenting with existing ones, and making food look pretty (because, let's face it -- so much of food is in the appearance and presentation). I'm 100% self-taught, though I've had the great fortune of taking cooking classes with some of the best chefs in Washington, DC.
I believe food is so much more than the actual ingredients used to cook or bake it. It activates all your senses. Those smells, the way the food tastes on your tongue, the people you're sharing the food with, the topics of conversation you're having while eating -- all sear special memories into your brain. These memories are often much sweeter than the food that was consumed.
I'm worn slap out but full of joy.
Hence, the name of this blog. Being "worn slap out" is Southern for totally exhausted. I've always enjoyed staying active, but this lifestyle took a whole new meaning with kids. The greatest joys of my life are my husband of 8 years, son (4) and daughter (2). I keep busy chasing kids and working full-time as a staff development teacher.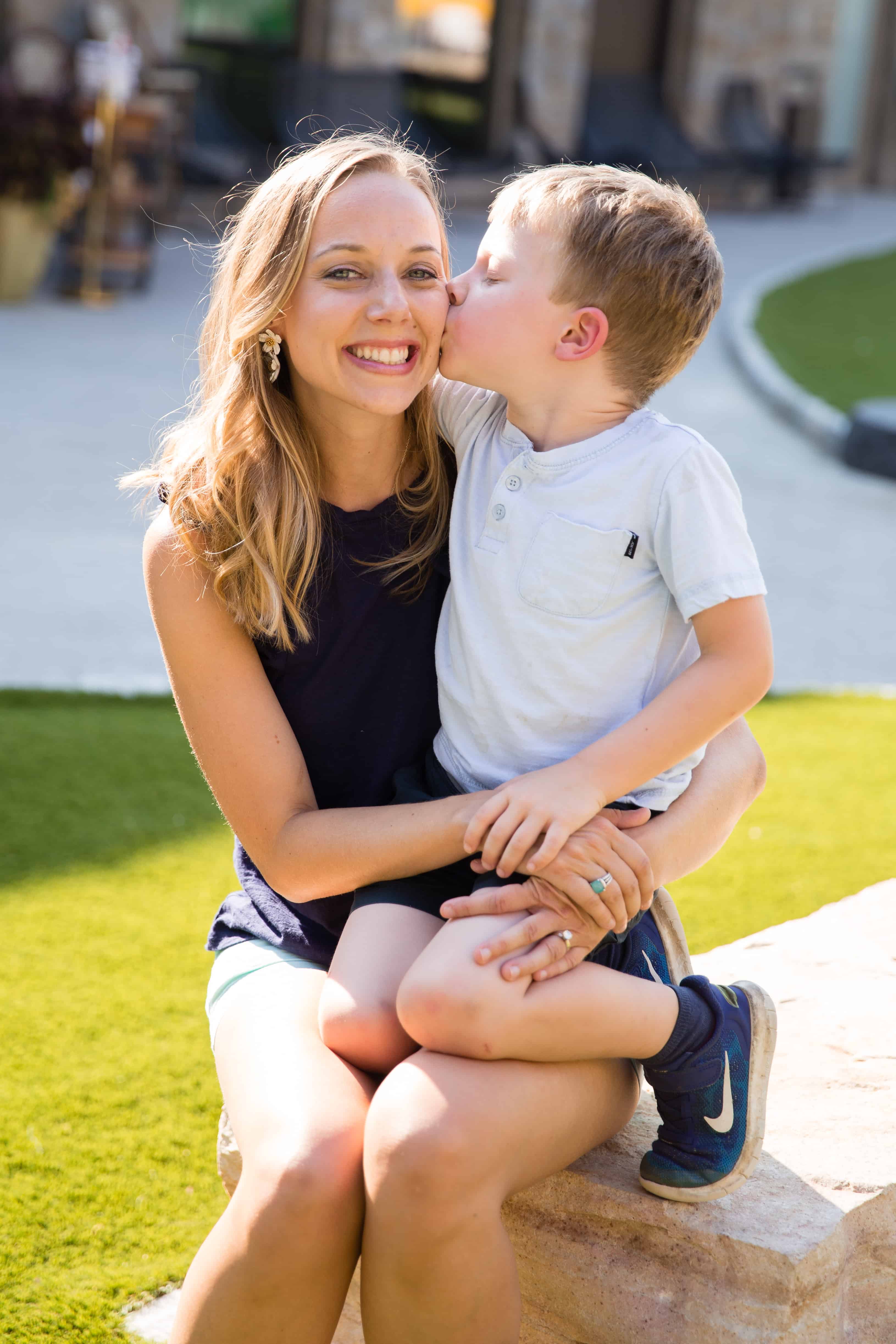 What you'll find on WSO
We don't subscribe to a particular diet. In fact, I don't believe in the whole diet concept. I think eating healthy is a habit, and we make choices eery day about what we put in our body. I try to fill our bodies with clean, whole foods. I shop at Whole Foods way too much and buy organic when possible. Baking is my favorite though, and when I bake...I BAKE. You'll find very few "healthy" desserts here. I'm a firm believer in moderation.
On the website, you can find recipes that are generally:
healthy (hello, stuffed peppers!)
quick (30 minutes or less) OR can be made in advance and last a couple of nights
not full of fancy ingredients you can't buy at your neighborhood grocery store
Don't forget about the dessert.
Is a meal really complete without dessert anyway?
Some of my favorite desserts are those with chocolate: Double Chocolate Bundt Cake with Chocolate Ganache, Classic Chocolate Mousse, or these delicious Chocolate Pots de Creme modeled after the ones from Le Diplomate.
Other fun facts about me:
I'm a Georgia Bulldog through and through (Go Dawgs!) and you'll find us cheering the Dawgs on every Saturday in the fall (and hopefully beyond!).
I'm always a little jealous when people have those special biscuits their grandmother used to make that bring them right back to being in her house or Aunt Sue's collard greens.
I can't turn down a good chocolate chip cookie.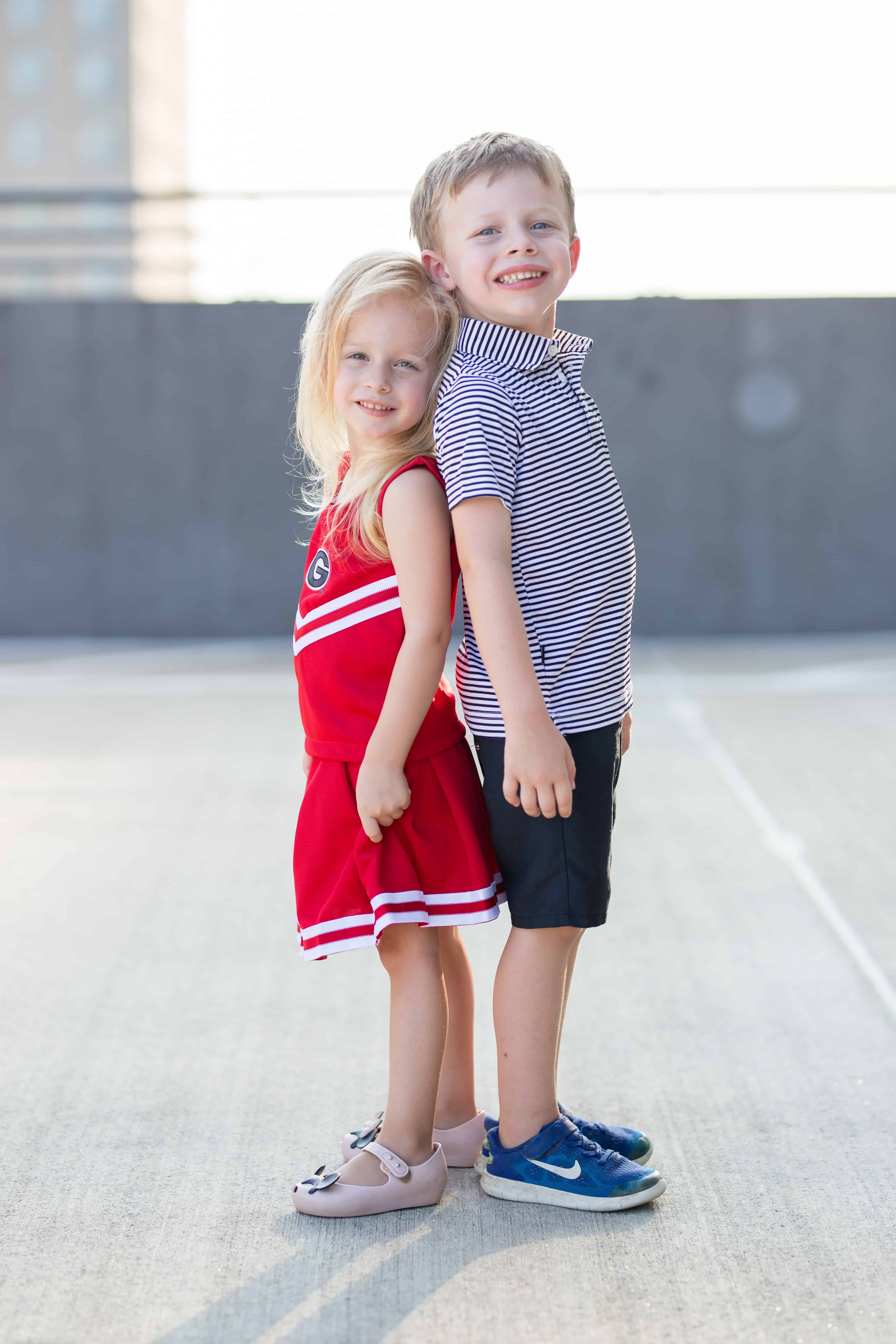 Through the exhaustion, there's truly nobody else I'd rather be in this world than me.
Thanks for reading!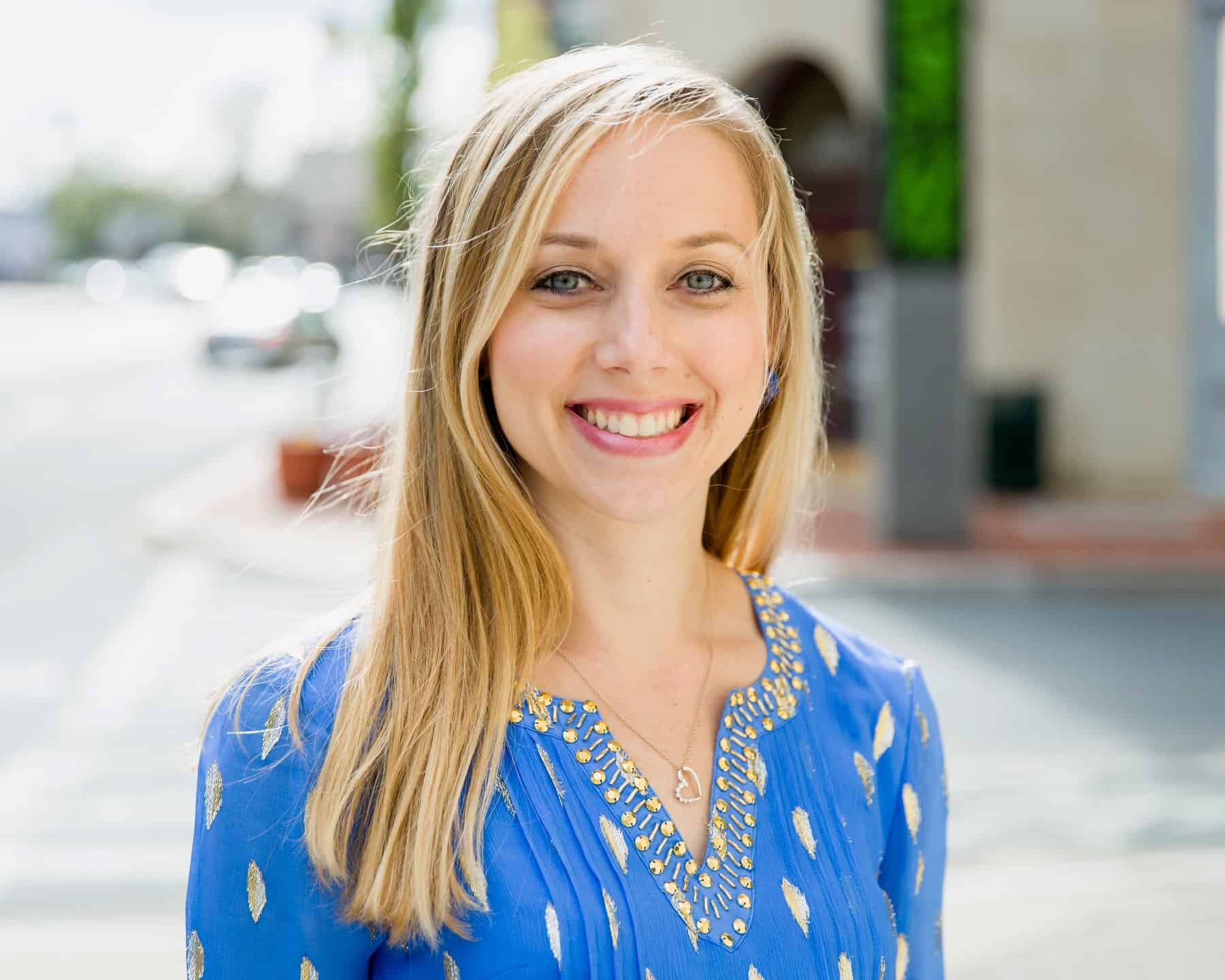 All photo credits of our family go to Aaron Taylor Photography.
Amazon Disclosure
Worn Slap Out is a participant in the Amazon Services LLC Associates Program, an affiliate advertising program designed to provide a means for sites to earn advertising fees by advertising and linking to amazon.com. This comes at no cost to you.