This is one of those meals that requires a little bit of foresight...i.e., reminding yourself to make the marinade and put the chicken in the marinade while you're at work. Seems easy enough, but that's the part I always have trouble with.
Regardless, we're huge fans of sheet pan dinners because they take about 30 minutes from start to finish and require washing one pan.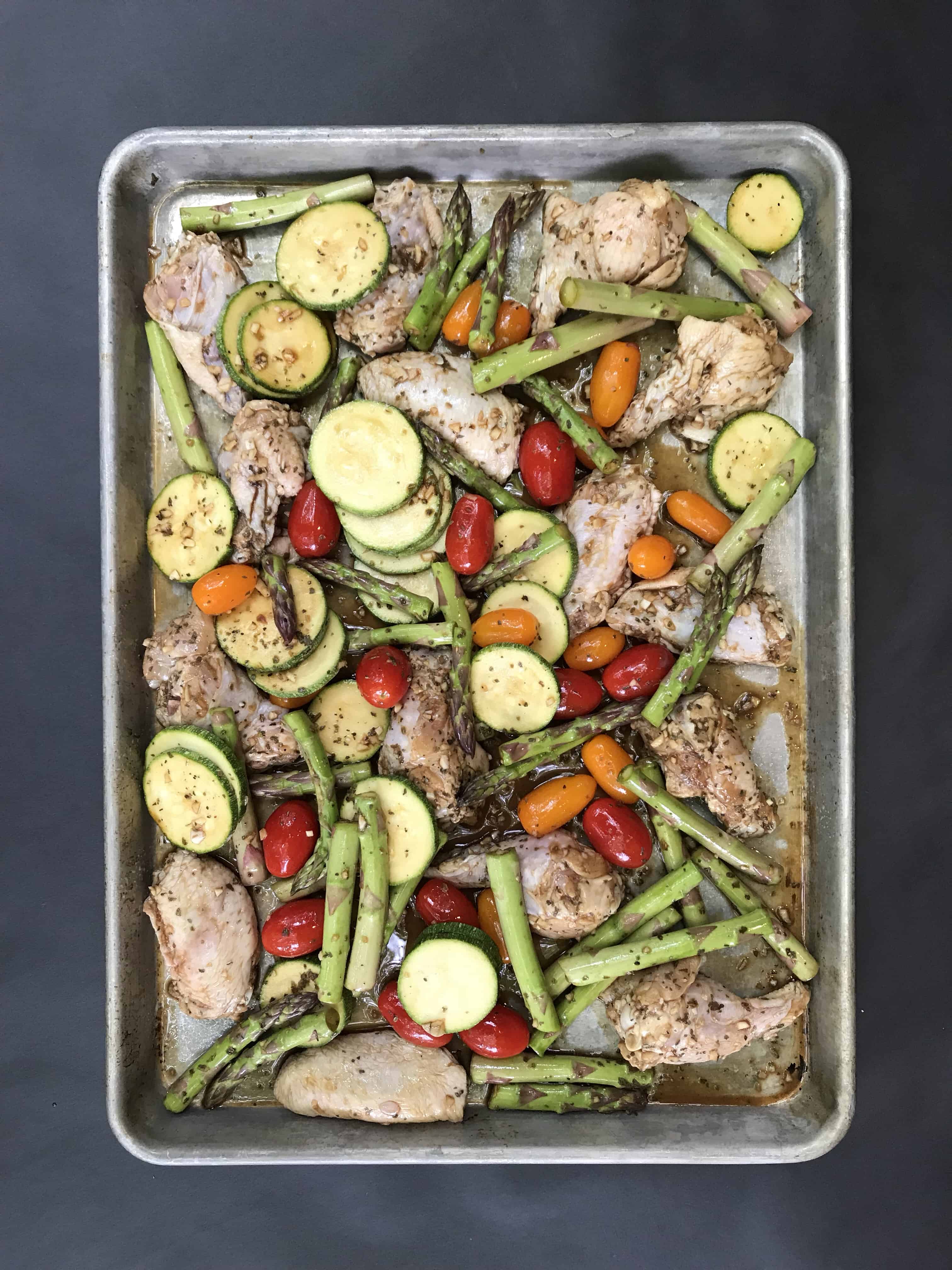 Seriously though.  Just toss and coat.  Stick in a Ziploc bag and let that puppy sit in the refrigerator while you shrivel into a pit of misery at work.  Just kidding.  I hope that's not you.  If so, you've got to find a new job before you make this marinade.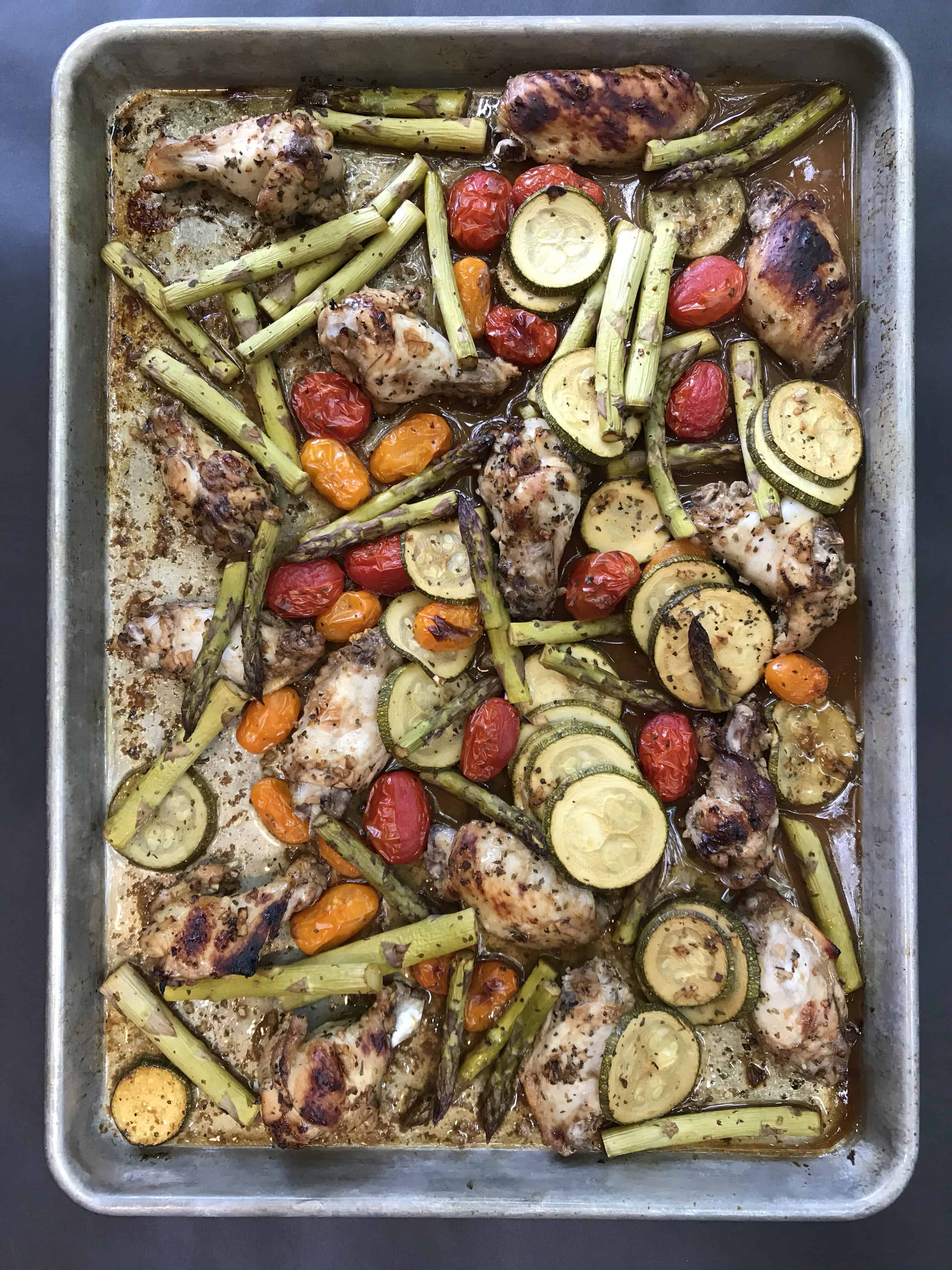 Ingredients
1 cup olive oil
⅓ cup balsamic vinegar
5-6 cloves garlic, minced
1 teaspoon dried parsley
1 teaspoon dried basil
Salt & black pepper, to taste
2 lbs chicken wings (or 6-8 chicken thighs)
8 oz. cherry tomatoes
8 - 12 asparagus spears
1 - 2 cups sliced zucchini
(And whatever other vegetables your heart desires, really)
Directions
Combine the olive oil, balsamic vinegar, minced garlic, dried herbs, salt and pepper in a large measuring cup or mixing bowl and whisk well.
Place the chicken wings (or thighs) in a gallon size Ziploc bag and pour half the marinade over the chicken and shake around so all of the chicken is covered.  Place in the refrigerator for at least 4 hours or up to 24 hours.
Repeat process for the vegetables.
When ready to cook, preheat oven to 425 F.  Spread the vegetables and chicken on a sheet pan and cook until the chicken is cooked through (approximately 30 minutes).  I like to plan the wings under the broiler for the last 2-3 minutes of cooking to get the skin nice and crispy brown.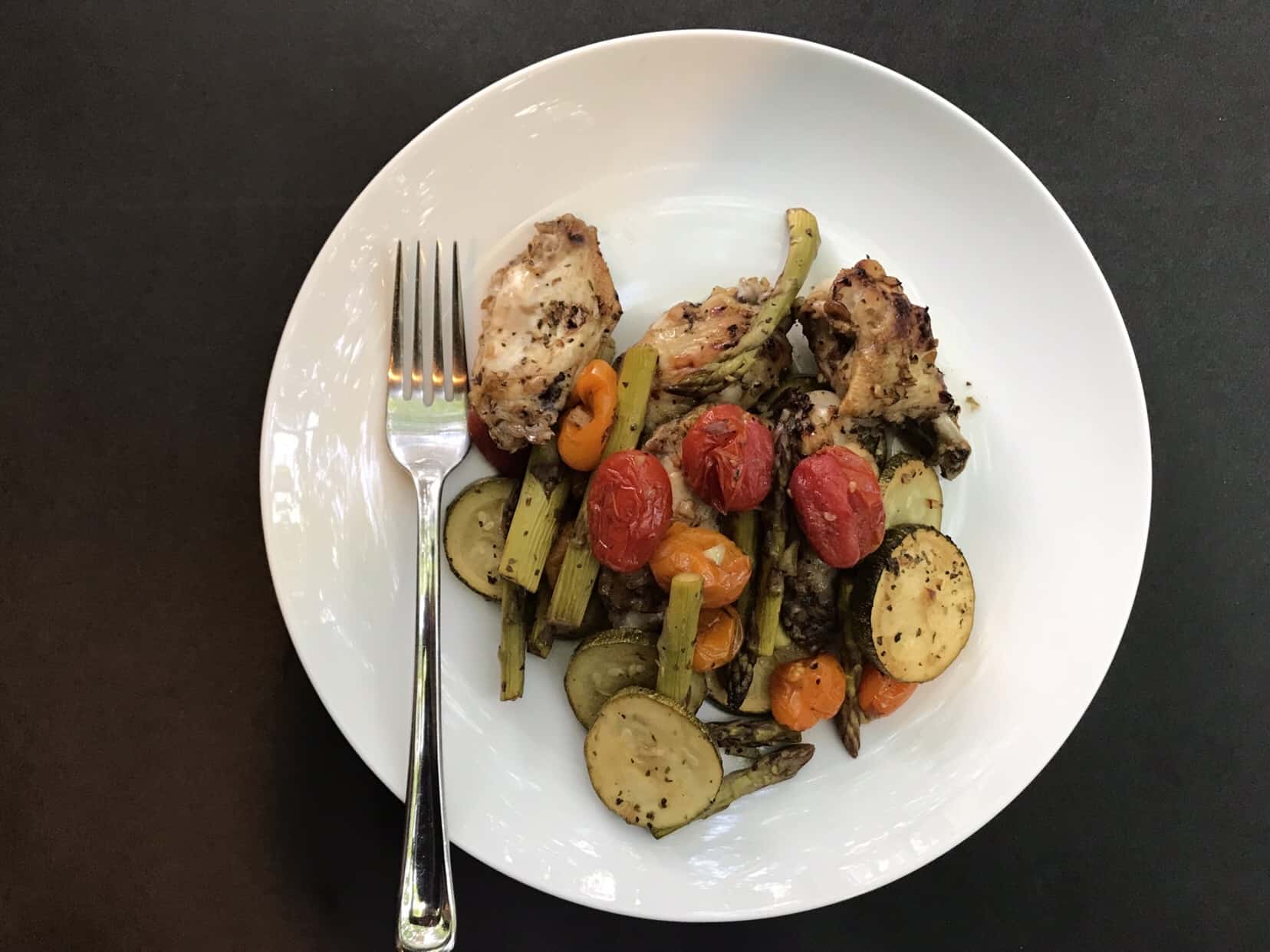 Hope you enjoy!