I find making salads to be a little pain in the bottom (C reminds us the word "butt" isn't a nice word). There are usually a lot of ingredients and a lot of chopping involved...and it can get pretty expensive. Plus, when you've experienced a sweet green salad, sometimes it's just more appealing to spend $12 and have exactly what you want.
The cutting involved in this salad is minimal, thank goodness, and you can control just how many toppings you want. I want alllll the avocado (and places like Sweet Green charge you $2.50 for a half of one. The horror! You can also make a double-batch while you're at it and have it for your lunches over the course of the week. And let's talk about the dressing -- that accents the rosemary you'll bake onto your chicken. The rosemary vinaigrette is a nice change from your typical salad dressing and way better than a ranch dressing.
You do a lot of multi-tasking with this salad, which I appreciate because you're not having to wait around until something bakes to move to the next step. While your bacon bakes, I recommend making your vinaigrette and chopping your rosemary (which is the most annoying part by far). While your chicken is baking, you get all of your other ingredients together -- boil the corn for 3 minutes then boil your eggs...IN THE SAME WATER. Just keep it moving. It works. I promise. You just have to be careful about dropping the eggs in the water. Make sure to use tongs or else you'll get a crack in your egg and it'll look like your egg is on steroids when it comes out. Then you're cutting the corn (easy) avocado (easy) and tomatoes (super easy).
And who doesn't love bacon??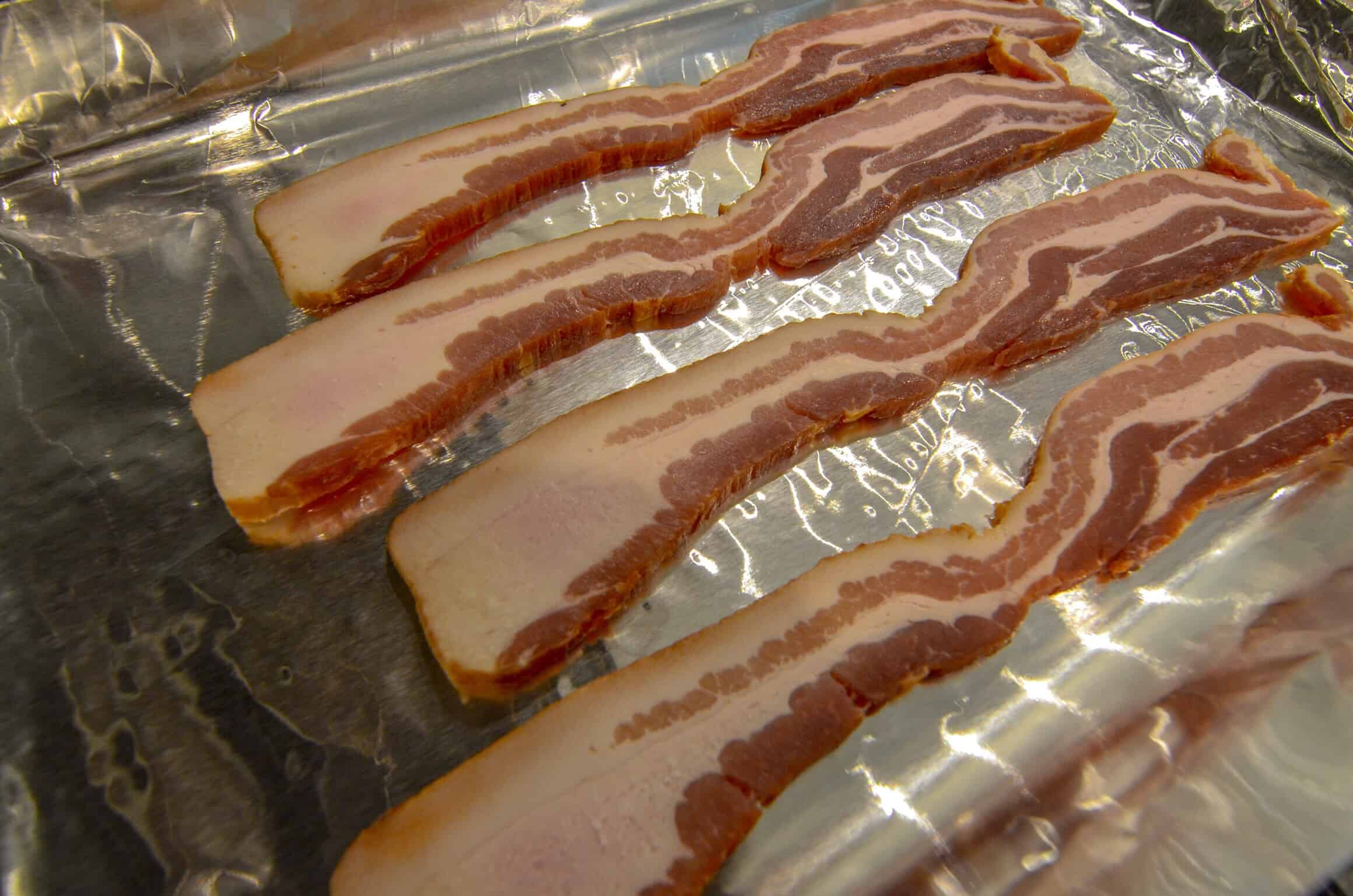 Mmmmm...don't forget to generously salt and pepper your salad at the end.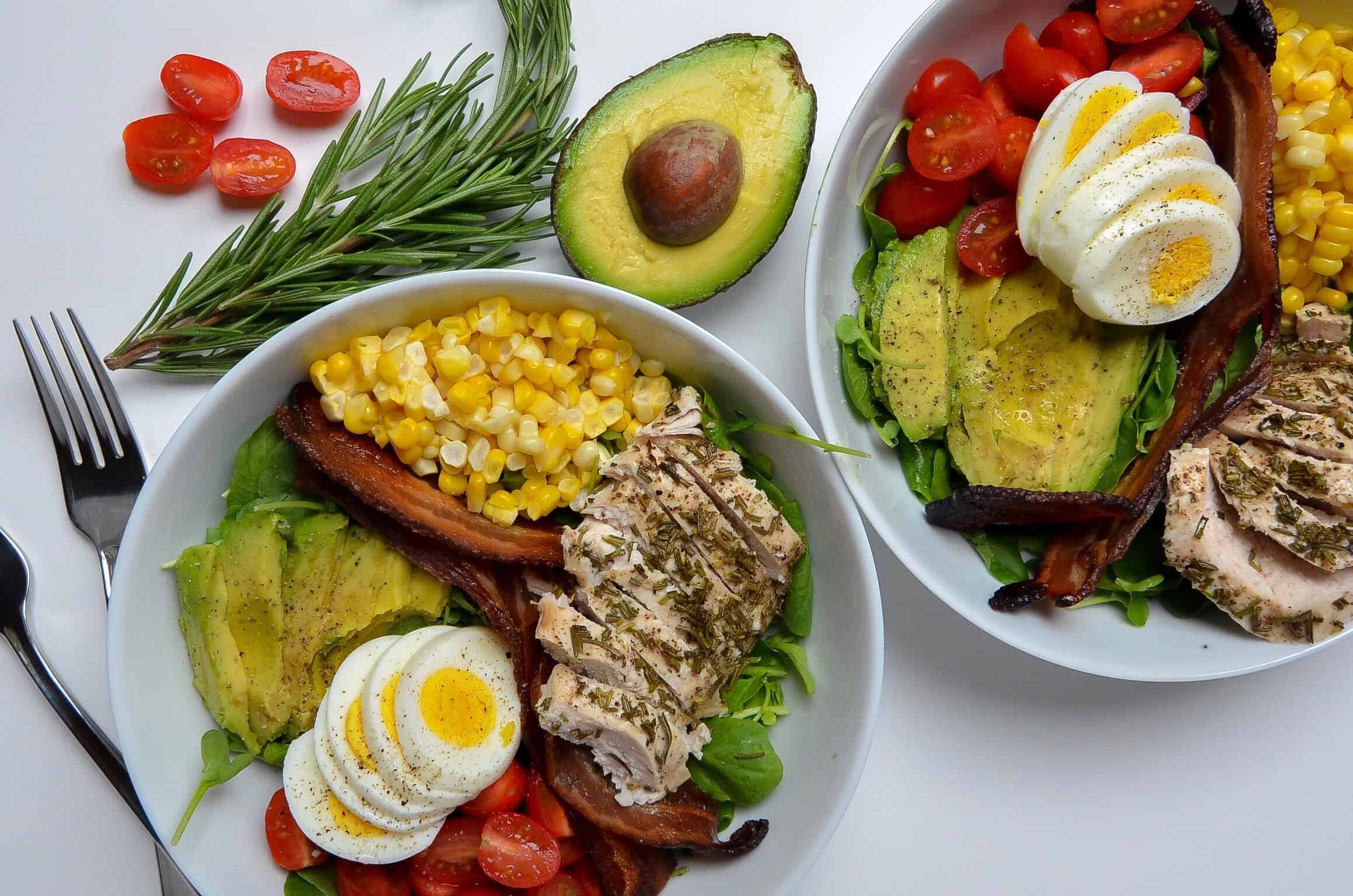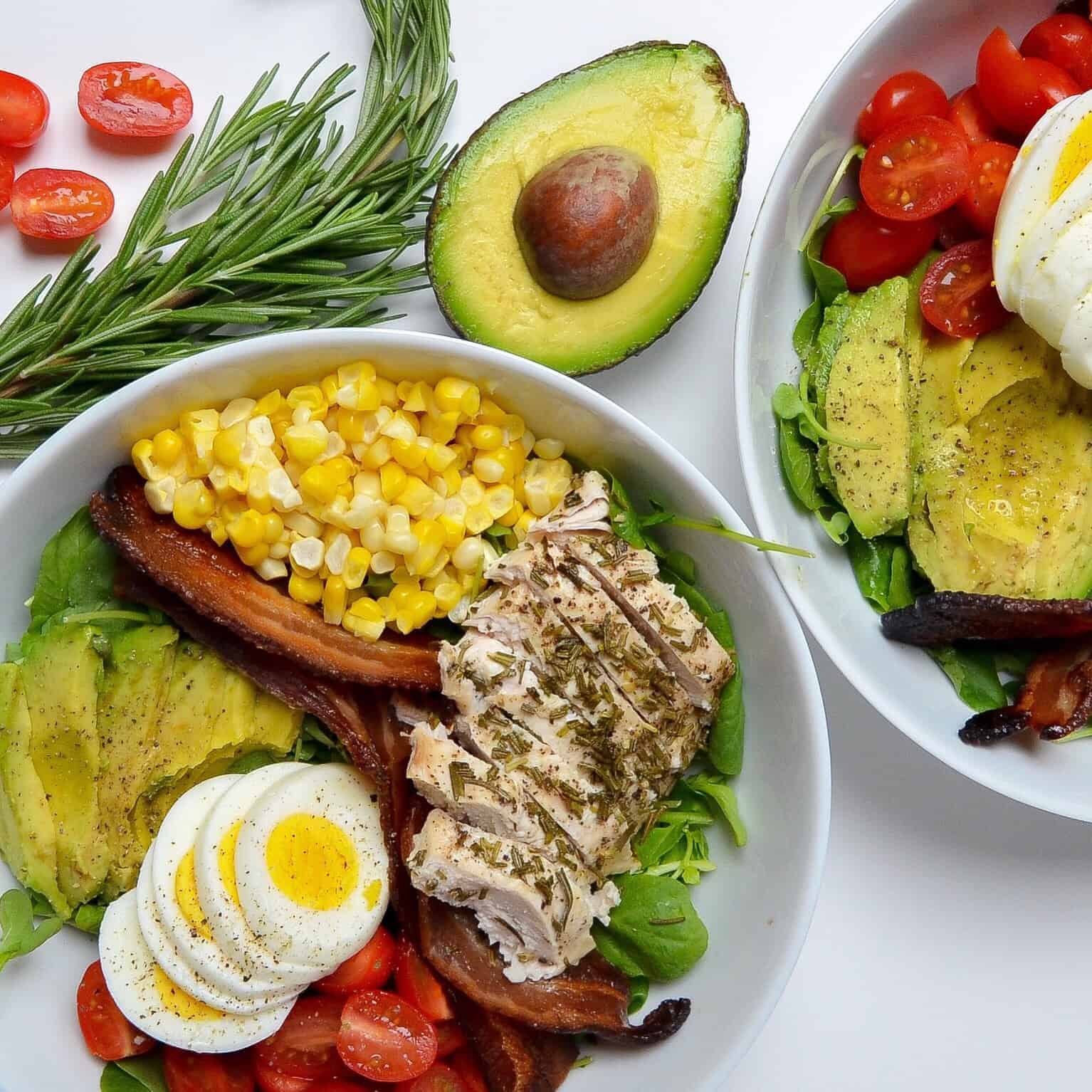 Rosemary Cobb Salad with Rosemary Vinaigrette
You'll want to make enough of this salad to last you all week!
Print
Pin
Rate
Ingredients
For the salad:
4

slices

of thick-cut bacon

2-3

chicken breasts

2

tablespoons

fresh rosemary

minced

2

hard-boiled eggs

2

avocados

thinly sliced

1

package of Watercress

2

ears of corn

cut off cobb

1

cup

cherry tomatoes

halved
For the vinaigrette:
2

teaspoons

dijon mustard

¼

cup

olive oil

¼

cup

red wine vinegar

1

teaspoon

minced fresh rosemary

salt and pepper
Instructions
Line a small baking sheet with aluminum foil. Place your bacon strips on the baking sheet, without overlapping.  Bake bacon for approximately 15 minutes, or until bacon is brown and crispy. Remove the bacon and place on a paper towel to drain the excess grease.

Meanwhile, make the vinaigrette: Whisk together the Dijon mustard, oil, and red wine vinegar. Add a pinch of both salt and pepper. Whisk until combined. Set aside.

When the bacon comes out, lower the oven to 375. Season the chicken with salt and pepper. Cover with the minced rosemary and bake in aluminum foil tent for approximately 30 minutes, or until chicken juice runs clear.

Meanwhile, boil your corn in a pot of water for about 3 minutes. Cut the corn off of the cob. In the same pot with your corn water, add your eggs very carefully. Boil for about 8 minutes before dunking eggs immediately in an ice bath.

Build your bowl beginning with a bed of watercress. Add your corn, bacon, hard-boiled eggs, and avocado Top the salad with your rosemary chicken breast and drizzle the vinaigrette all over.
Hope you enjoy! As always, if you make it, let me know how you like it!