Seriously though, I've got the end-of-summer blues.  I go back to teaching on Tuesday (which I'm very excited about), but there's something so sad about summer ending.  The ease of lazily waking up (and, trust me, "lazily" has a different meaning with two small children, but at least we weren't having to rush out of the house), having unscheduled time to be creative with the day, visiting with friends, planning meals and trips to the pool...all of it is just so much fun.  Sigh.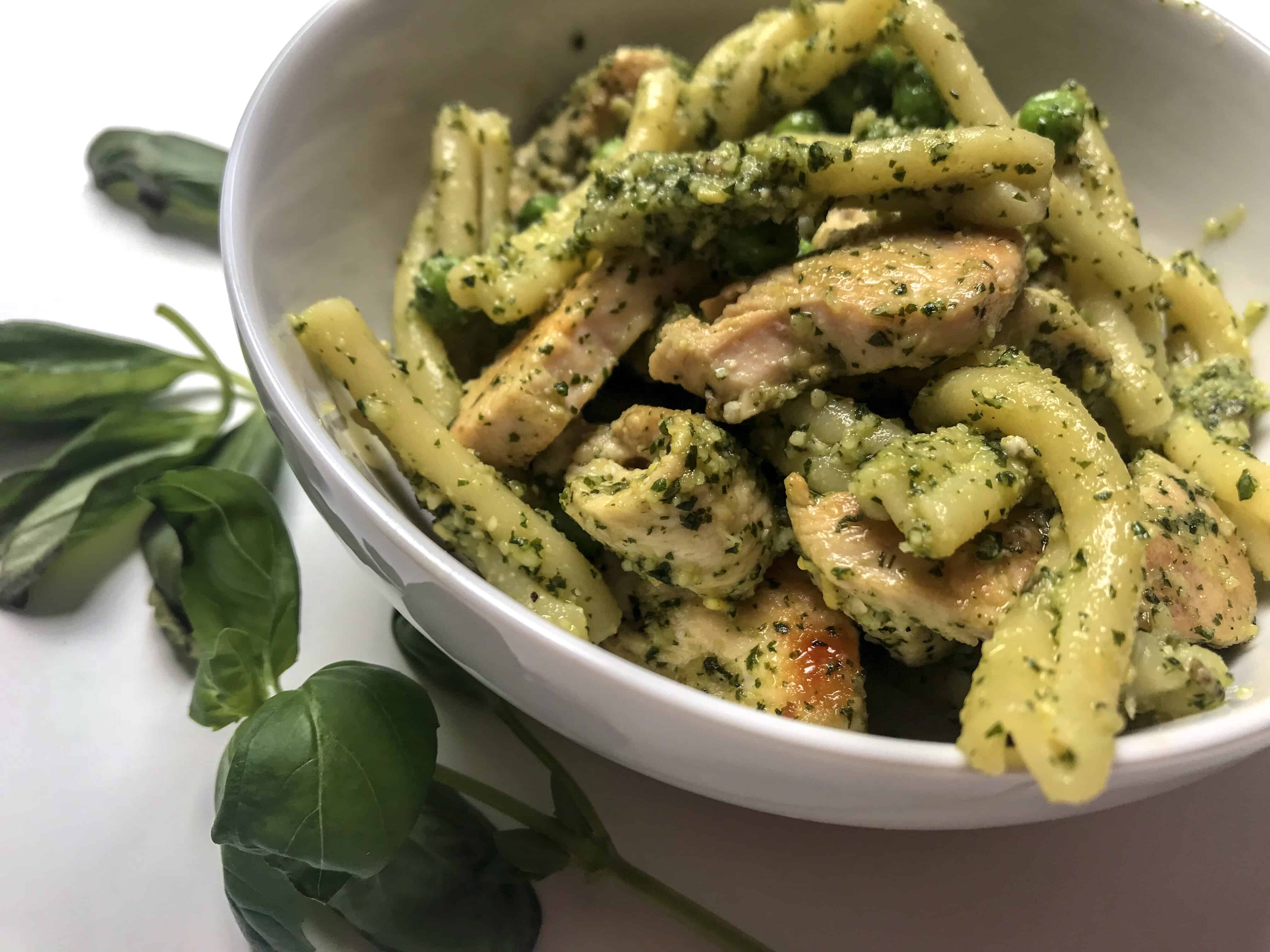 I guess it's time to start looking forward -- and get excited about cozying up on a crisp, fall morning and watching Game Day and my Dawgs play.   And all of the apple and pumpkin desserts that are in my immediate future?  Yep.  I guess that's not a bad time either.
This is a basic pesto recipe that I perfected over the summer with my many pesto experiments.  Pesto used to really intimidate me, but it's so ridiculously easy.  I think when I bought my first food processor, I was reborn.  The ingredients are things you can find all year long obviously -- but summertime basil is truly a gift.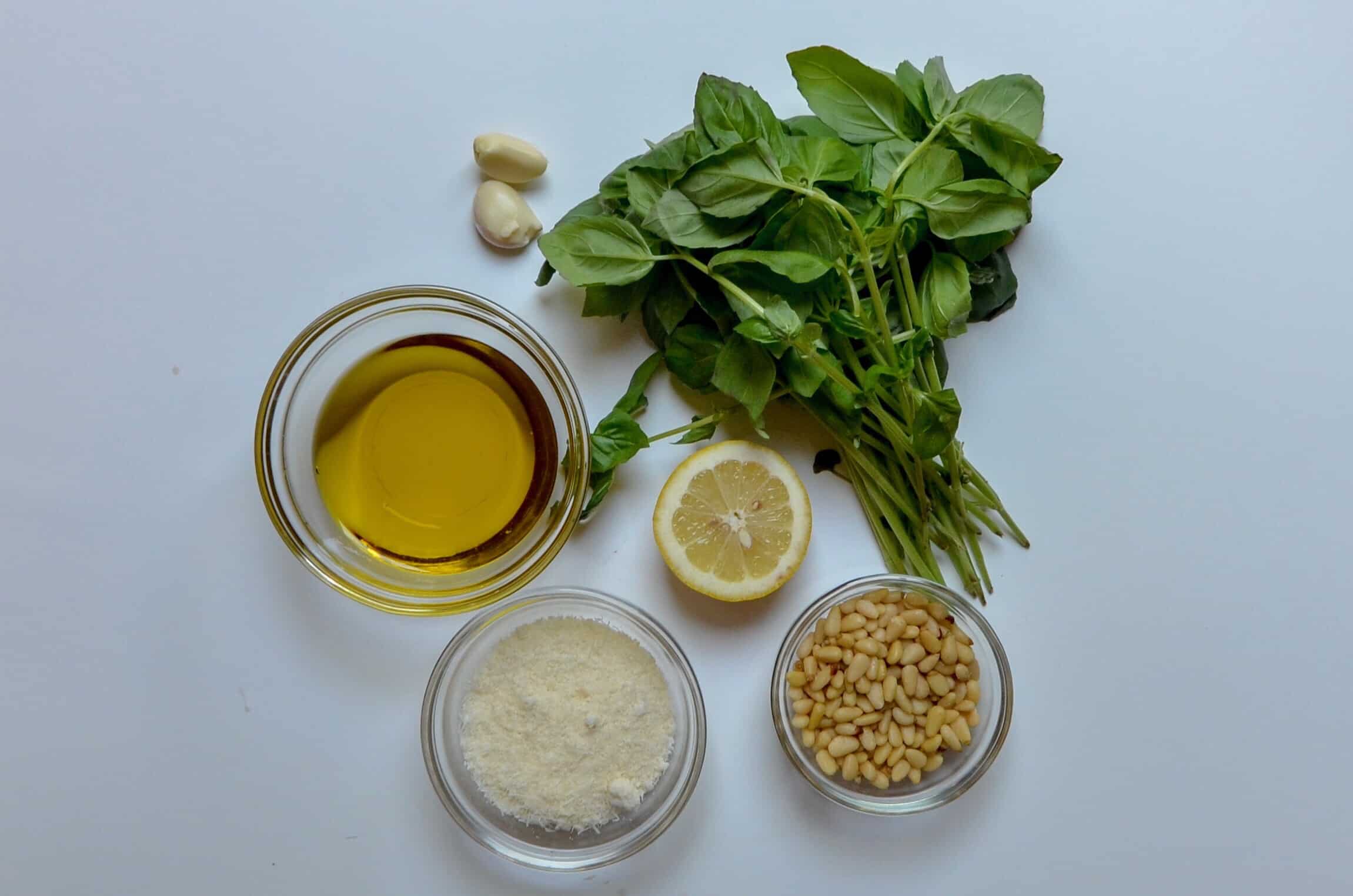 This little Cuisinart food processor has given me life.  If you have one of these, pesto can be yours in a matter of seconds.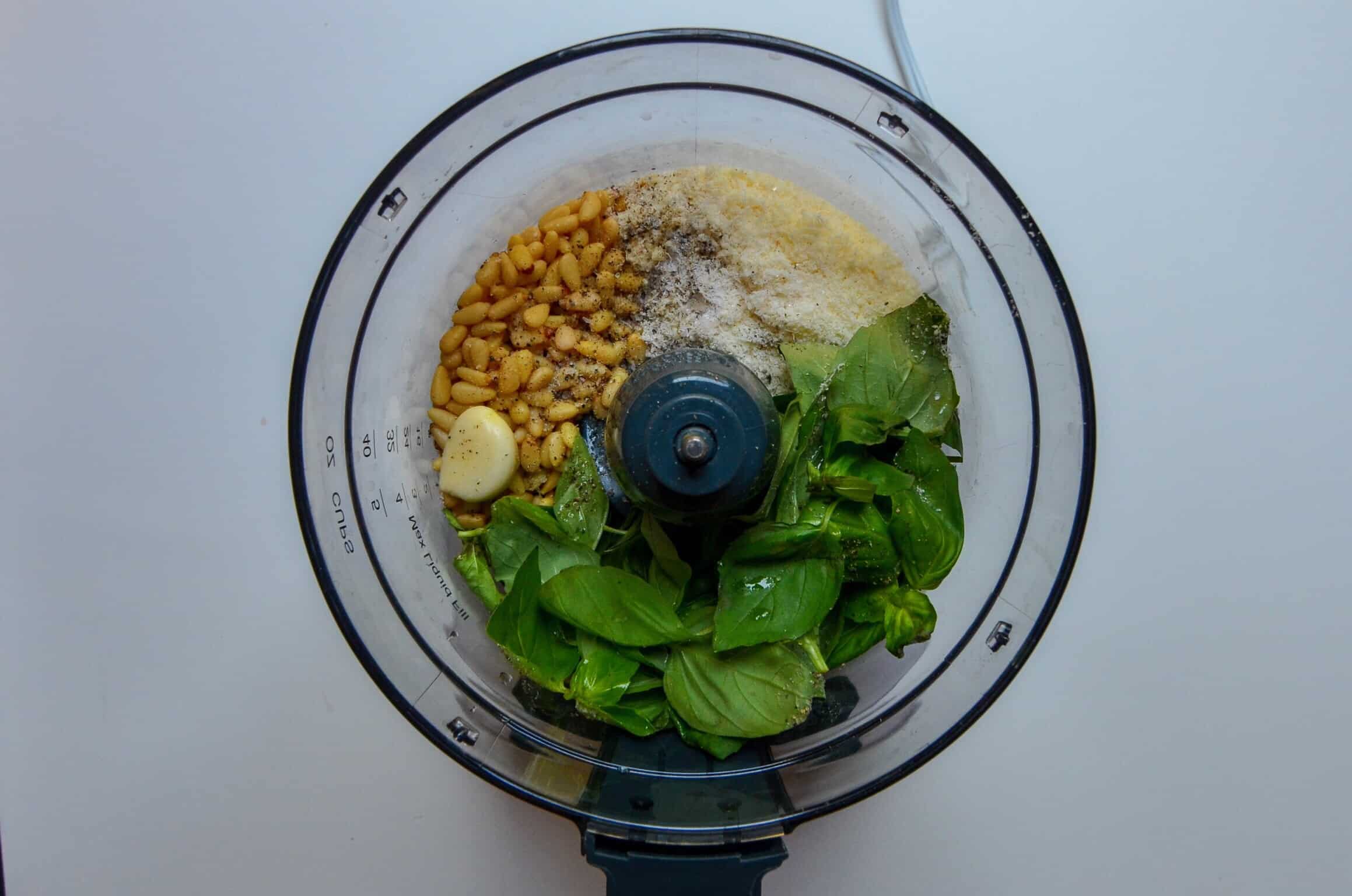 Seriously -- am I the only one who swoons over how gorgeous food is sometimes?  Okay, all of the time?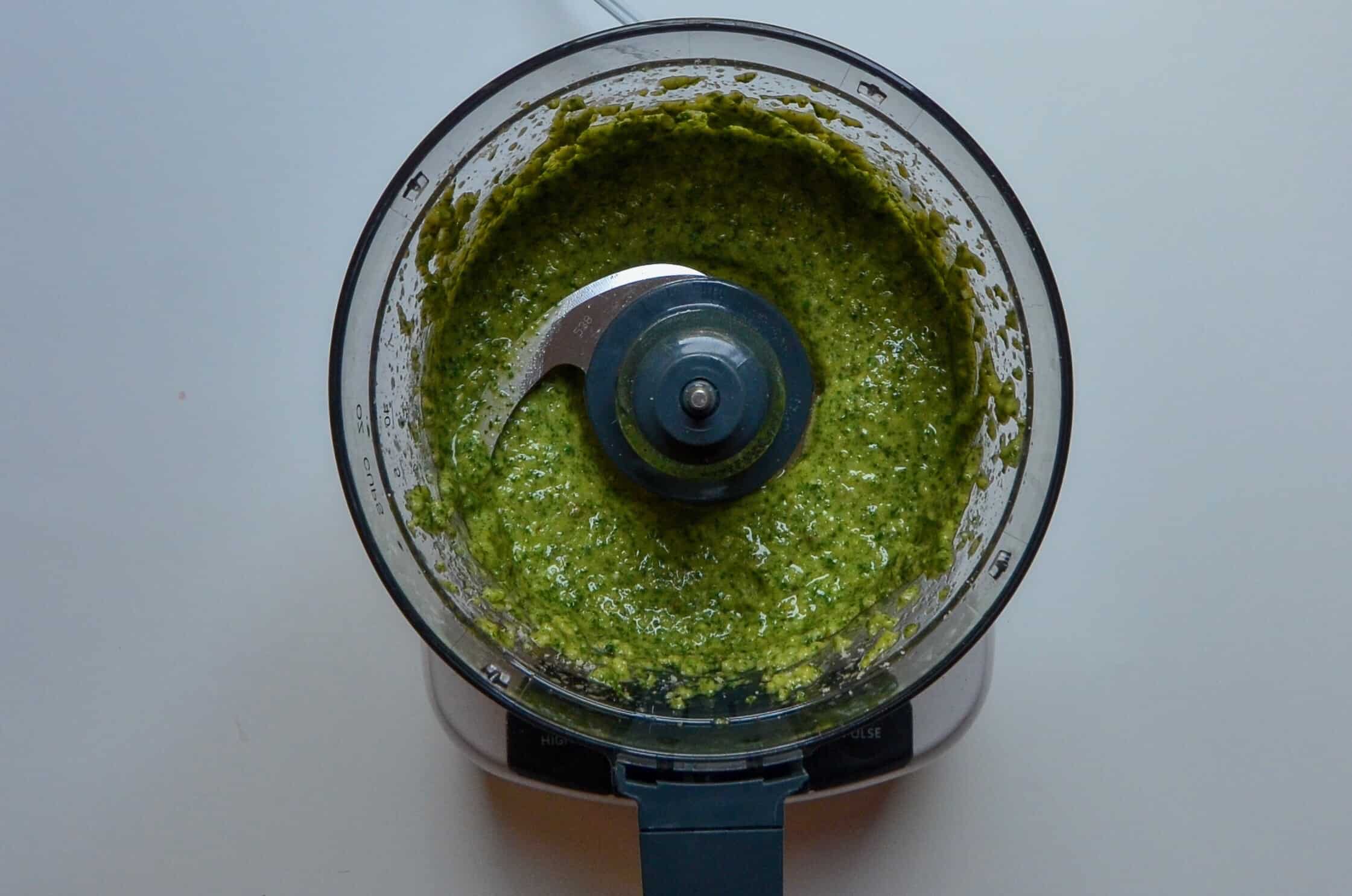 Now just grill up some chicken (or on your stove), add some peas and pasta, and toss with the good stuff.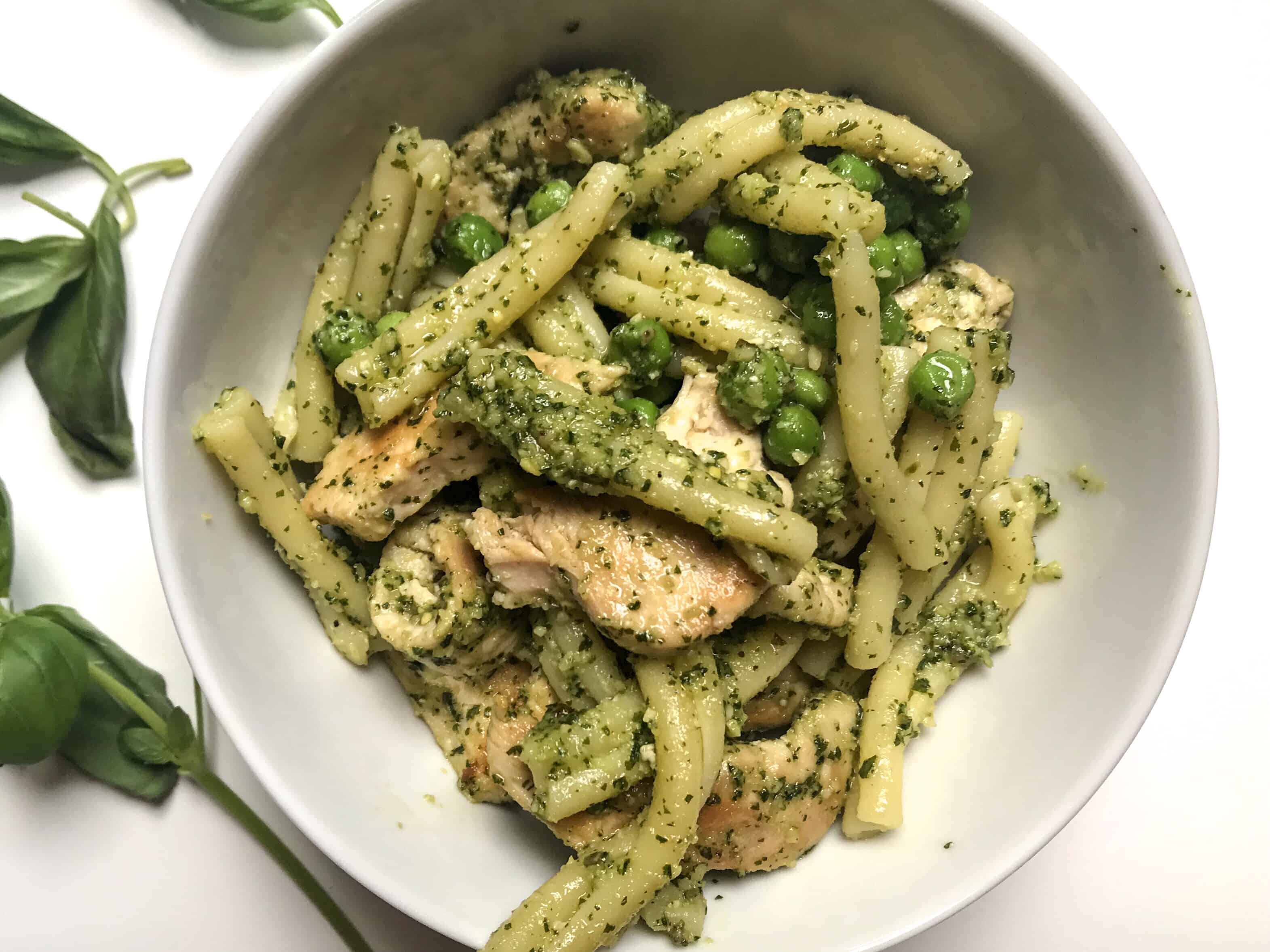 I don't know how you can be disappointed.  We've done pesto over our roasted potatoes (OMG), pesto in scrambled eggs (ask John!), pesto on homemade flatbread pizzas (OMG with some Italian sausage and fresh tomatoes), pesto on sandwiches (hello, BLATs), it's pretty versatile.  Now is the time to make some pesto to freeze when you need to be reminded of the changing of seasons when there's snow on the ground.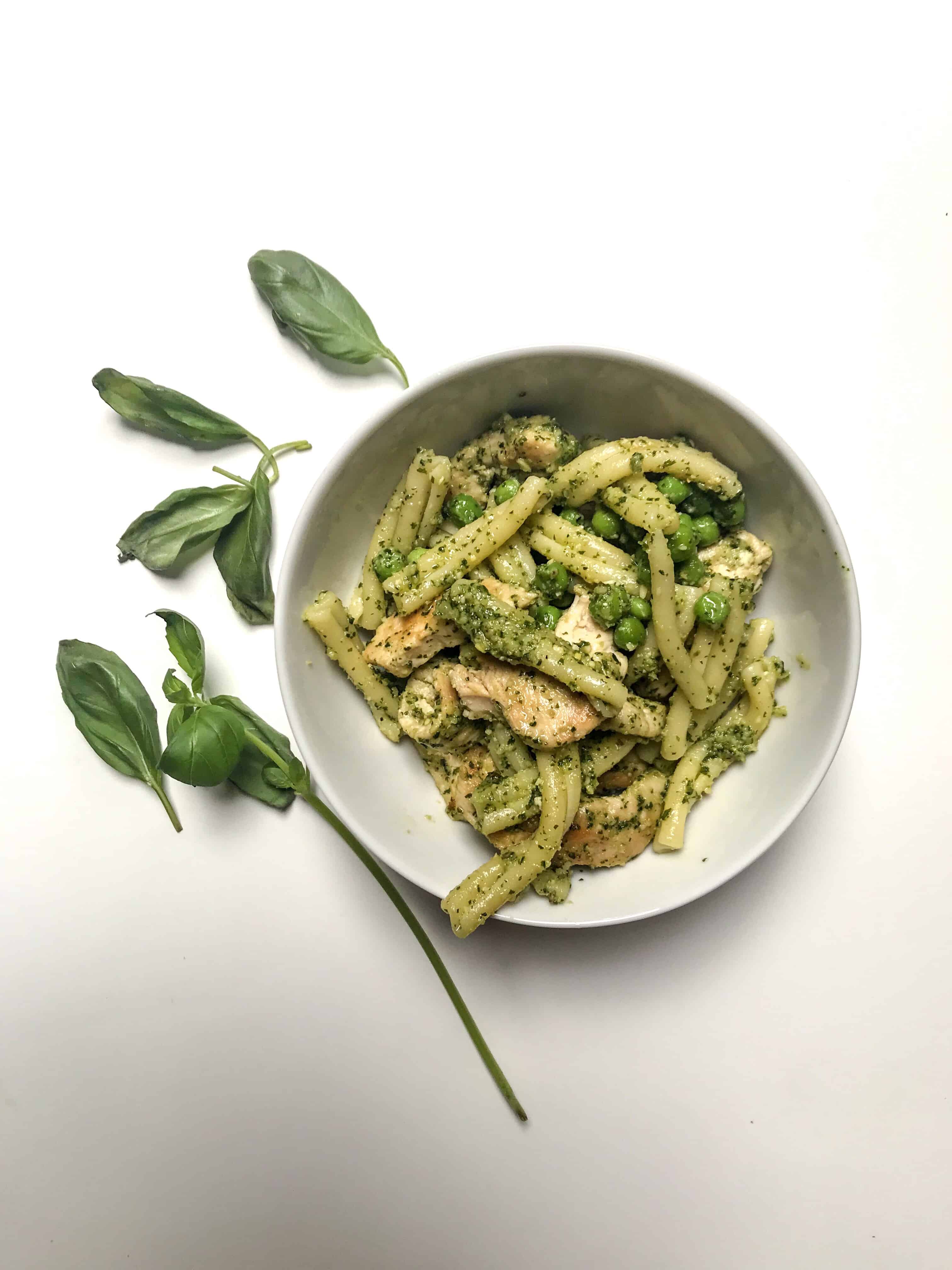 Serves: 4
Active Time: 25 minutes
Total Time: 25 minutes
Ingredients:
For the pesto:
2 cups fresh basil leaves
⅓ cup pine nuts
⅓ cup freshly grated parmesan cheese
3 cloves garlic
⅓ cup olive oil
2 teaspoons fresh lemon juice
½ teaspoon salt
½ teaspoon fresh ground pepper
For the rest:
3-4 chicken breasts
1 c. frozen peas (or fresh if you have them)
1 lb. favorite pasta
Directions:
Put all ingredients (except for the olive oil) in a food processor.  Process on high for a few seconds until combined.  Slowly add in the olive oil while processor is on until you reach desired consistency.
That's literally it.
Boil water and cook your pasta until al dente.
Either bake your chicken breasts with salt and pepper at 350 F for about 30 minutes or slice into ½" pieces and cook on a skillet with a tiny bit of olive oil for about 4-5 minutes per side or until thoroughly cooked.  You could, of course, also grill your chicken.   The options are really endless.
Toss pasta, peas, and chicken with as much pesto as you'd like.
Enjoy!