I don't hate Mondays anymore. I used to. I used to have the Sunday scaries - when you have that deep pit in your stomach because you know the next day is work. Nah. That takes way too much mental energy, not to mention how bad it is for your health. That was when I'd let work run my life. I'd go home every day with my black tote bag filled to the brim with papers to grade, my laptop, and any other random tasks I needed to do when I got home to be ready to teach the next day. My black bag was so heavy that my car would beep for the first three minutes of my drive thinking there was an unbuckled passenger with me. I'd eat a crappy dinner then continue to work through the night until I fell asleep and would wake up and do it all over again the next day. Talk about a recipe for burnout.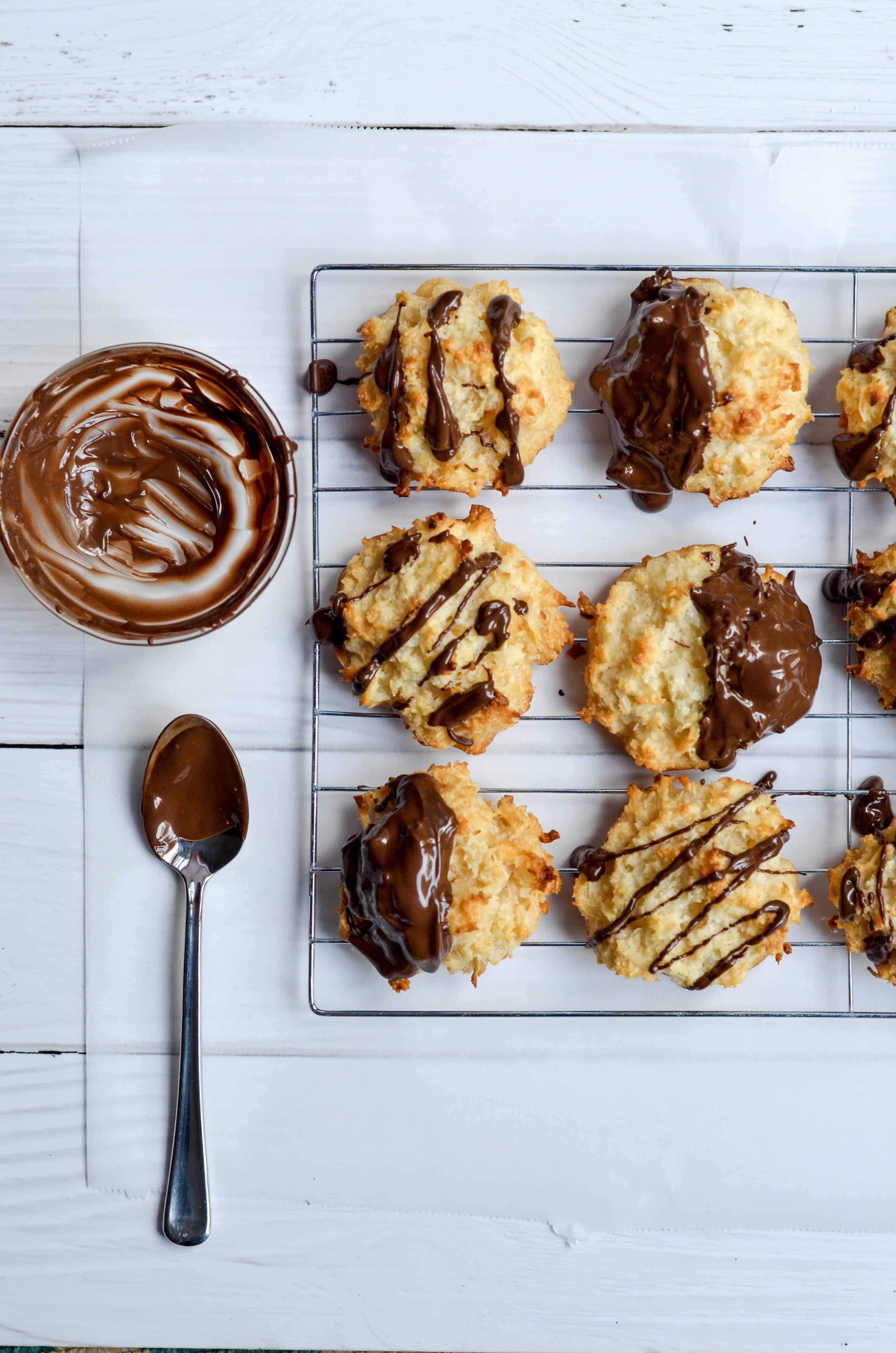 I did do a lot more things as a teacher then than I'm able to do today with kids of my own now. I won awards for teaching, took my kids on amazing field trips across DC, went to most evening school events to support my students, and attended seminars or presentations to improve my craft at every opportunity. But when you're spread that thin, the quality of your work takes a hit or your mental state. One or the other. I'm not sure which one is better, but for me, my mental state was taking the hit. I had a constant feeling of dread, stomach ulcers, and a constant state of being overwhelmed. But what's that economic principle? The law of diminishing returns? It says there's a point at which the level of benefit gained is less than the amount of energy invested. I could still have quality lesson plans for my students without obsessing over small details. I could still organize cool field trips. I could still give meaningful feedback without putting a numerical score on every single piece of paper handed in. Even though I'm in staff development now and support teachers more than teach students, it's still the same. I can still work hard while I"m at work and come home and enjoy being there knowing work will be waiting for me in the morning without the world ending. It's just not worth it anymore. Don't get me wrong - my students are worth it. My staff is worth it. But the mental load I was carrying to chase these ridiculous expectations I had of myself wasn't.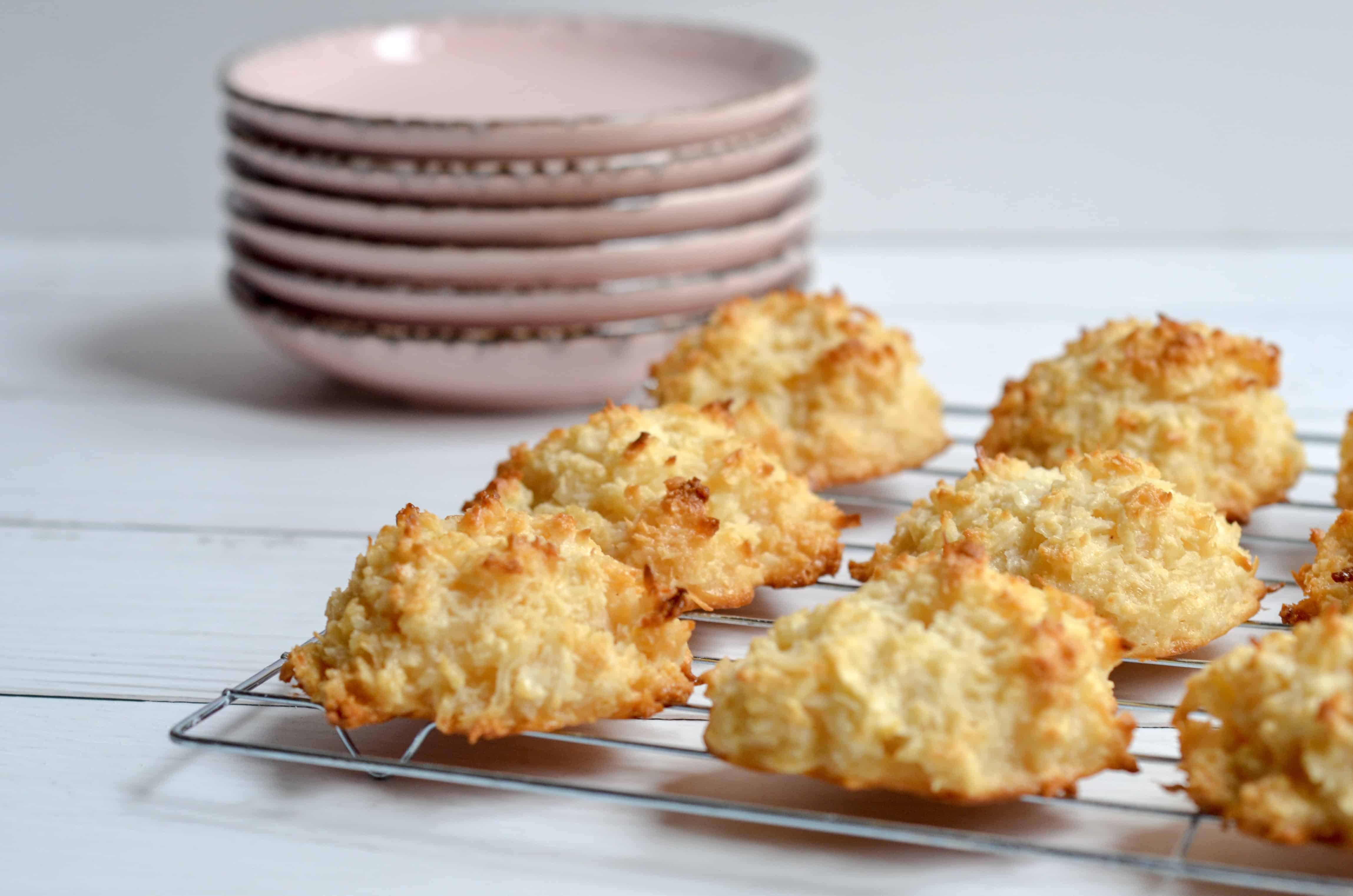 I actually just threw away that black bag last week...after over 10 years of "service." I'll admit I was a little nostalgic, but mostly I was thankful for the reminder of progress.
We're all works in progress.
And speaking of works in progress, these macaroons were quite the project for me. So many macaroon recipes are just way too sweet, so I embarked on a mission to create the perfect macaroon that's not overly sweet and still light and fresh. There were quite a few mishaps along the way, but I think I nailed this one. The dash of nutmeg gives the macaroons a little more depth, the lemon zest freshens up the whole cookie, the whipped egg whites gives them the fluffiness, but the star of the show remains in tact: the coconut. They're also gluten free for all of my flourless friends!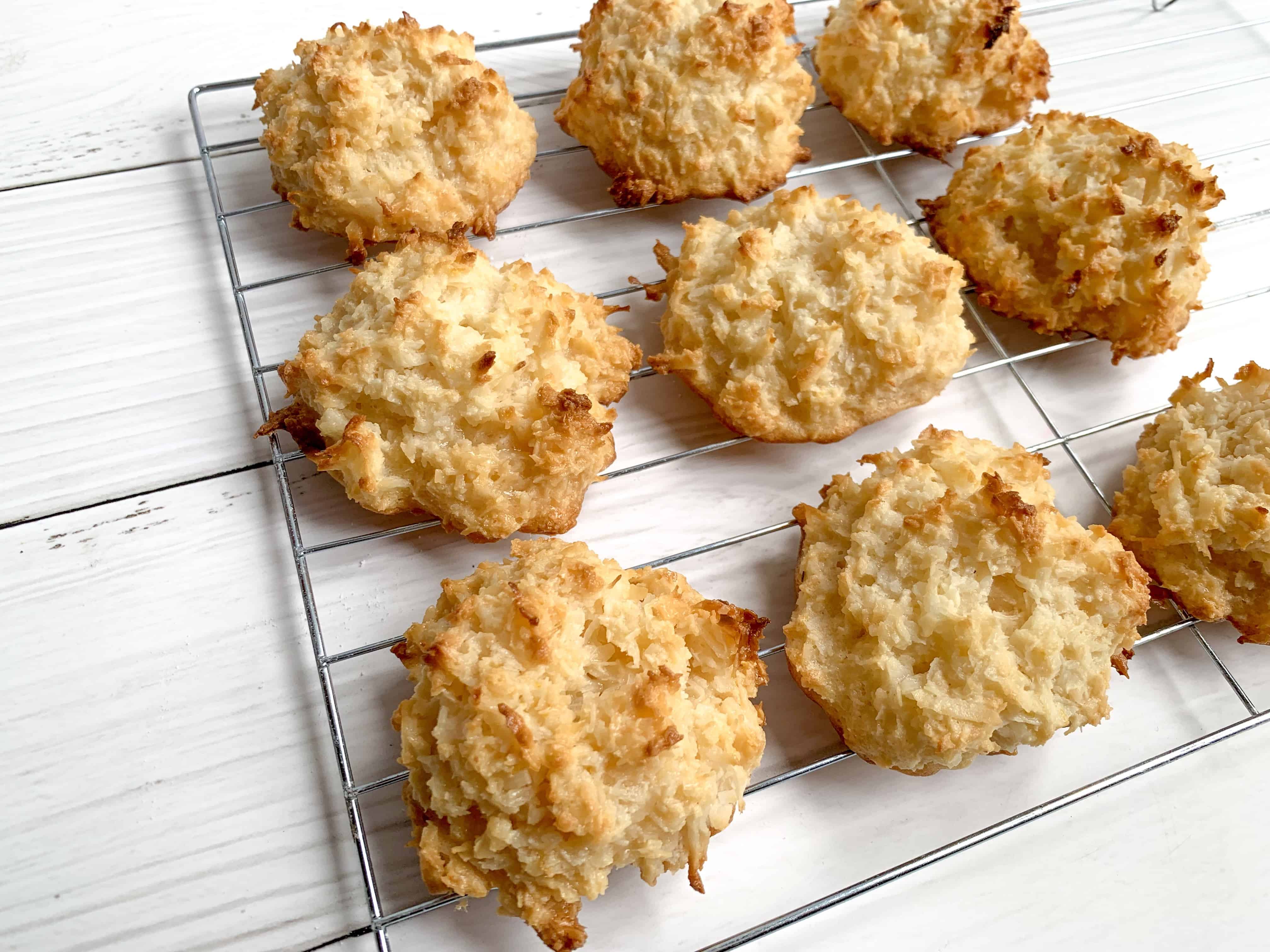 Finally, I present three ways for you to enjoy your macaroons:
eating them butt neked. They're delicious completely bare. You won't regret stopping here.
dipping them in melted semi-sweet chocolate. You can melt your chocolate in the microwave and dip. Easy as that.
make little birds' nests. I have done them with chocolate before, but Diane Morissey inspired me to use Nutella instead. When you put them on the baking tray, you'll just make a well for the Nutella and eggs, then after it comes out of the oven, use a spoon to further make the well. Stick mini Cadbury eggs on them...totally adorbs.
And #2 or #3 will take an extra 2 minutes of your time. Y'all know how much I love low effort, high reward.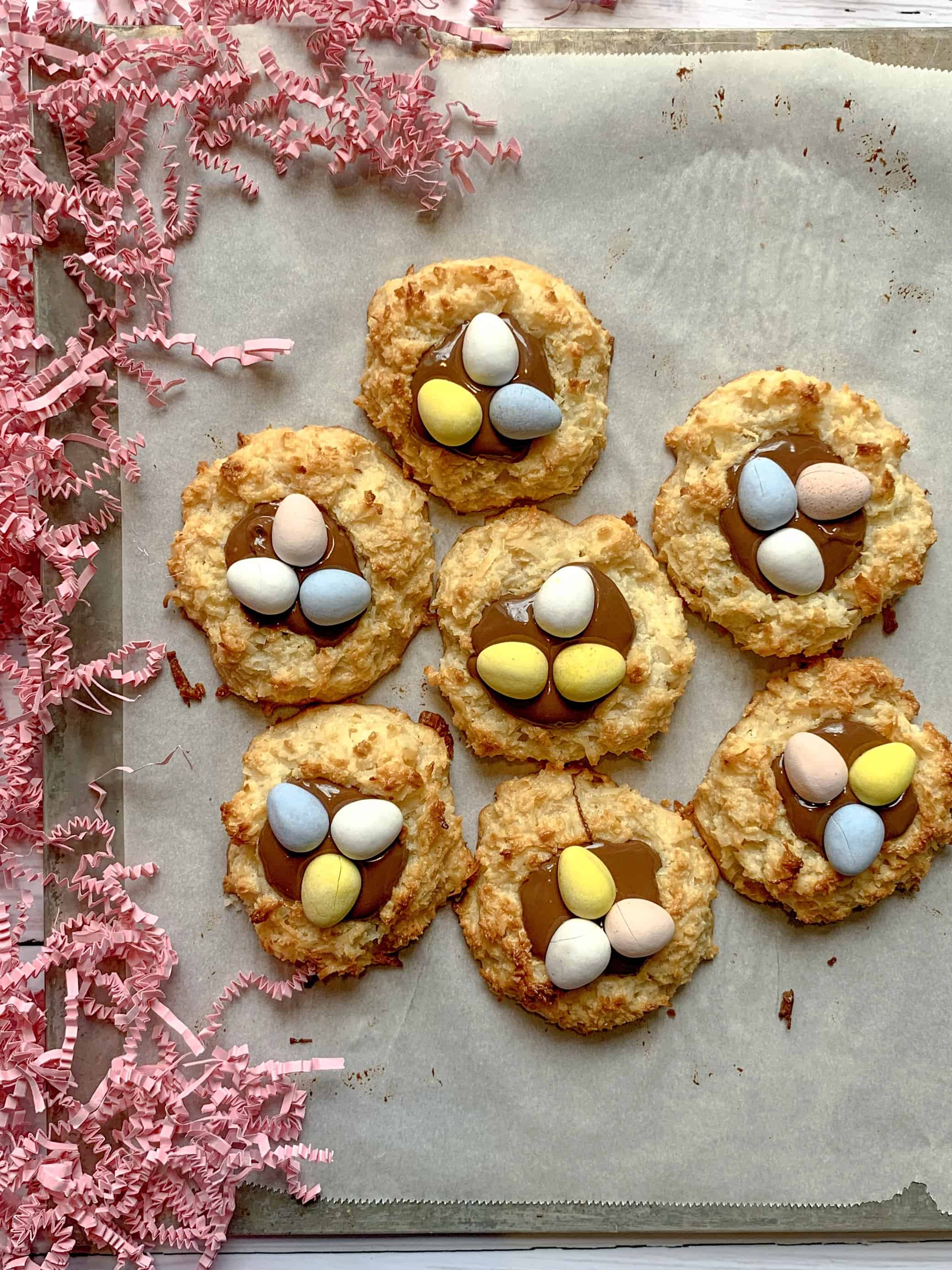 And Easter is coming in less than two weeks?! Ahhhh! What are you filling your kids' Easter baskets up with this year? I always struggle with this?
Hope you have a great rest of your week! Don't work too hard.
---
Active Time: 5 minutes
Total Time: 30 minutes
Yields: 18 cookies
Ingredients:
2 cups shredded unsweetened coconut (or flakes)
2 ½ cups sweetened coconut flakes
1 14 oz can sweetened condensed milk
1 teaspoon vanilla extract
zest of 1 lemon
2 egg whites
¼ teaspoon salt
dash of nutmeg
Optional garnish for making birds' nests or dipping in chocolate:
½ cup semi-sweet chocolate, melted in microwave; OR
½ cup Nutella, slightly warmed (it'll make it easier to work with)
½ package of Cadbury mini eggs
Directions:
Preheat oven to 325 degrees Fahrenheit. Line a baking sheet with parchment paper.
In the bowl of a stand mixer, beat your egg white with the whisk attachment until stiff peaks form. While your eggs are being whipped, slowly add in the salt and dash of nutmeg.
In a large bowl, mix the coconuts, vanilla extract, lemon zest, and sweetened condensed milk. Stir until combined.
Fold in a third of the egg whites at a time to the coconut mixture until fully incorporated. Avoid over-mixing.
Drop mix on parchment lined baking tray to form 1 ½-2" cookies. Here you can make a little well in the center of each cookie if you want to do bird nests. Otherwise, just bake them as is (they won't spread a ton).
Bake for 18-22 minutes or until cookies are a nice toasted brown color. Let cool on a wire rack for a few minutes before dipping in chocolate. (If you're doing the nests, this is the time you'd want to take a spoon and further push down on the center of the nests while they're still hot. Spoon a bit of warmed Nutella in each nest and top with Cadbury mini eggs.)
Store at room temperature in an airtight container. They'll be good for 3-4 days for sure.