I dare you to make these Oven Roasted Baby Back Ribs and not sing the Chili's theme song over and over again. My best friend came over the other day, and we were making these ribs and singing this jingle on repeat (a la Kidz Bop's version of "Old Town Road" in our house). Guess when this little jingle graced our TVs? IN THE LATE 80s. We instantaneously felt so old. Almost as old as teaching all of the employees at my neighborhood Starbucks when they were in 7th grade.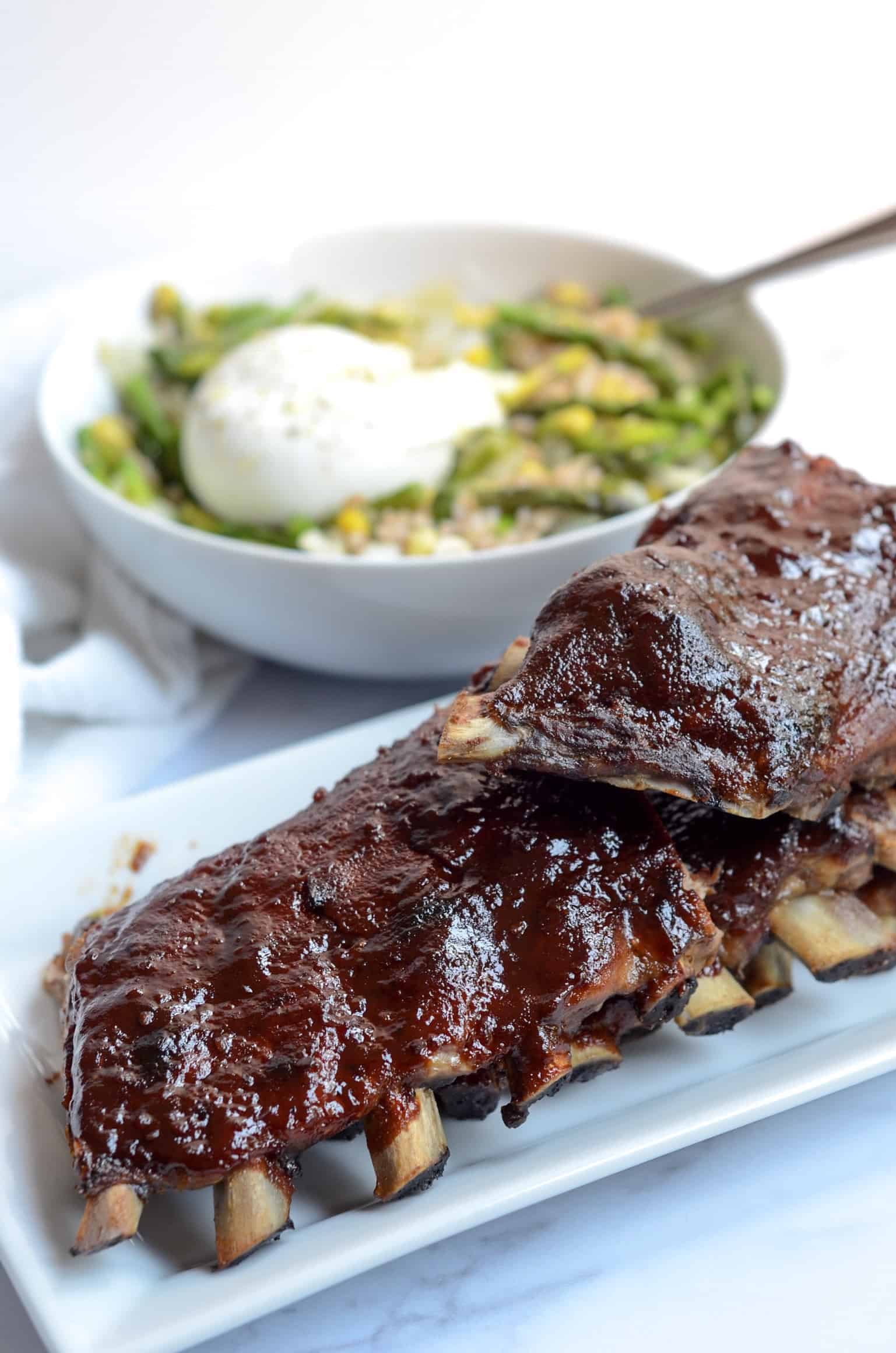 On the other hand, I did have my neighbor, who does taekwondo practically in our backyard every Sunday, ask me what my relationship was to "these kids," meaning my own. People, y'all.
Let's have ribs year round.
Ribs don't have to be a summertime treat. And you don't even need to fire up the grill for these. Not that grills are bad. I love grills, but you see...ours has been broken for the better part of two years, so I'm not grilling anything these days. Do you know when it'll be fixed? Me neither. I'm not worried at all because these ribs are slow roasted in the oven then broiled to get the caramelization on top, which mimics the high heat from the flames. They're so tender and fall-off-the-bone delicious. I wouldn't steer you wrong.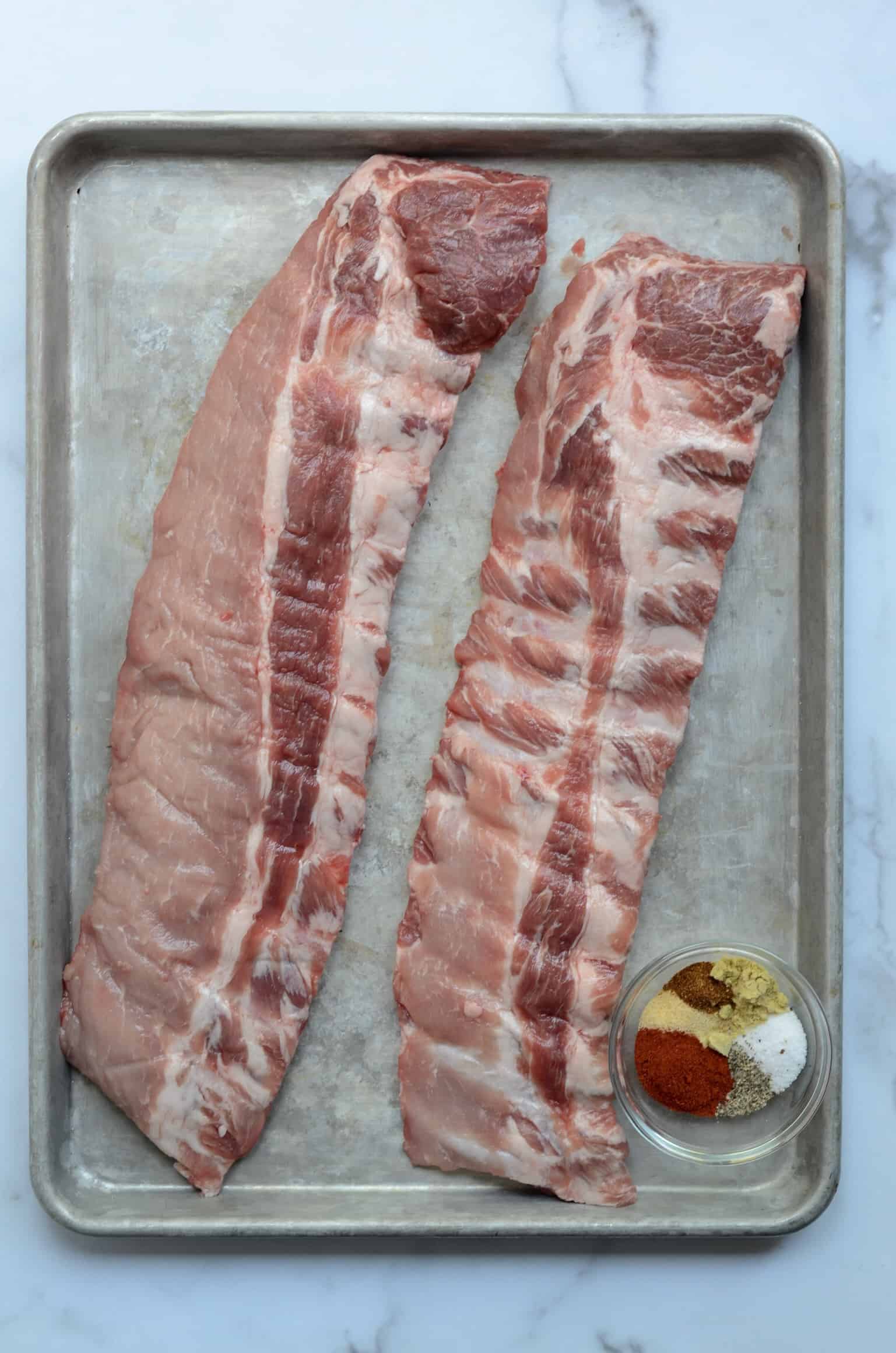 The 3 secrets to making juicy, tender baby back ribs
These ribs really are fool proof, but there are a few tips you should know before attempting these at home:
Dry rub. Yep, it's all in the rub. These spices are what the meat will cook with for 2 long hours, so a dry rub is essential to packing in the flavor. And don't think you need to buy a pre-packaged rub. You likely have everything you need in your spice rack (the one that doesn't turn anymore because it's so jammed full of spices from 10 years ago). You'll need dry mustard, smoked paprika, garlic powder, cayenne pepper, salt, and pepper.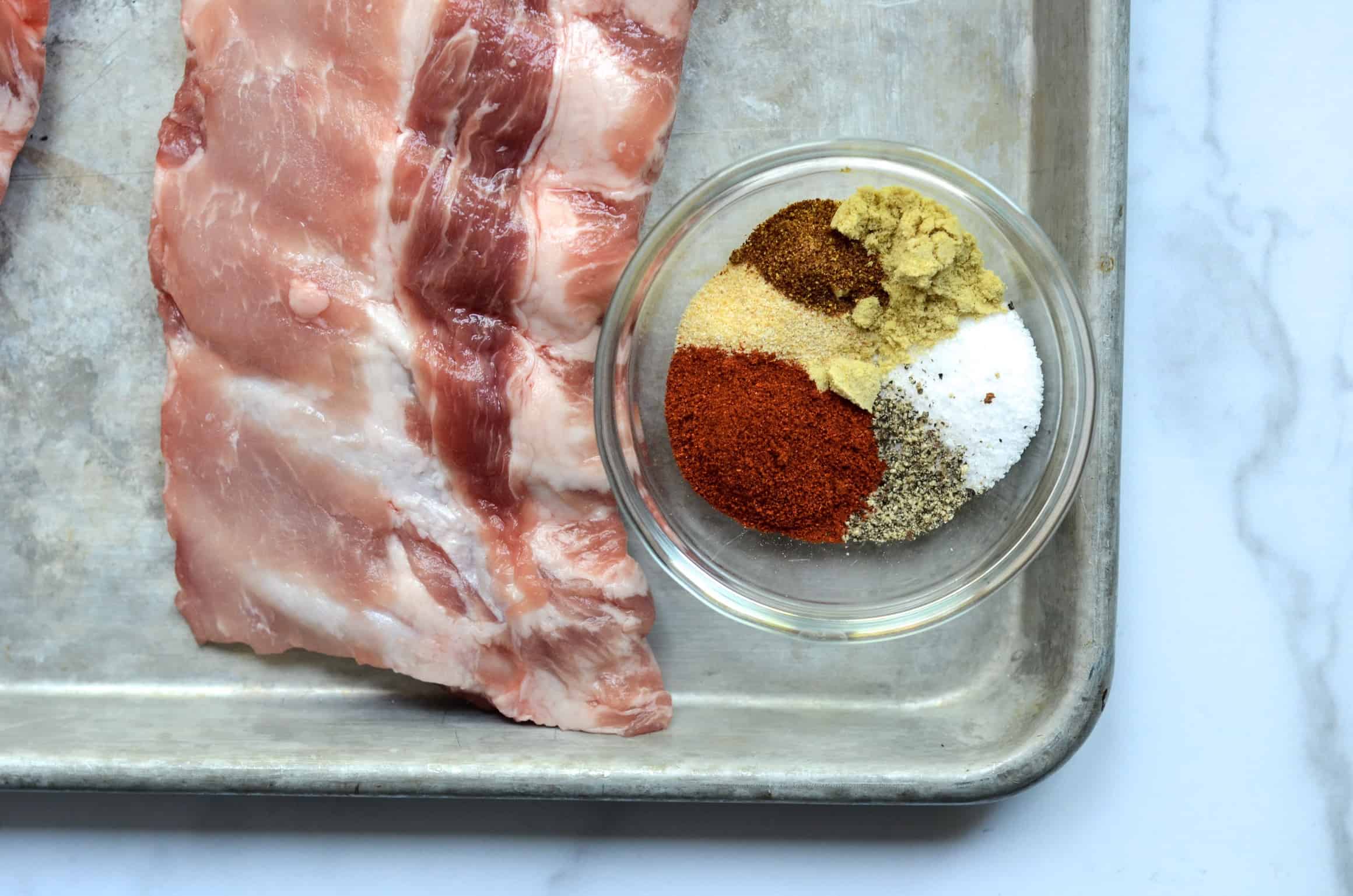 Once you mix the spices, simply rubs the baby back ribs until the ribs are completely coated. Place aluminum foil over the entire baking sheet, and stick them in the oven for 2 hours. That's quite literally 95% of the handling involved. The other 5% is spreading barbecue sauce all over them before putting them under the broiler for 5 minutes. See what I mean by easy?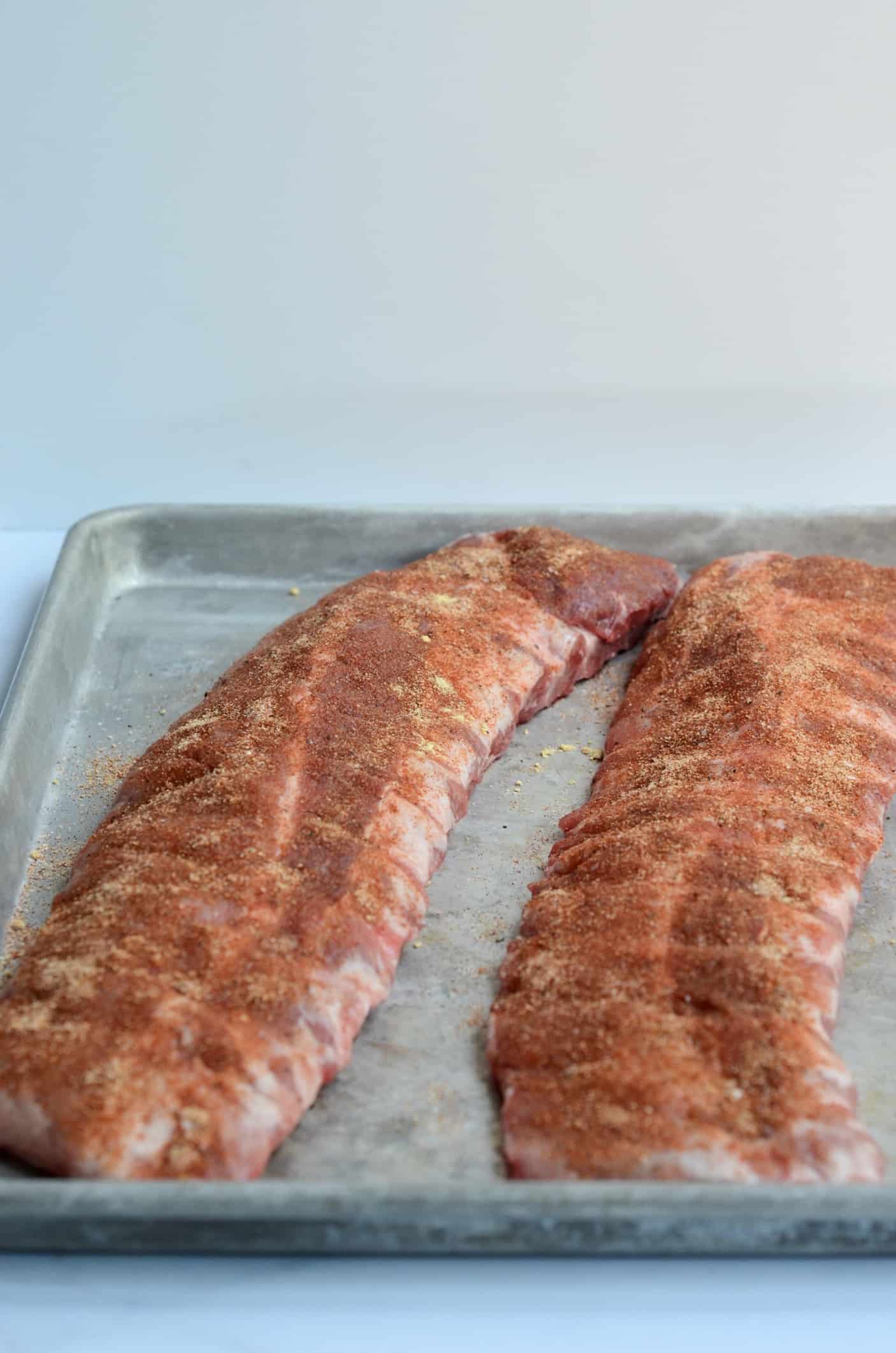 Good barbecue sauce. Let me tell you, good barbecue sauce is hard to find. It's like salad dressing. The ones that taste good are the same ones that'll kill you. It doesn't have to be that way though. Barbecue sauces are notorious for tons of sugar and loads of preservatives. My favorite lately has been Bone Suckin' Sauce I can buy at Whole Foods. It's gluten free, non-GMO, and is so tangy, sweet, and just, in general, pleases my Southern sensibilities.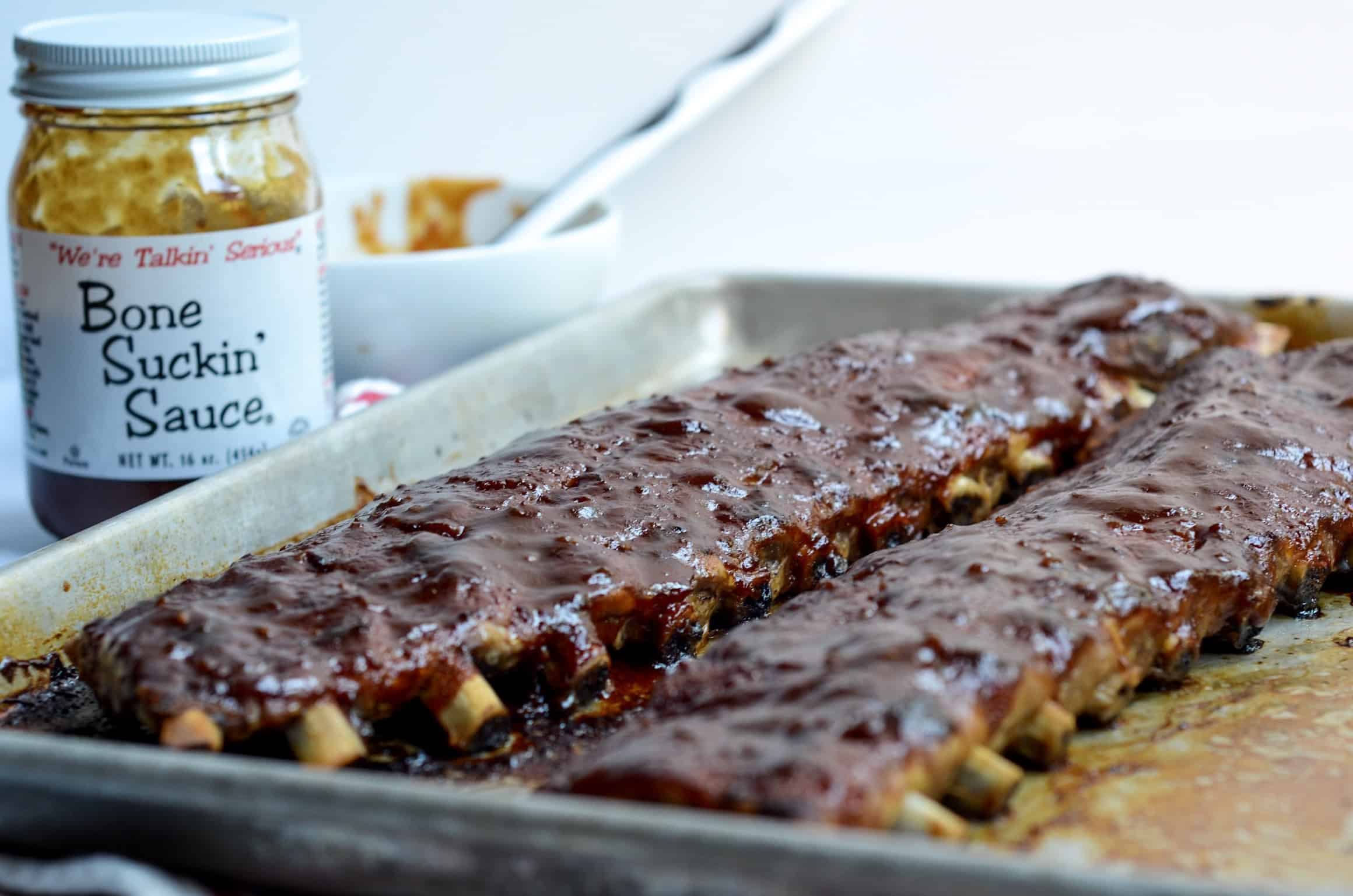 Low and slow. Slow and steady wins the race with these suckers. Just like the Slow Roasted Salmon with Yogurt Tahini Dressing, slow roasting allows the flavors to develop nicely without drying the meat out. Don't forget to cover the baking sheet with aluminum foil. It is essential in making sure the moisture stays in to keep your ribs tender and fall-off-the-bone perfect.
I want my....go ahead. Sing it. You know you want to...
xoxx
kathryn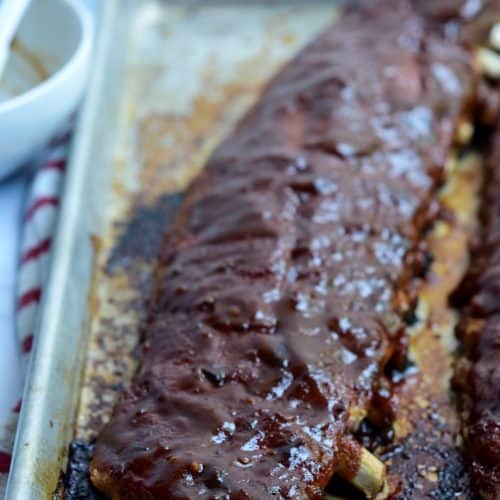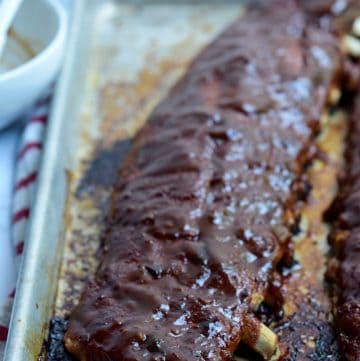 Oven Roasted, Forget-About-Them Baby Back Ribs
Tender, fall-off-the-bone perfect, these oven roasted ribs will have you wondering if you need your grill at all.
Print
Pin
Rate
Ingredients
3

pounds

baby back ribs, trimmed

1

teaspoon

smoked paprike

1

teaspoon

garlic powder

1

teaspoon

dry mustard

½

teaspoon

cayenne pepper

1

teaspoon

salt

½

tsp

pepper

1 ½

cups

favorite barbecue sauce
Instructions
Preheat oven to 300 degrees F. Line a baking sheet with parchment paper or aluminum foil. Place ribs on baking sheet.

Mix all spices together in a small bowl. Rub spices all over ribs. Cover with foil.

Bake for 2 hours, until ribs are very tender and nearly falling off the bone. Take them out of the oven and brush barbecue sauce all over ribs. Stick them back in the oven (this time without the aluminum foil) under the broiler for 5 minutes or until barbecue sauce starts to caramelize. Take them out of oven and coat with more barbecue sauce before serving.