This non-traditional shakshuka uses whatever meat and vegetables you have on hand, making it one of the easiest, most delicious weeknight dinners to throw together. Bye, food waste!
What day of the week is it? What am I supposed to be doing? I feel like I've done nothing but cook, and cook, and cook some more and then bake, and bake, and bake some more. Those #corona15 are really going to hit me hard. Mine will be more like #corona40 if I'm not careful.
While I don't mind cooking, it's nice to have a break from it every now and then. If you know me, you know I'm hot and heavy in the kitchen and then all of a sudden I can't step foot in the place anymore. This shakshuka dinner (my preference over a breakfast) is kind of a middle ground. You are using up your leftovers from your fridge. Yay to no food waste! It's a breath of fresh air when you need to get the hell out of the kitchen but can't afford to.
What is shakshuka?
Shakshuka is a North African and Middle Eastern dish that involves poached eggs in a flavorful tomato and pepper sauce. The traditional meal is vegetarian but this shakshuka uses whatever leftovers you have, including meat. I could really eat a poached egg on just about anything.
There's a lot of amazing shakshuka recipes out there -- with perhaps Ottolenghi's or What's Gaby Cooking's at the top. This one draws on inspiration from both of these to create a shakshuka that can be incredibly versatile.
Use whatever healthy leftovers you have on hand.
I used leftovers from this Sausage, Asparagus, and Mushroom Quiche, but most meats (shredded pork, chicken breast or thighs, bacon) would be delicious. I can't think of a vegetable that wouldn't be good in this either. As long as the vegetable can be reheated, it's a good one to use in this shakshuka.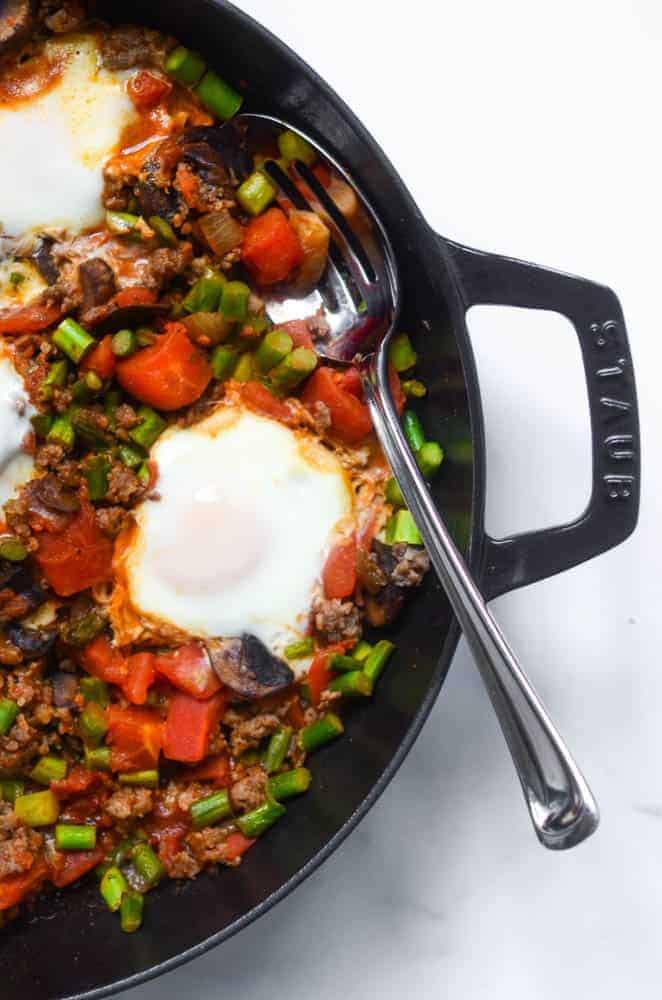 It's All in the Spices
The spices are what make this meal so delicious. And it's SO simple to put together and requires no spices you'll never ever use again (like Amchur Powder).
Once you have your cooked meat, vegetables and can of diced tomatoes, here's the spices you'll need:
cumin
chili powder
paprika
salt + pepper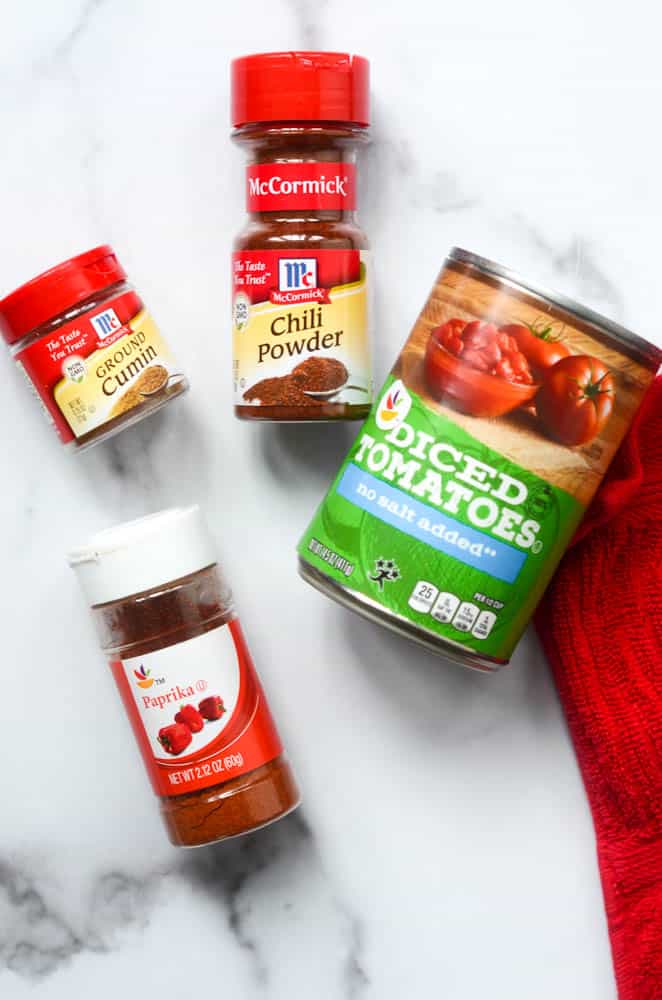 What to Serve with Your Shakshuka
Get a crunchy French baguette or some more traditional pita bread and soak up all of the juices as you're eating it. That's my favorite thing to serve with shakshuka. You really don't need a whole lot because the meal is quite filling! You could always go for a simple spinach salad if you wanted to get more of your leafy greens in.
Can you reheat shakshuka in the microwave?
The answer is yes and no. You can but you'll definitely not get your runny egg yolk. Your egg will be fully cooked once you reheat the shakshuka in the microwave. It's definitely best served the first night.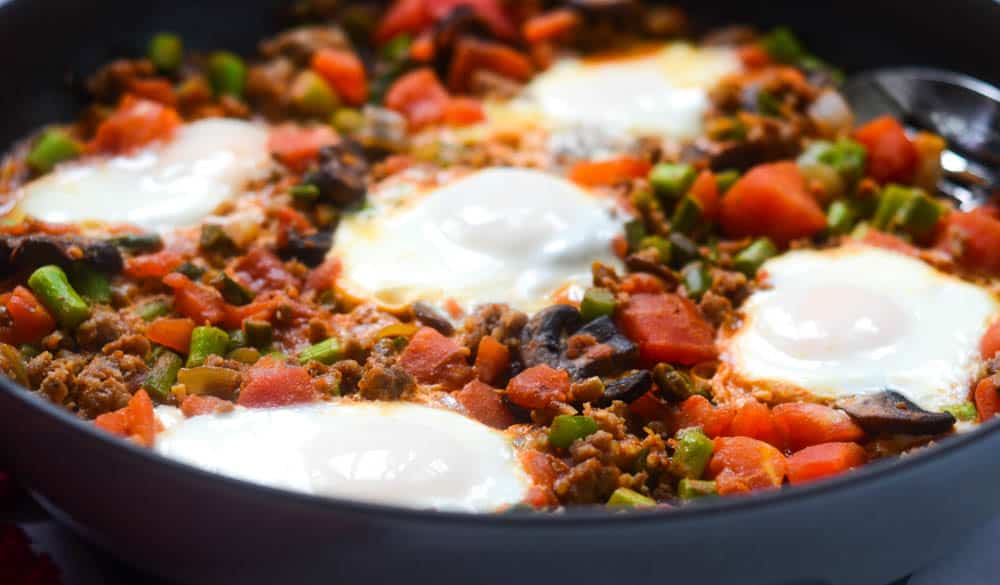 Here's to zero food waste until we get through all of this madness.
xox
kathryn
As always, if you make anything from the blog, be sure to let me know! I love hearing from you in the comments on this post below or find Worn Slap Out on Facebook, Instagram, or Pinterest!


Non-Traditional Shakshuka Using Leftovers
This non-traditional shakshuka can use whatever meat and vegetables you have on hand, making it one of the easiest, most delicious weeknight dinners to throw together. Bye, food waste!
Print
Pin
Rate
Ingredients
2

tablespoon

olive oil

1

cup

sausage,

cooked

1

onion

diced

1

cup

chopped asparagus

½

cup

mushrooms

3

cloves

garlic

minced

1-28

oz

can diced tomatoes

1

teaspoon

cumin

2

teaspoon

chili powder

2

teaspoon

paprika

salt and pepper

to taste

5-6

eggs

4

Tsbp

water
Instructions
In a skillet (regular or non-stick), heat up olive oil over medium heat. Sautee vegetables (assuming they're still raw) starting with your onions (cook until translucent), then add mushrooms and asparagus until tender. Add garlic. Add sausage and continue heating until sausage is hot. Add spices, tomatoes, and water, and bring sauce to a boil.

Make 5-6 wells (depending on how many eggs you want to use) and gently crack an egg into each well (you can pour the egg into a bowl if you're worried about the egg breaking). Immediately put the lid on the skillet and cook for about 8 minutes until the eggs set but will still be runny.

Serve immediately with some bread to soak up the juices.
Notes
You can reheat in the microwave the next day but the eggs won't be runny.  It's definitely best eaten right away.