With only 15 minutes and a few ingredients, you can have a creamy, cheesy Boursin Pasta with Peas meal on your table in no time.
Does anyone enjoy their work job these days? Asking for a friend. The situation we (as in working parents) find ourselves in continues to be nearly impossible to navigate. Our system is irretrievably broken and has really highlighted how little we care about the people who care for others. Now that teachers, nurses, daycare professionals, etc. are all "essential" all of a sudden, we wonder why our society can't function and we have major economic, social, and political unrest on top of the continued health crisis. We're propping up schools like the dead dude from Weekend and Bernie's (and I'm assuming that his name was Bernie).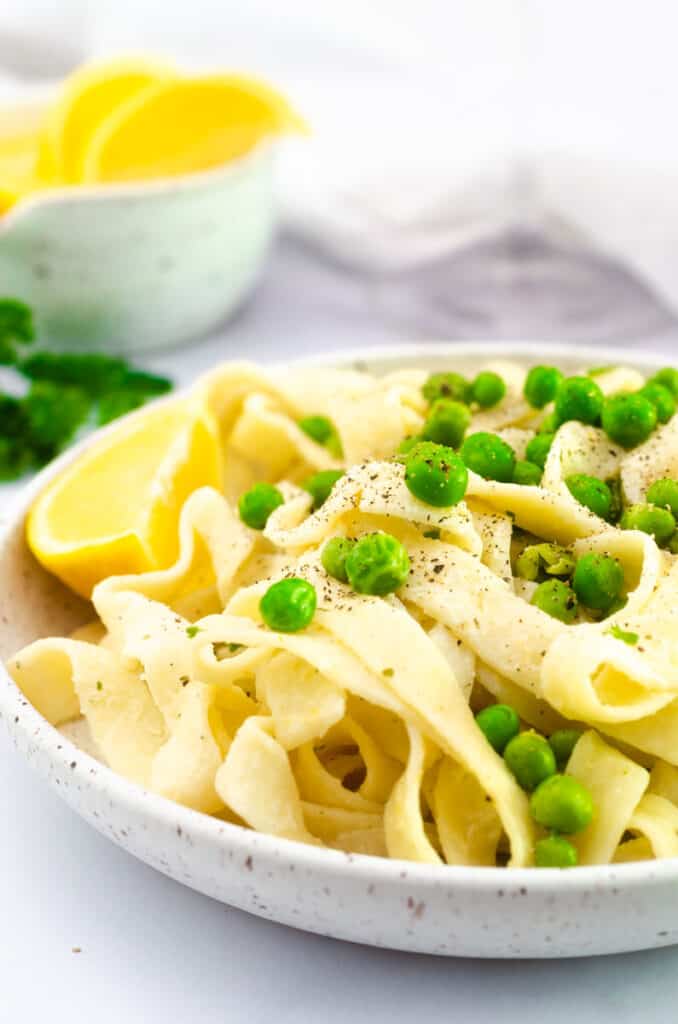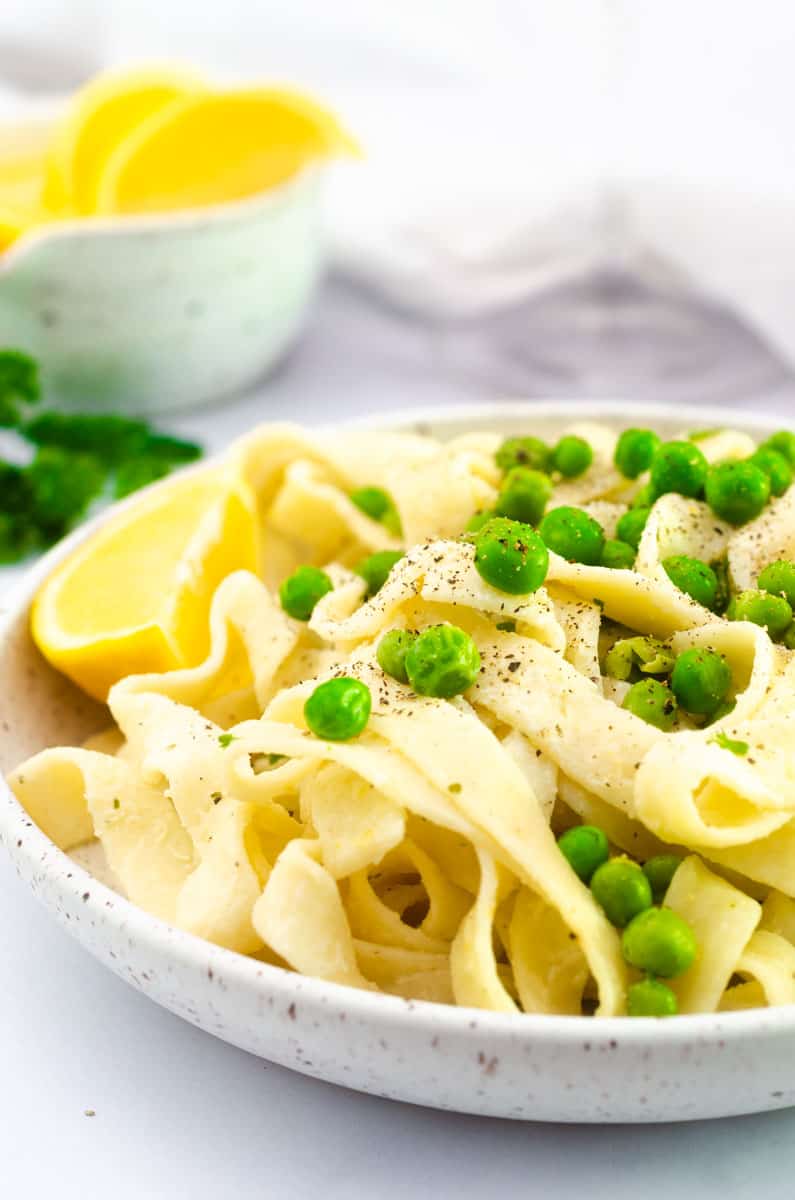 Maybe you didn't realize you're reading my inner thoughts as well coming for some recipes, I've spent my whole career in education but this year feels more miserable than even my first year teaching. But isn't that how food goes? Food is a reflection of how we're doing. Food and thoughts are intertwined. Our choices of food put a spotlight on the seasons of life we find ourselves in -- and this season happens to suck for nearly all of us. This Boursin pasta dish is ready to be pulled out of your pocket in 15 minutes when you just can't anymore.
This is the ultimate "ain't got NO TIME" meal. The meal where you barely have the energy to boil pasta. The meal where you have zero energy to chop NOTHIN'. The meal where you're just about to pull out the cereal and tell the kids to have at it. That's this pasta. This might even blow my Zero Effs Chicken out of the water...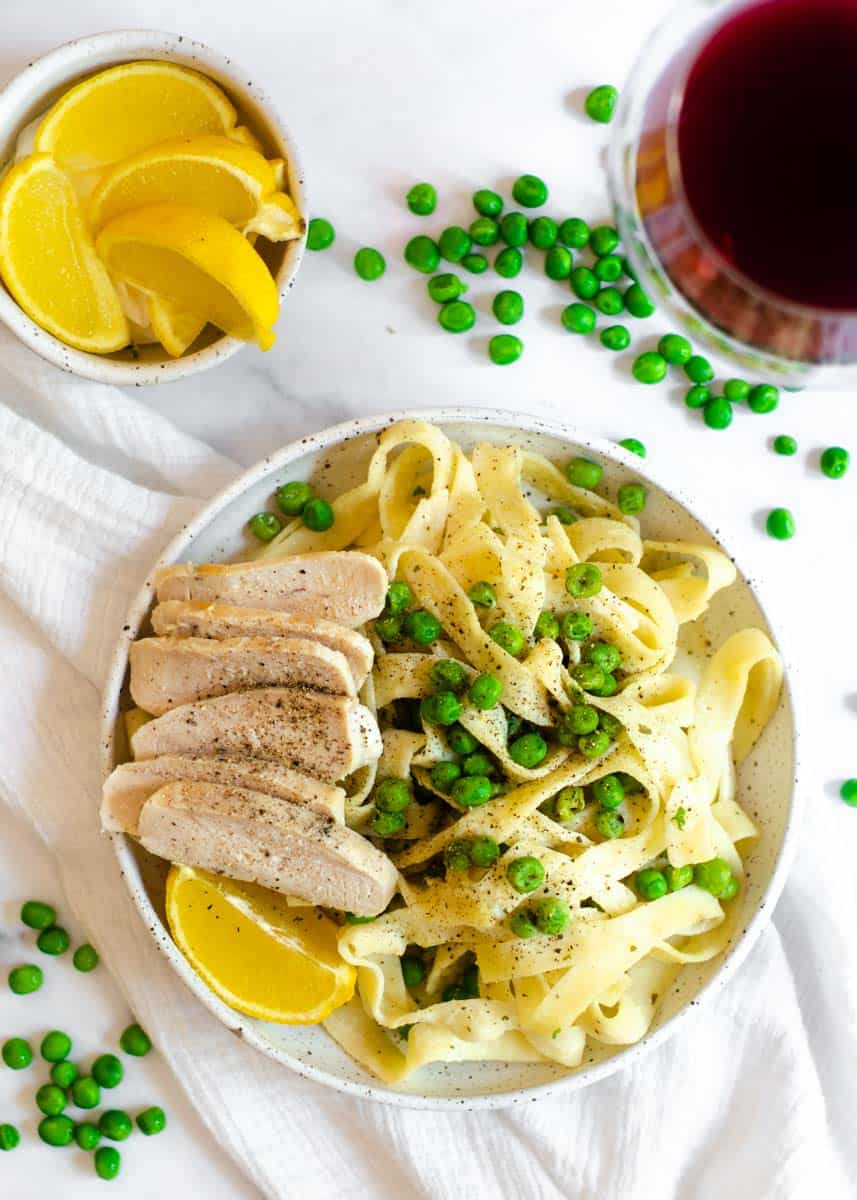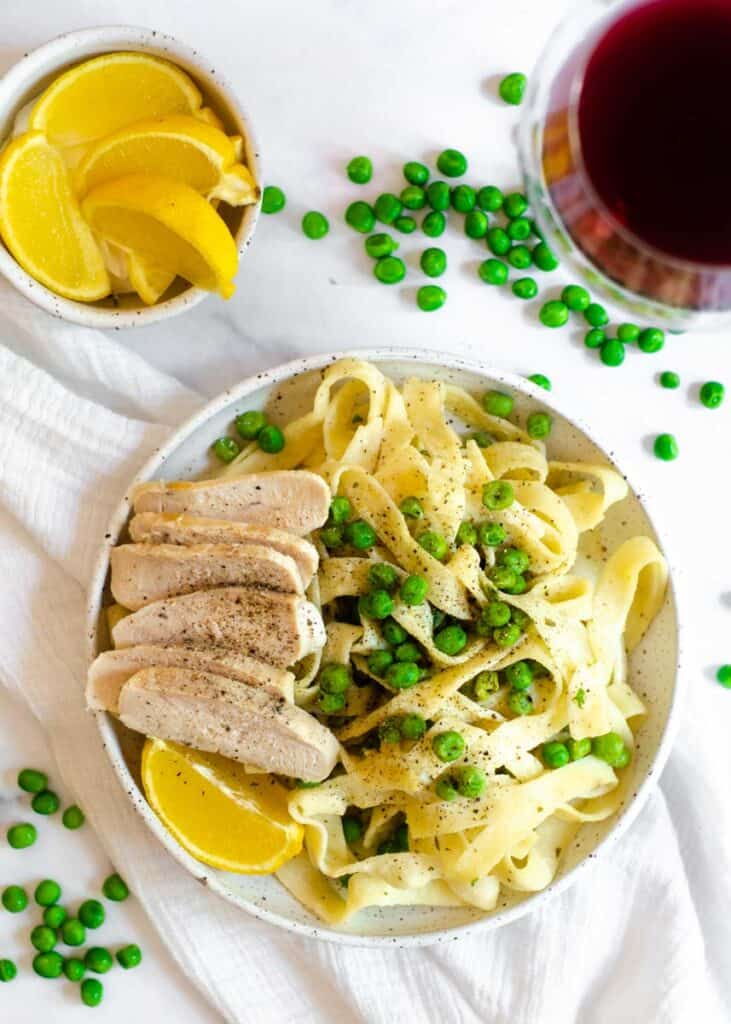 Boursin Pasta: Ready in 3, 2, 1...
You know that viral Tik Tok video of people making that feta cheese bake that goes into the oven and you toss with pasta? This is WAY easier.
Just get a brick of Boursin cheese (I prefer the Garlic and Fine Herbs flavor), mix with hot pasta, a fresh squeeze of lemon, peas (fresh or frozen), salt, and a generous amount of fresh cracked pepper. Lemon zest is optional for those who love lemon.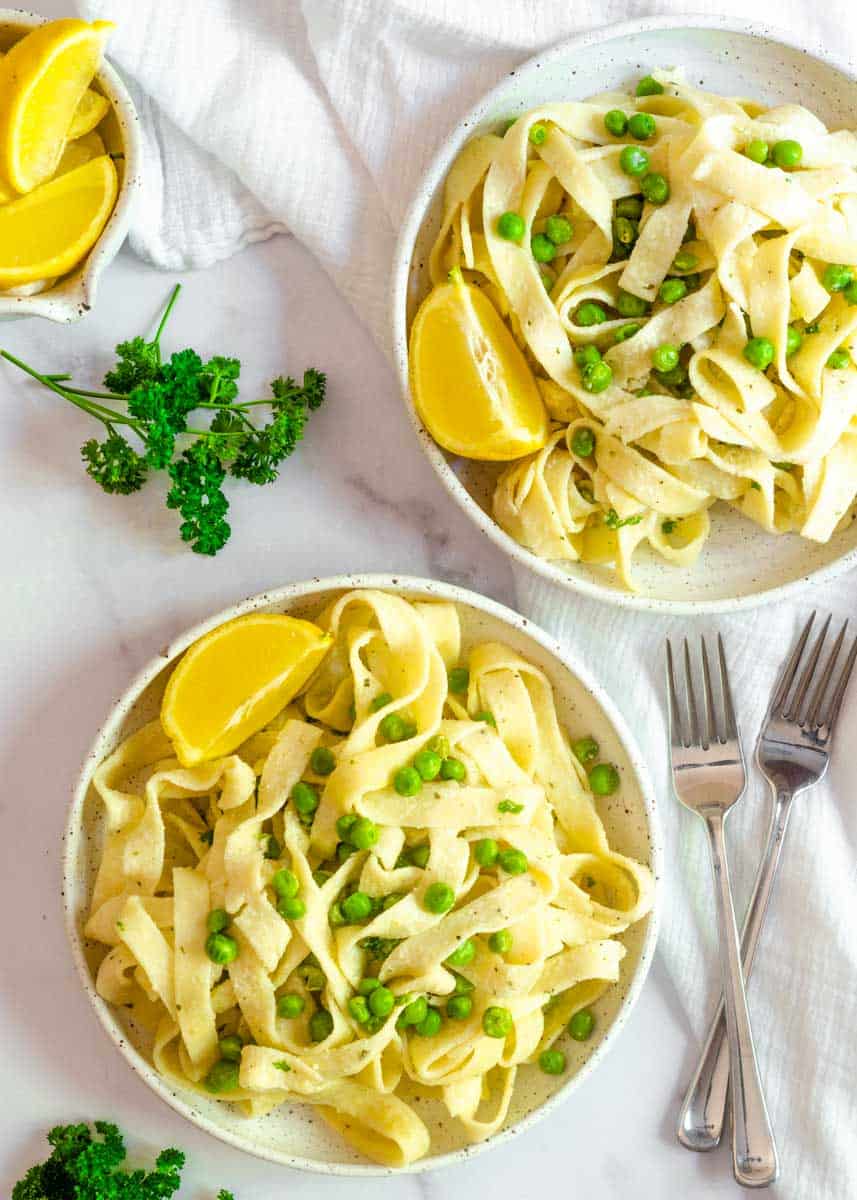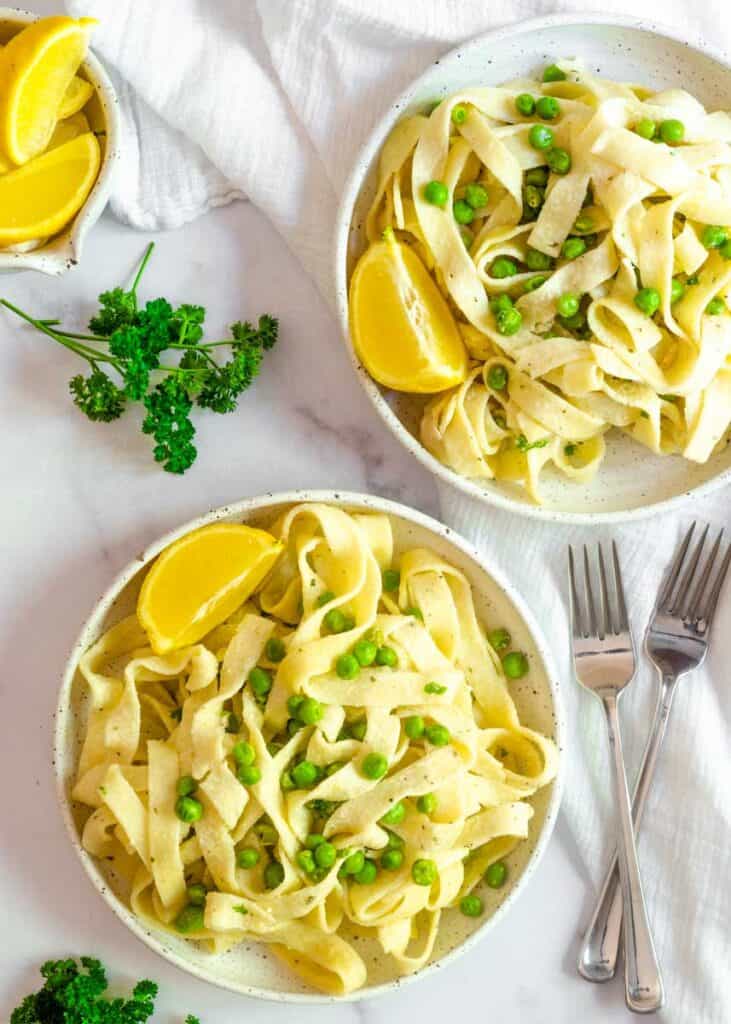 Tips of the Trade
This recipe is pretty darn foolproof, but a couple of useful tips before you embark on your pasta journey:
Take Boursin cheese out of the refrigerator. While the pasta is boiling, take the cheese out and let it sit at room temperature. This just makes it that much faster for the cheese to melt once the pasta is drained.
Don't forget to save some of the pasta water. I can't tell you how many times I've drained the pasta and forgotten and was SO mad at myself.
Be generous with fresh cracked pepper. This dish is really simple, but a few good ingredients go a long way. Fresh cracked pepper is one of those ingredients in this pasta for me.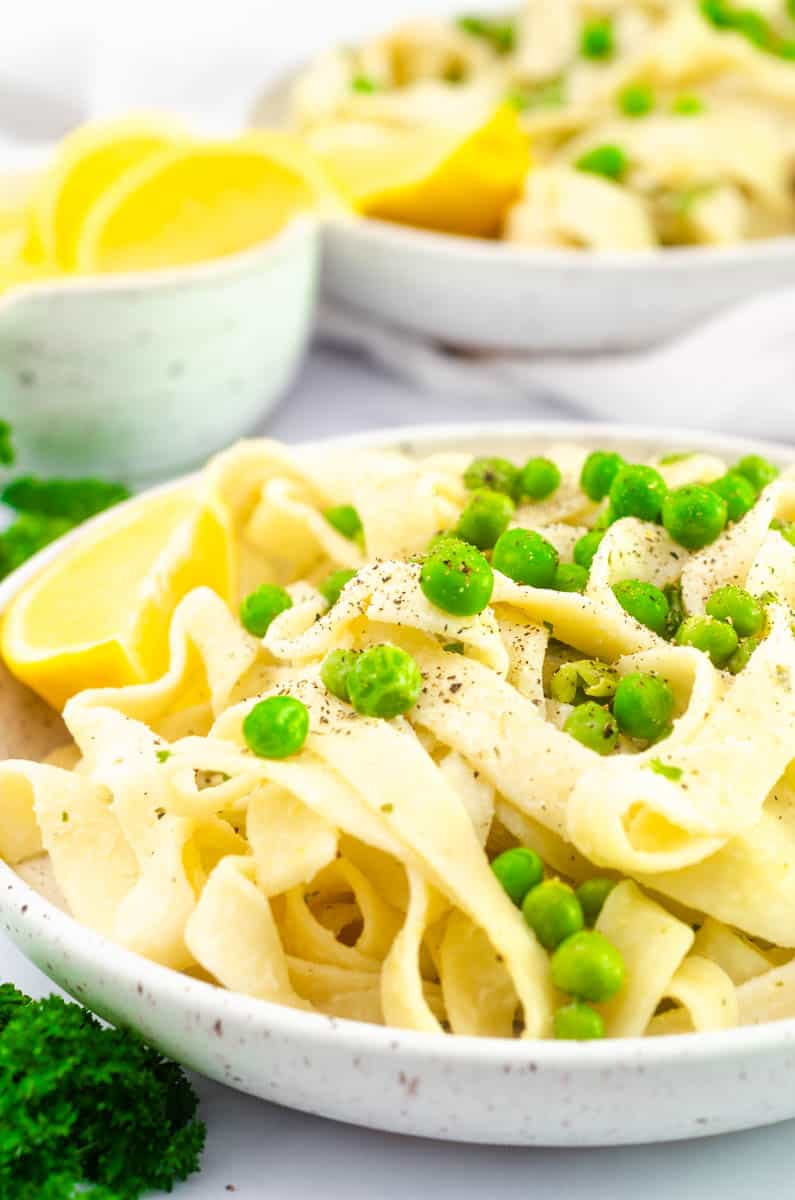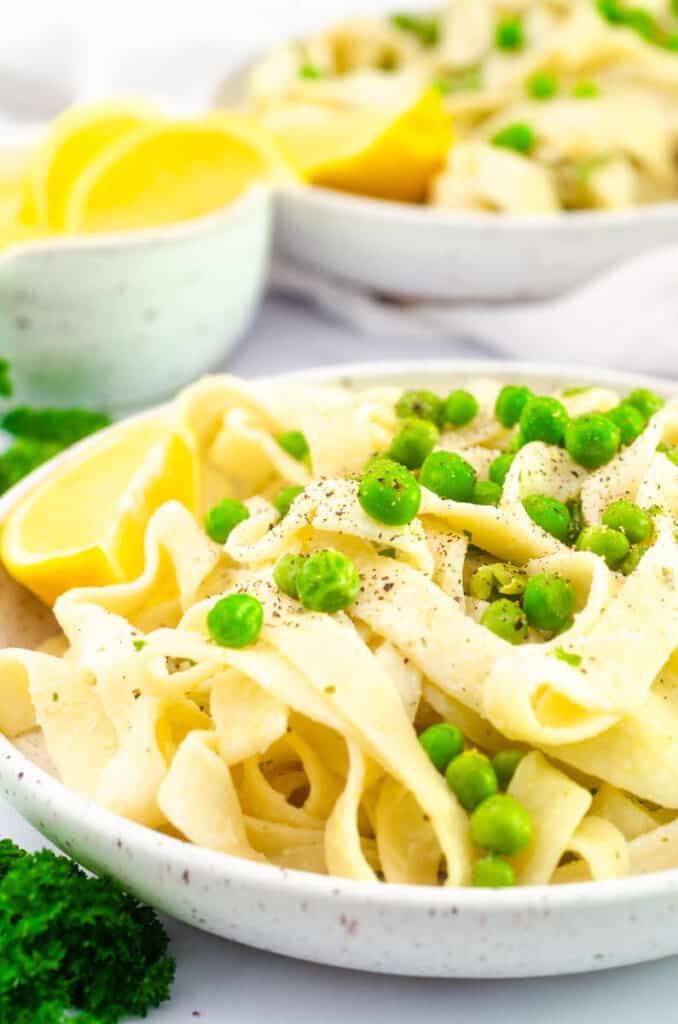 Other Boursin Favorites
Take a look at these other recipes if you are a fellow Boursin lover:
xox,
kathryn
As always, if you make anything from the blog, be sure to let me know! I love hearing from you in the comments on this post below or find Worn Slap Out on Facebook, Instagram, or Pinterest!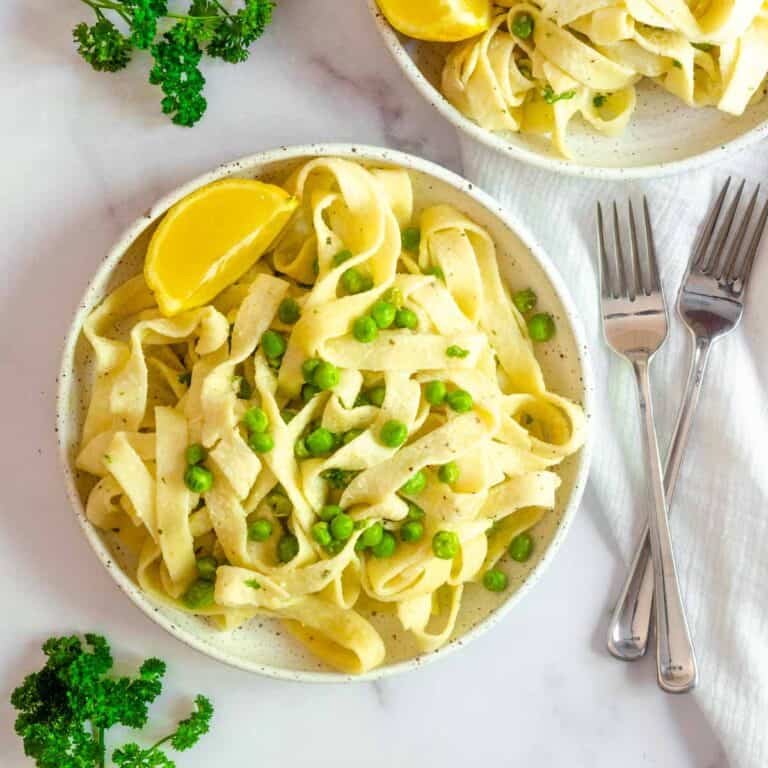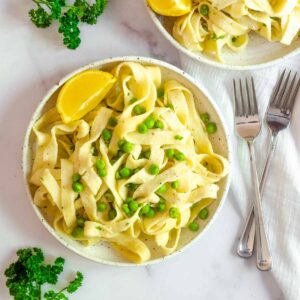 Ingredients
5.4

oz. package

Boursin Garlic and Fine Herb Cheese

8

oz.

pasta, any variety

1

lemon, zested and juiced

1

cup

green peas, fresh or frozen

¼

teaspoon

salt

½

teaspoon

black pepper
Instructions
Boil water and add whatever variety of pasta* you prefer. Cook according to package directions. When al dente, save 1 cup of water. Set aside. Drain the rest of the pasta.

Add cubes of Boursin cheese, lemon juice, peas, salt, and pepper. Mix until cheese is melted. Slowly add reserved pasta water until it reaches your preferred saucy consistency.

Serve immediately with lemon garnish, zest or fresh parsley (optional).
Notes
*Note on serving size: This pasta serves 2-4 people, depending on whether you are making this as the main dish or a side. If you're making this as a main dish, consider doubling the recipe, as one Boursin cheese is too little for a whole box (1 lb.) of pasta.  Save the pasta water. Don't forget to save the pasta water before draining! This is the key to getting the creamy, dreamy consistency you want, but it's so easy to forget!