This is not really a recipe per se.  It's more of a PSA that cantaloupe, prosciutto, and mozarella over a bed of arugula drizzled with some reduced, high-quality balsamic vinegar is amazing and should be on your table at some point this week.  It's the forgotten salad (at least I always forget about it) that is perfectly refreshing and summery...because it's still summer and I refuse to believe that it is ending soon.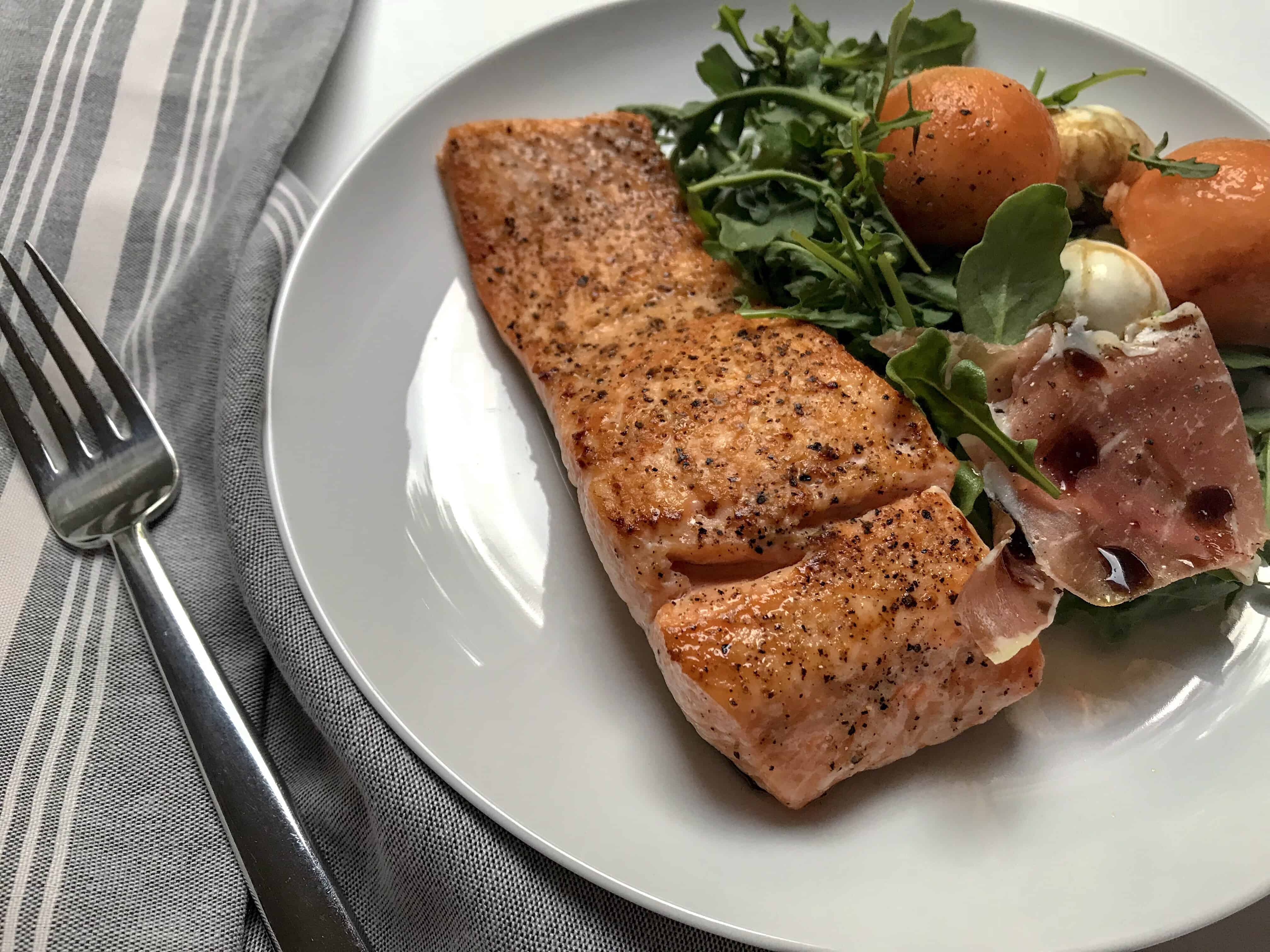 And let's talk for a moment about prosciutto.  Don't go and buy it in the package near the deli meat.  That stuff is usually pretty slimy and makes you feel like you could choke as its sliminess slides down your throat (anyone else?).  I suggest getting it sliced fresh.  Plus, this way, you get exactly how many pieces you need and no more.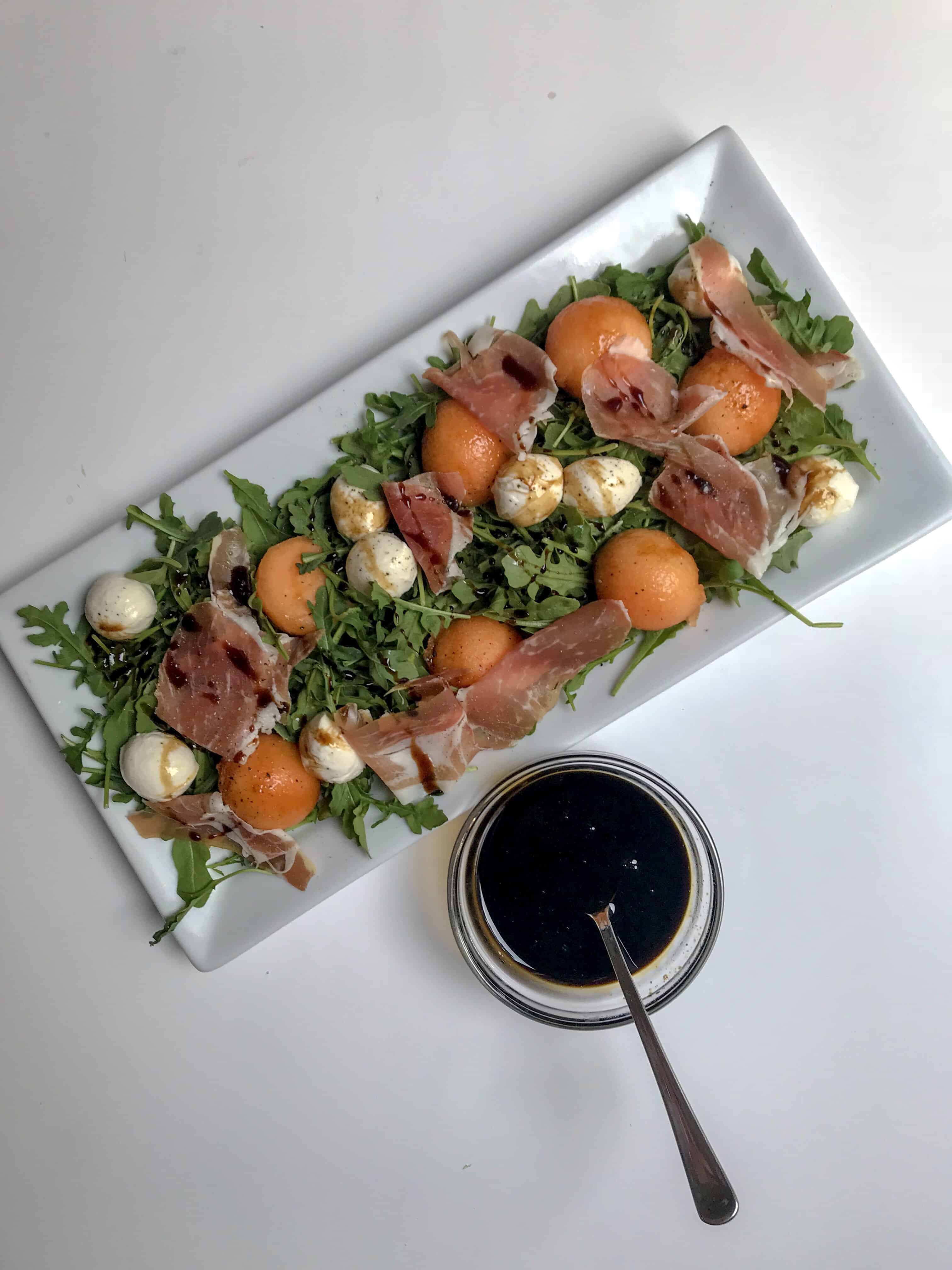 I also don't have a melon scoop, only a cookie scoop, so my melon balls are the biggest melon balls in the history of melon balls.  Whatevs.  And everything is just so beautiful to me today (maybe this weather?), but isn't cantaloupe just gorgeous, too?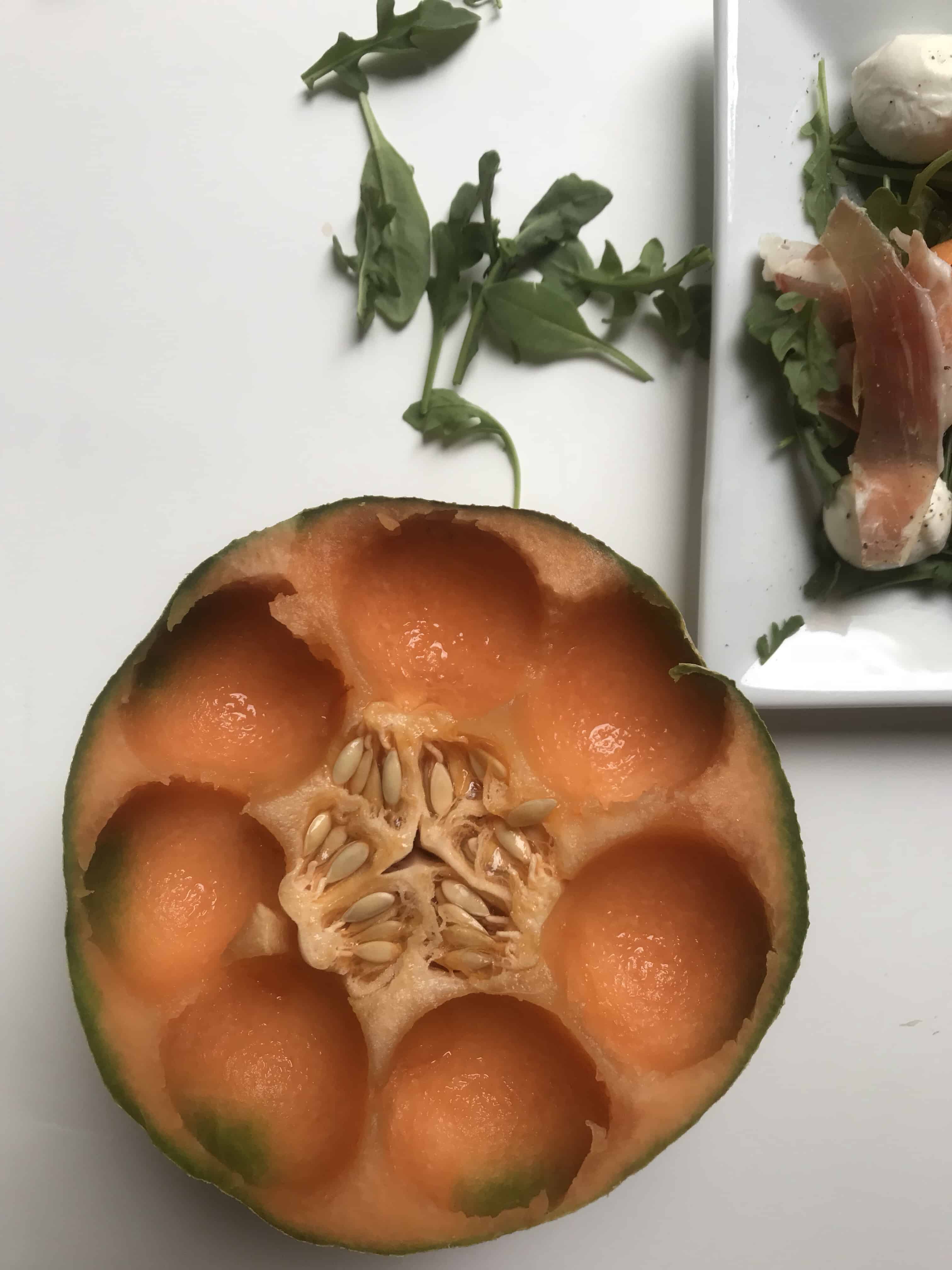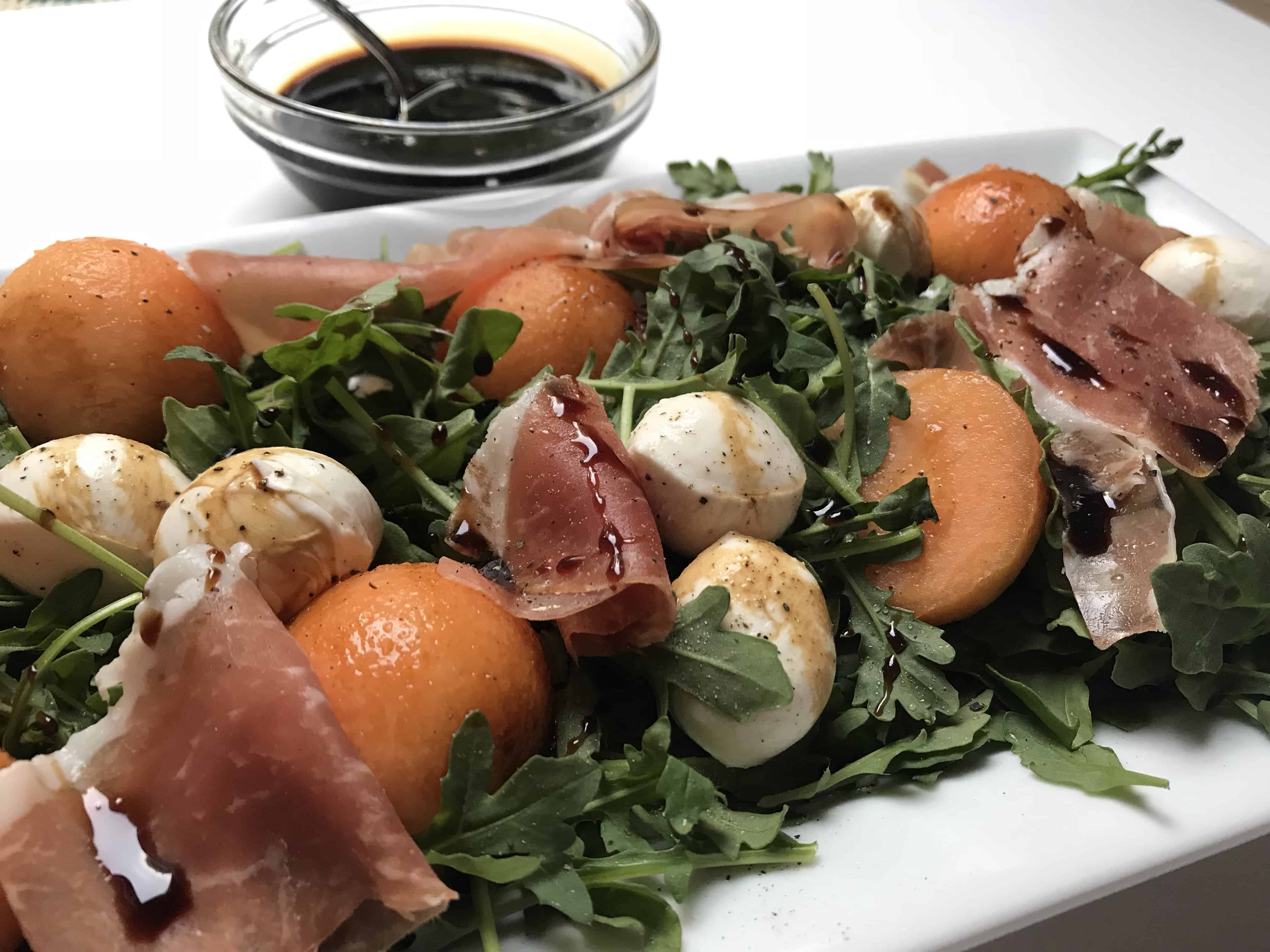 For the dressing, just reduce some balsamic vinegar over it and call it a day.  Put 1 cup of high quality balsamic in a small sauce pan on medium-high heat.  Let it boil for one minute.  Then turn down the heat until the vinegar is simmering.  Let it simmer for about 30 minutes or until the back of your spoon is coated with that amazing goodness.  You'll also want to stir occasionally, but you don't need to hover over it or anything like that.  You'll get a nice, thick reduction to drizzle over this simple salad.  Save what you don't use over the salad (because you will have extra).  The next night, John and I drizzled it over our chicken, then used it in caprese salad boats I made inside an avocado.  You can definitely find a lot of uses for it!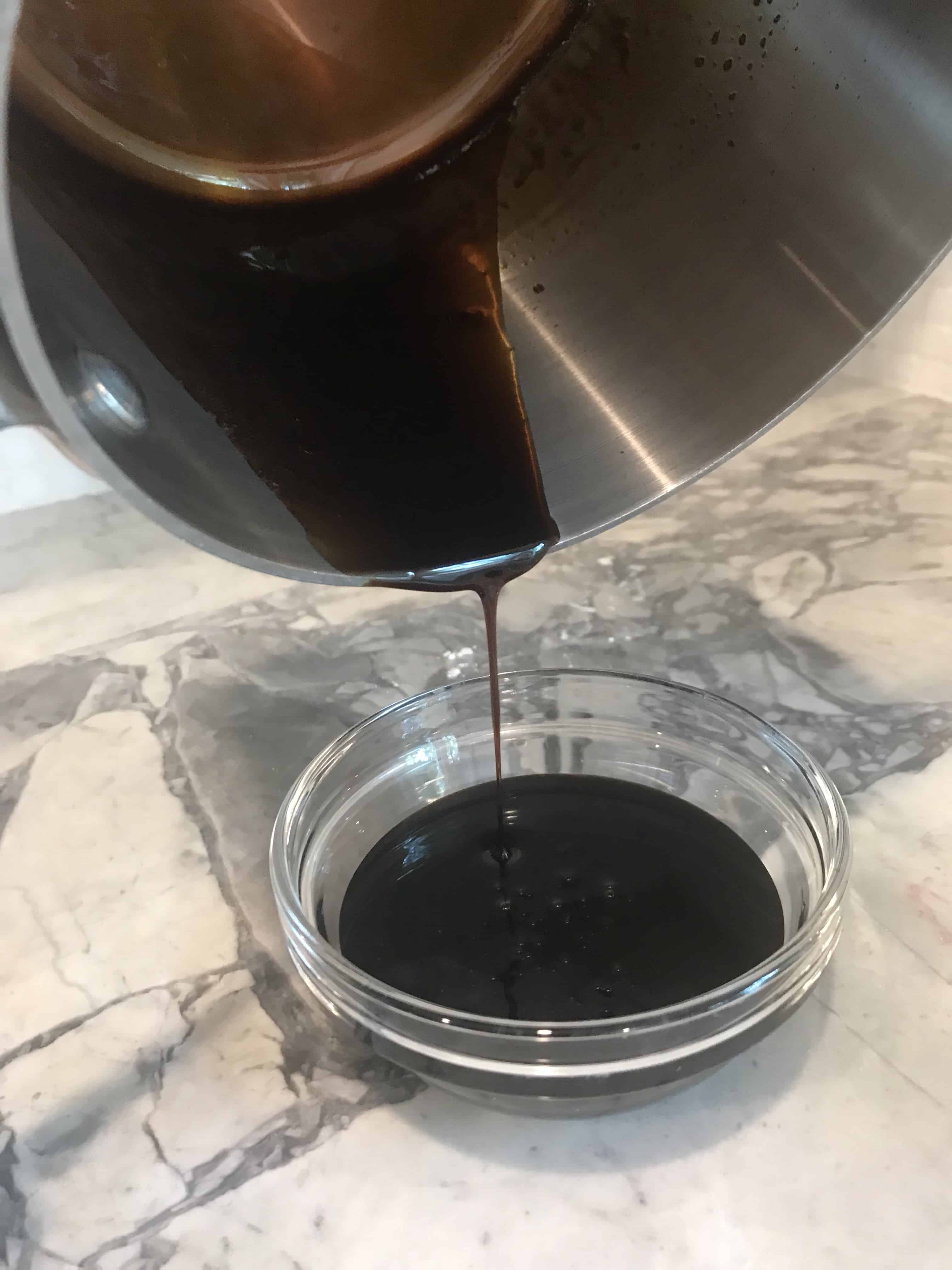 Our fool proof salmon is also excellent, should you need something to turn to for a good protein accompaniment.  See recipe below!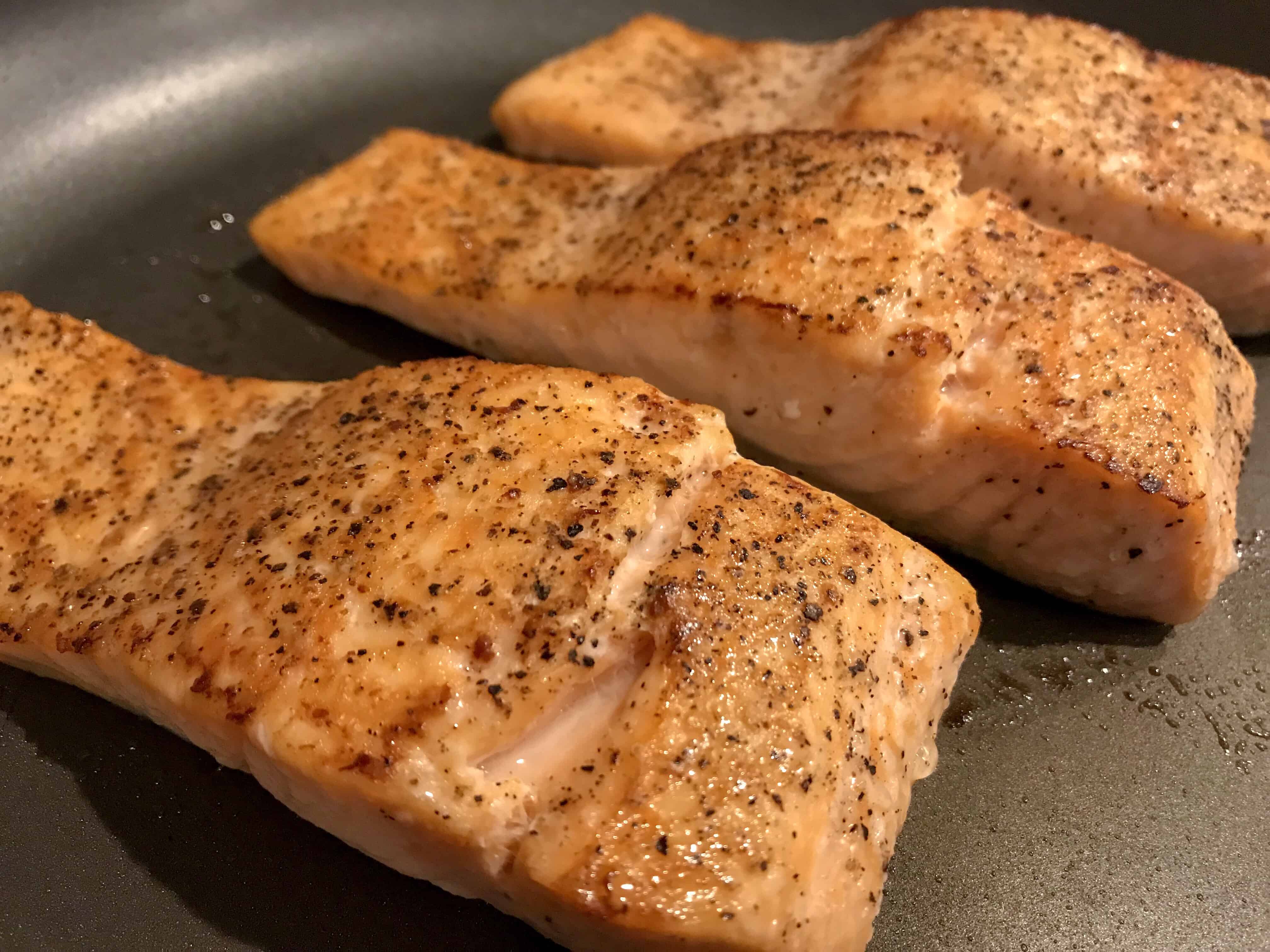 Serves: 4
Active Time: 20 minutes
Total Time:30 minutes
Ingredients:
½ cantaloupe, scooped out into balls or small chunks
6 slices of prosciutto, cut into smaller, bite-sized pieces or strips
1 ball fresh mozzarella, cut into pieces (or buy the little balls that are already a perfect size)
3 c. arugula
1 c. balsamic vinegar, high quality
4 salmon fillets
salt
pepper
Directions:
For balsamic reduction: Place 1 cup of balsamic vinegar in a sauce pan over medium-high heat.  Let vinegar boil for a minute before turning down the heat to a simmer.  Simmer for 30 minutes or until the back of the spoon is coated (you'll want to stir occasionally).  Pour into a small bowl and let cool for a few minutes (or put in the refrigerator if you're working quick like me)
Meanwhile, assemble the rest of the salad.  Salt and pepper salad.
Last 15 minutes: Preheat the oven to 375 F.  Heat a non-stick frying pan on medium-high heat until it's pretty hot (when a drop of water starts sizzling on the pan).  Place the well-salted and peppered salmon fillets face down (or skin-side up) for two minutes.  When the salmon moves freely when you shake it a little bit, flip it so it's skin side down.  Immediately place in oven for 5-7 minutes depending on its thickness.
Drizzle cooled balsamic vinegar over salad.  Serve!
Enjoy!