These easy snickerdoodles without cream of tartar come out perfectly soft and chewy with that signature cinnamon sugar crackle on top.
Aside from the faithful chocolate chip cookie, I don't know another cookies that uses only the most basic of ingredients to create a round circle of soft and chewy deliciousness. Perfect with coffee for breakfast, a sweet treat after lunch, or crumbled with your favorite ice cream, snickerdoodles are the cookie for all times of day IMHO. The cinnamon's warm notes that make the cookie something fun to make for the holidays, but its classic flavor really makes it a cookie for all seasons just like the CCC.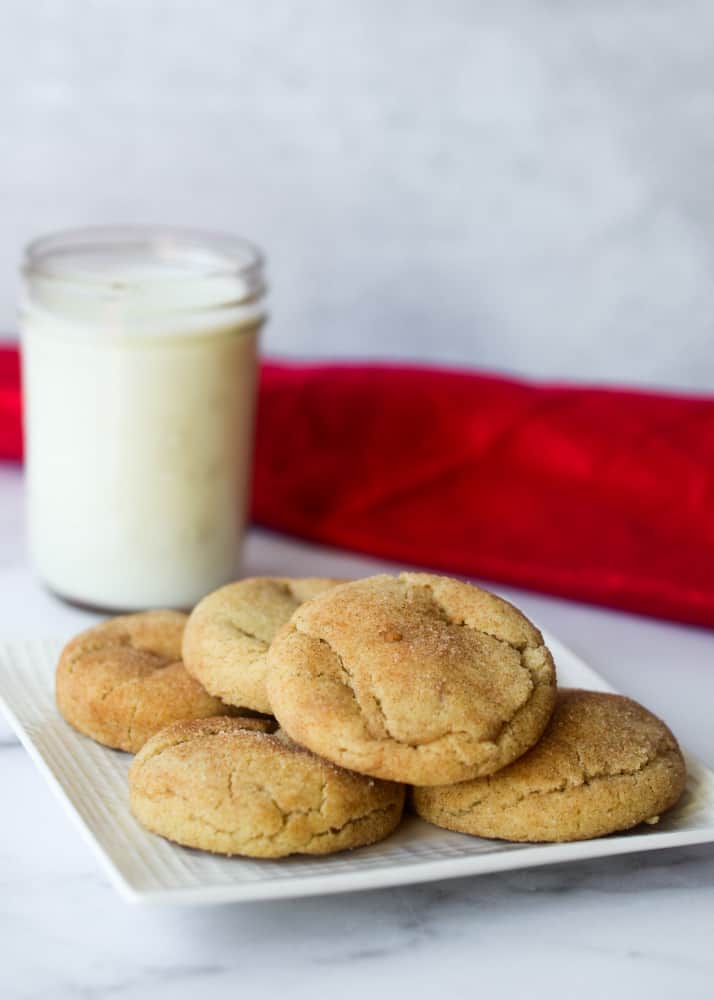 Ingredients You'll Need
If you're a snickerdoodle lover, you'll notice there's one ingredient conspicuously absent: cream of tartar. LOTS more on that below, but the bottom line is you don't need it. Here's what you will need though:
all-purpose flour
baking powder
baking soda
ground cinnamon
salt
unsalted butter
granulated sugar
eggs
pure vanilla extract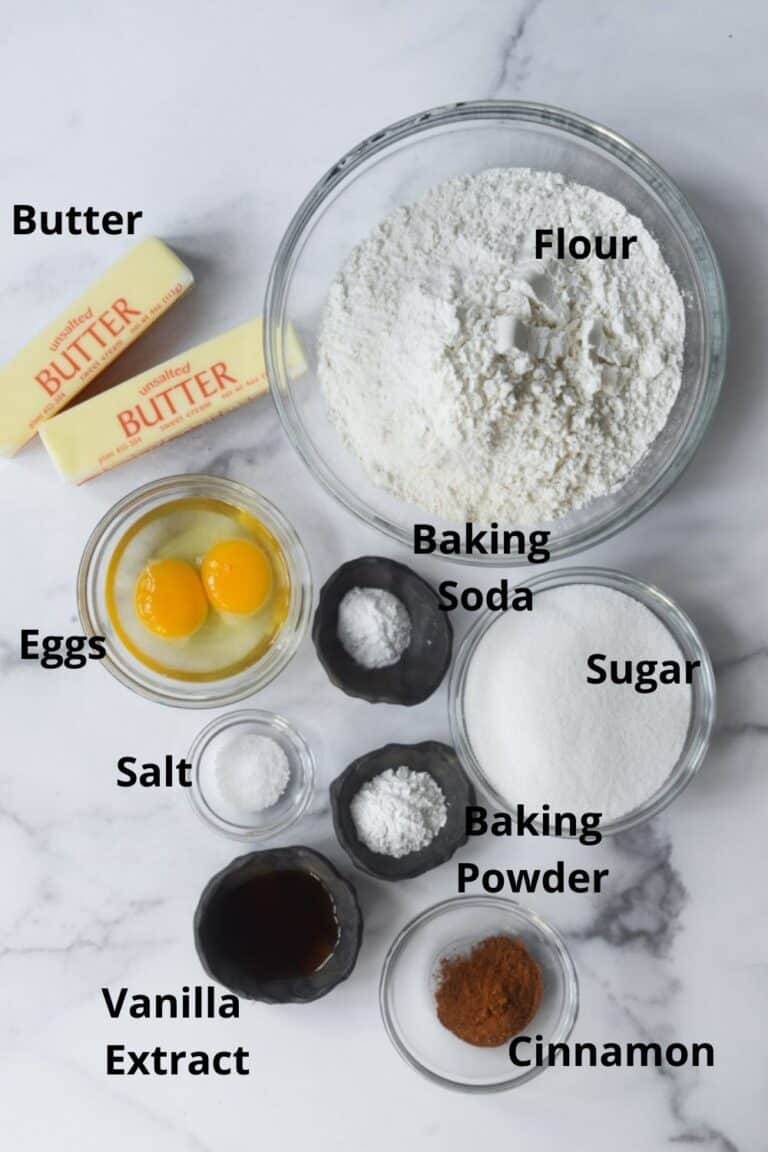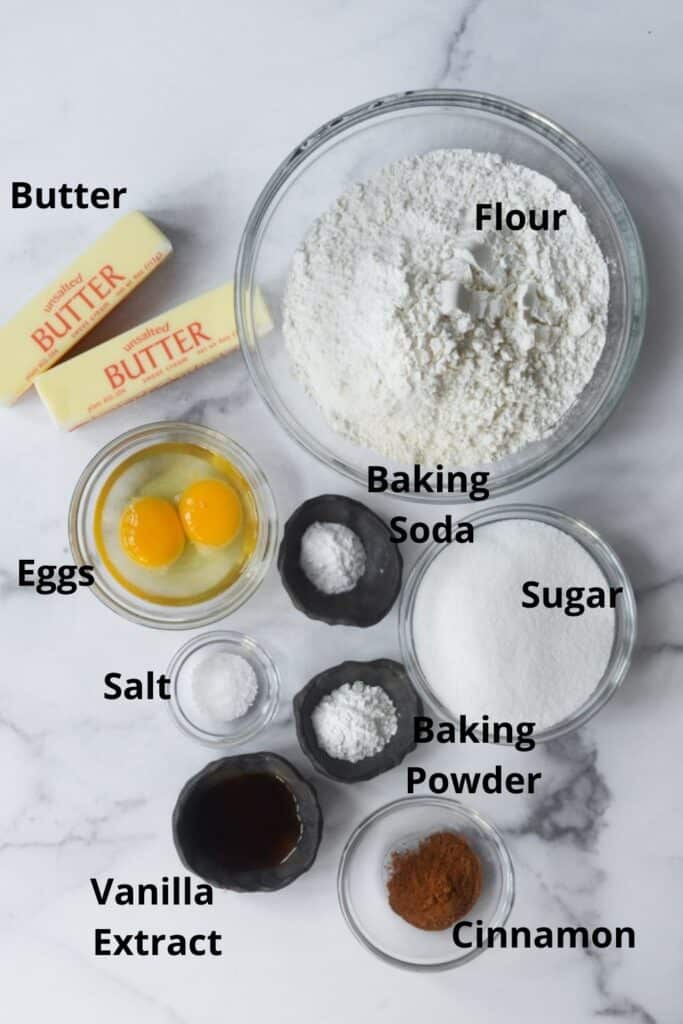 What is Cream of Tartar and Why Not Use It?
Despite its name, cream of tartar is not creamy nor is it associated with the white sauce some people dip their fish into. It's actually potassium hydrogen tartrate, which is a natural byproduct from the wine-making process. It's acidic, so it interacts with the baking soda to be a leavening agent in many baked goods. It's also used as a stabilizer in egg whites for merengue, for example.
There's a couple of different reasons some people would prefer to leave cream of tartar out of their baked goods when possible:
First, cream of tartar is not something I necessarily always keep stocked. Sure it's an ingredient in the spice aisle of every grocery store, but I use it so infrequently that one time I realized my cream of tartar expired 8 years back. I think I was trying to make homemade play dough for the kids.
Second, cream of tartar sometimes can have a tinny, metallic taste to it like you're eating the bumper of your car. If that's not enough to use it infrequently, I don't know what is. I'm not sure why this is most noticeable to me in snickerdoodles, but I don't taste this metallic taste in some other ways I use cream of tartar like in these ghost merengues.
The Ultimate Taste Test - Snickerdoodles Without Cream of Tartar or With?
Using a cream of tartar substitution (details below in the next section), DOES NOT mean your cookies will be flat or tasteless. In fact, take a look at the picture below.
The first batch I used cream of tartar and the second (this recipe) uses baking powder instead. The cookies will have that beautiful rise to them that makes the snickerdoodles soft and chewy, and they still have that signature cinnamon sugar crackle on top. The taste and texture remain unchanged.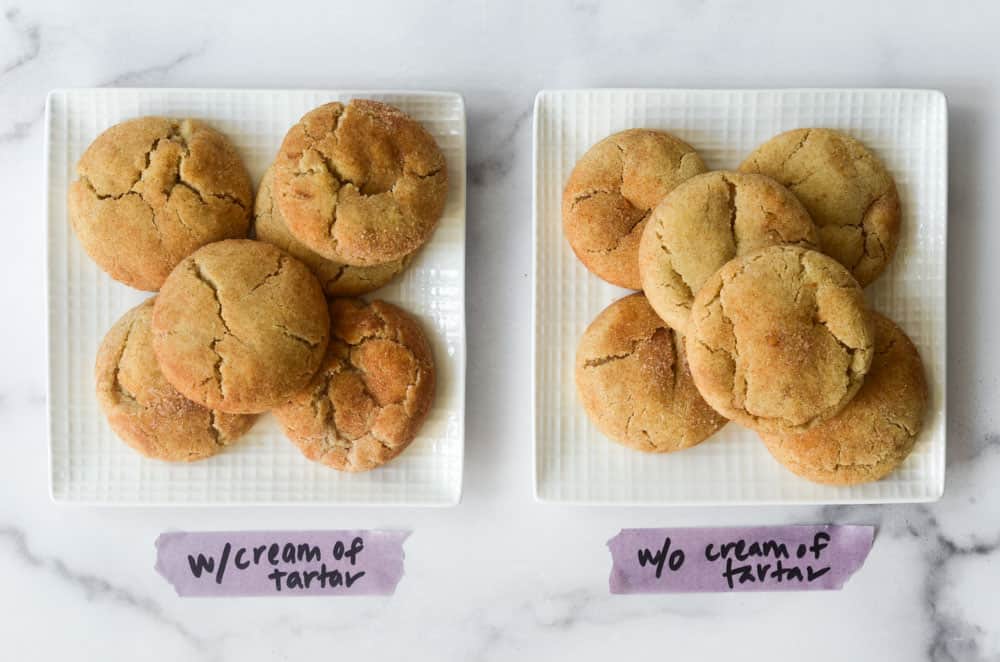 Cream of Tartar Substitutes
There are a few cream of tartar replacements, and I've used the first substitution in these snickerdoodle cookies. You can use any of the following replacements, but some substitutions work best depending on what you're making:
Baking powder -- This is exactly what I've done in this recipe. Because there's already baking soda in the recipe, I have added baking powder. Baking powder is actually just baking soda + cream of tartar combined. This is a wonderful substitution because it doesn't mess with the texture and cuts down on the metallic taste so many experience with using cream of tartar. There's a whole lot to cover about aluminum-free baking powder versus aluminum baking powder, so if you taste the metallic flavor, you should definitely read more.
Lemon juice - Lemon juice is great to use instead of cream of tartar to whip egg whites to stiff peaks. The acid is what stabilizes the bubbles in the egg whites to give them the firm structure they need to become stiff.
White Vinegar -- Similar to lemon juice, white vinegar is also a great substitute when whipping up egg whites for merengues thanks to its high acidity level.
Buttermilk -- Buttermilk is best in baked goods -- and you have to take liquid out of the recipe in other ways since buttermilk is obviously very liquidy compared to some substitutions. It is recommended for each ¼ teaspoon of cream of tartar in the recipe, you should take out a ½ cup of liquid from the recipe and replace it with ½ cup of buttermilk.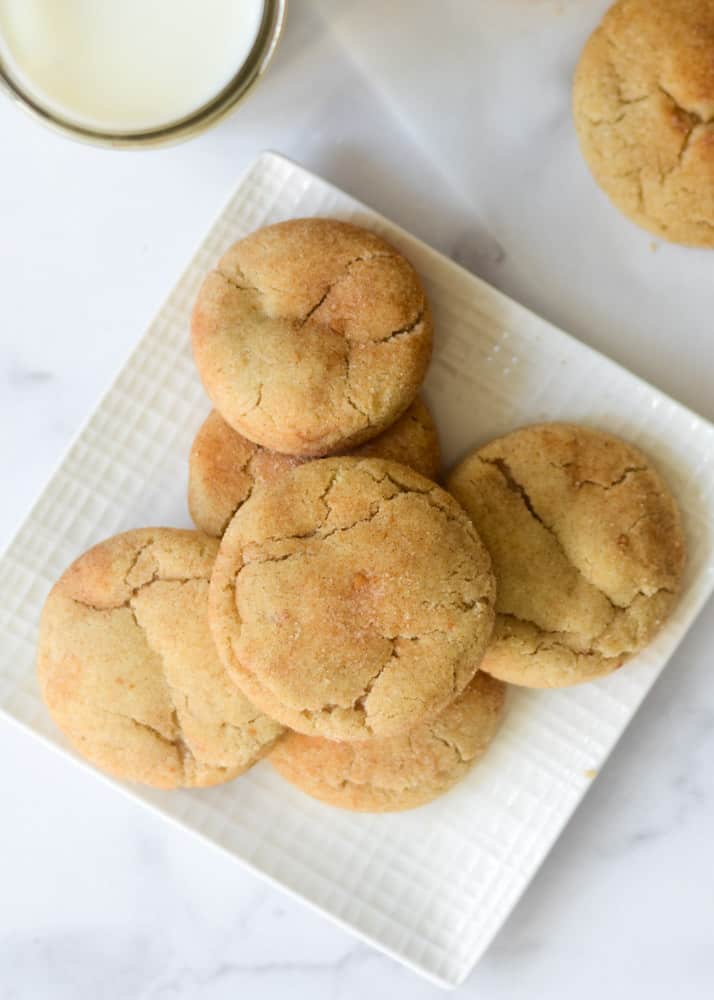 How to Make Snickerdoodles Without Cream of Tartar
Easy as 1-2-3, you can have these cookies made and in your mouth in under 30 minutes.
Step 1: Mix your dry ingredients together.
In a medium-sized bowl, combine your flour, baking powder, baking soda, salt, and cinnamon with a whisk. Set aside because you won't need this right away.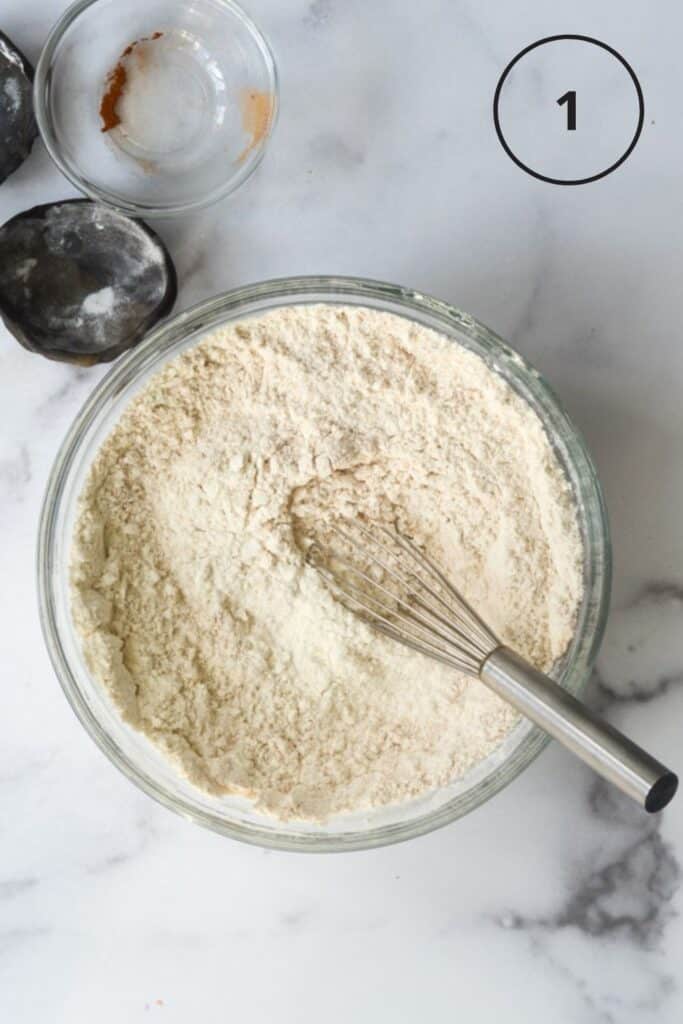 Step 2: Cream butter and sugar together.
You want to really spend a couple minutes creaming your butter (at room temperature) with your granulated sugar until it's light and fluffy. This will help the cookies be soft and chewy.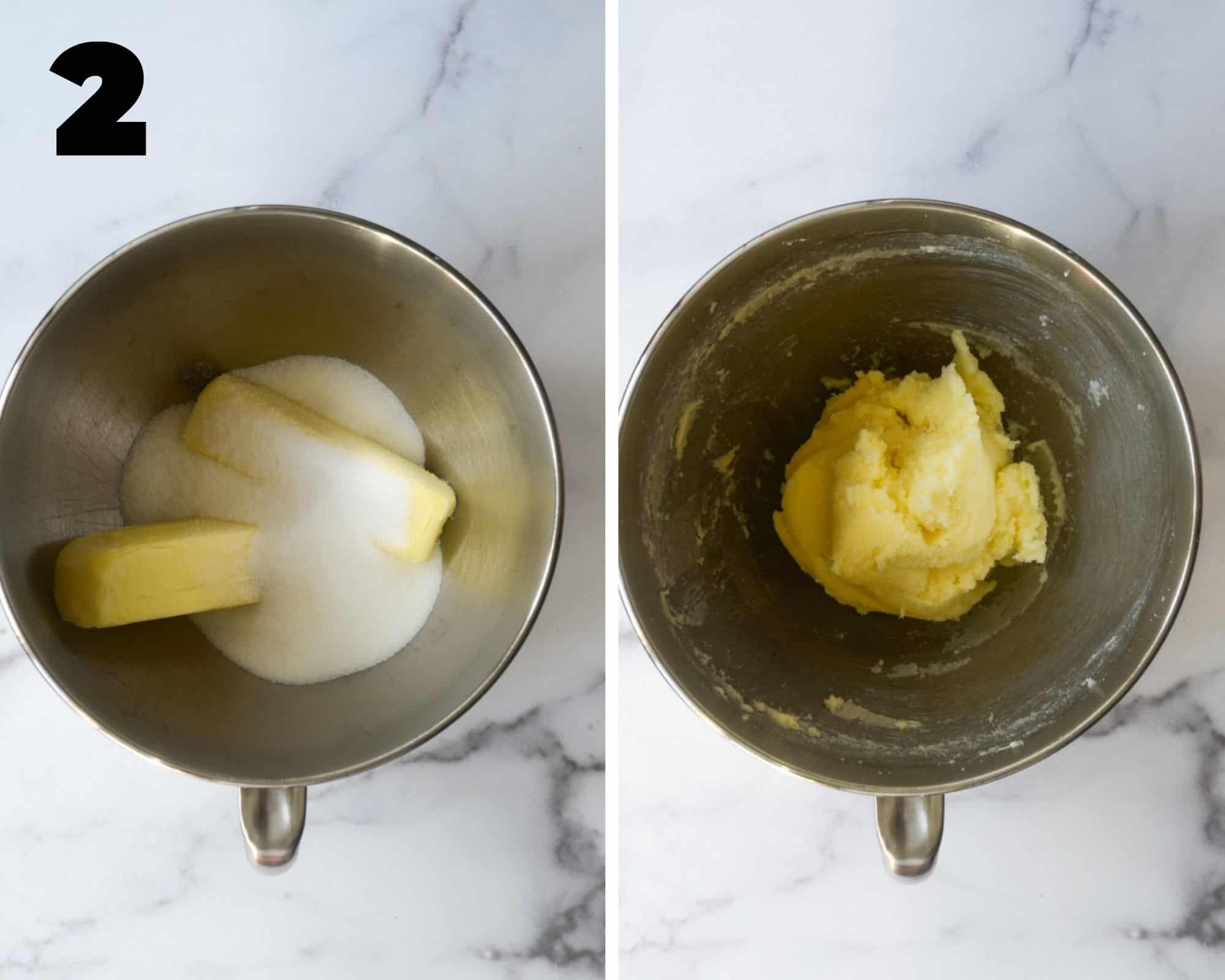 Step 3: Add egg + egg yolk and vanilla extract.
Mix in the egg and egg yolk until just combined. The batter will still be pretty loose at this point. Be sure to scrape the sides and bottom of the bowl to make sure everything is well combined.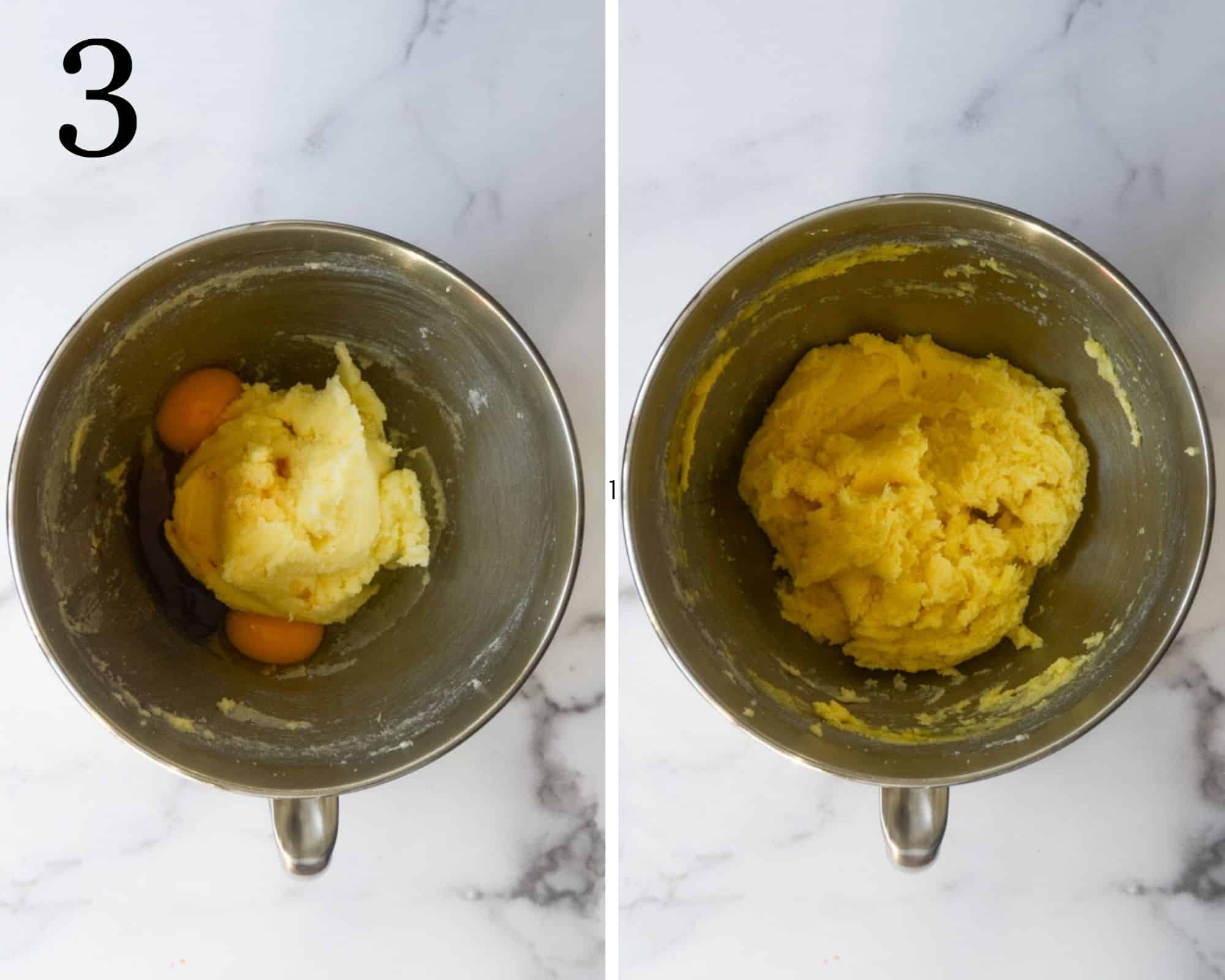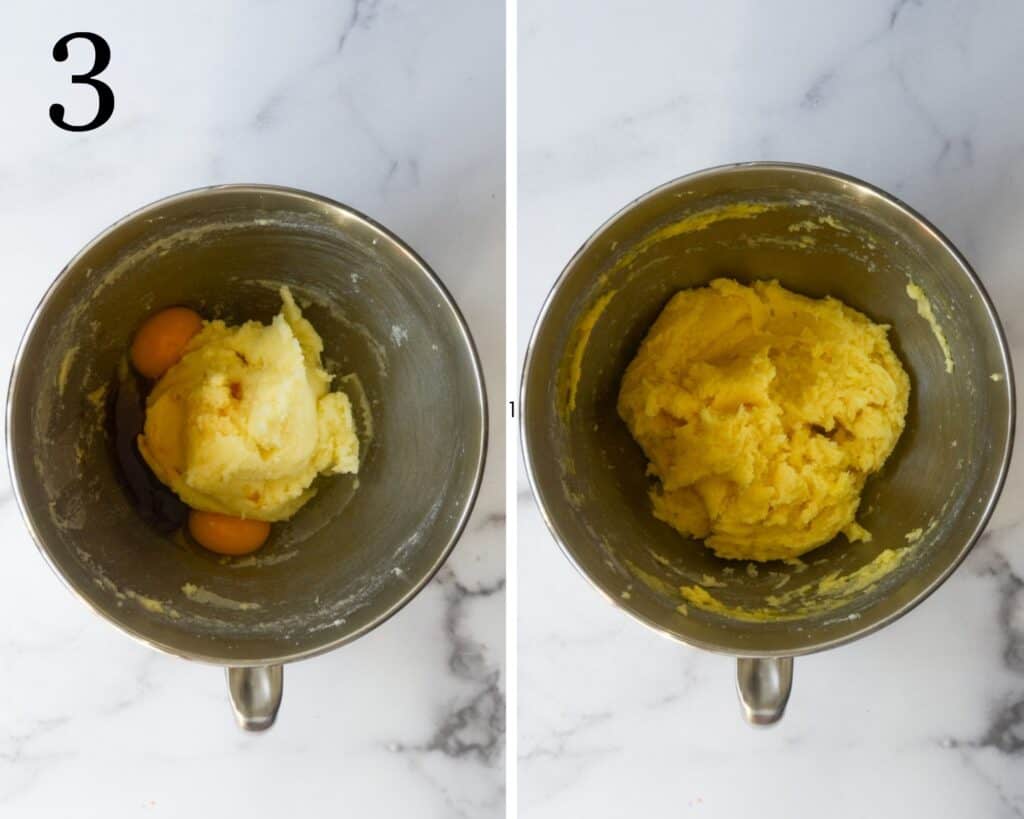 Step 4: Add flour in slowly, form balls, and roll.
With the mixer on low, add the flour mixture in small batches until just combined. Don't over mix and scrape the sides of the bowl if necessary. The batter will be pretty thick. That's okay!
Using a cookie scoop to give you an even amount of dough each time, roll the dough around in your palm until you have a nice round ball. Roll in cinnamon and sugar mixture and place on a baking sheet two inches apart from one another.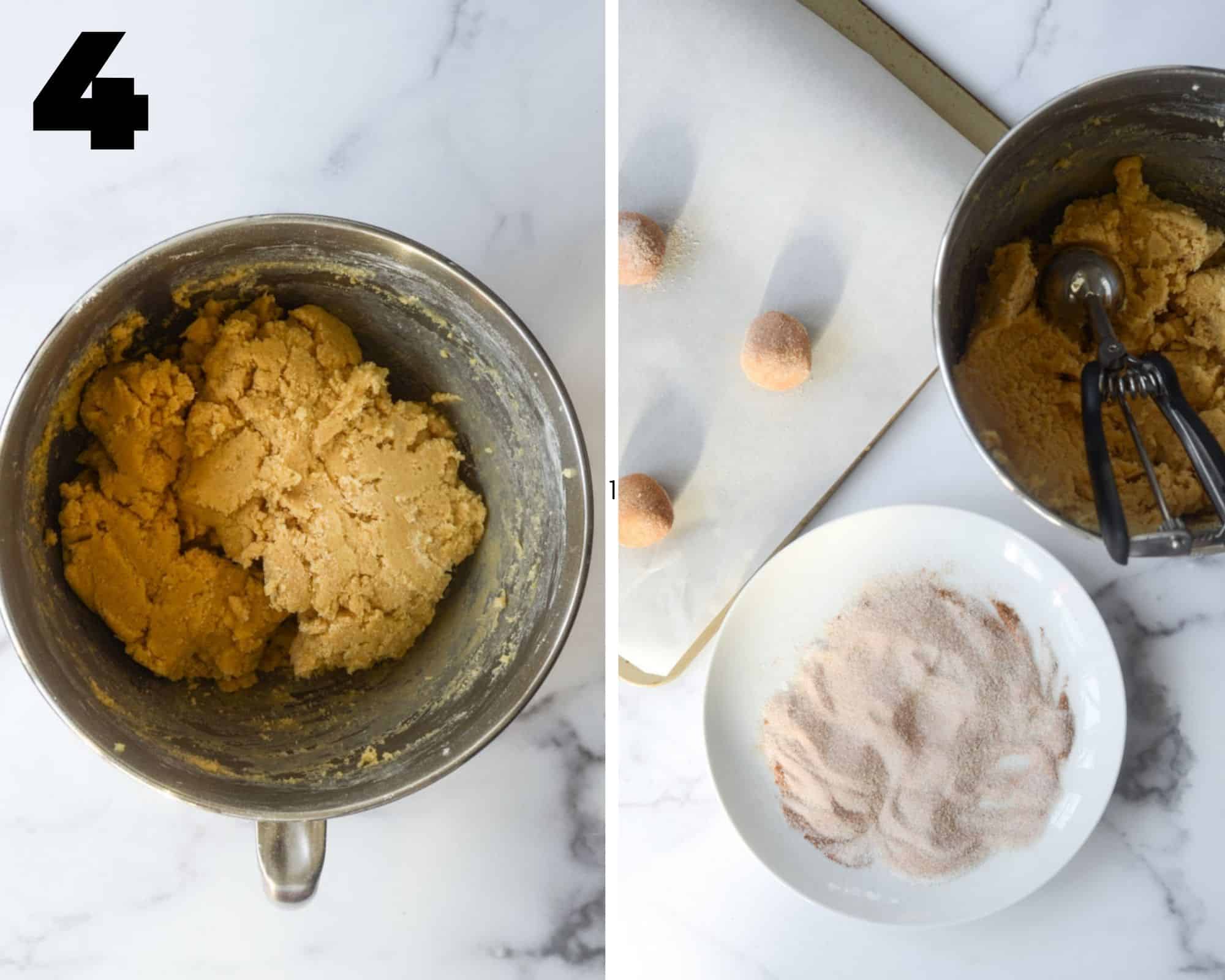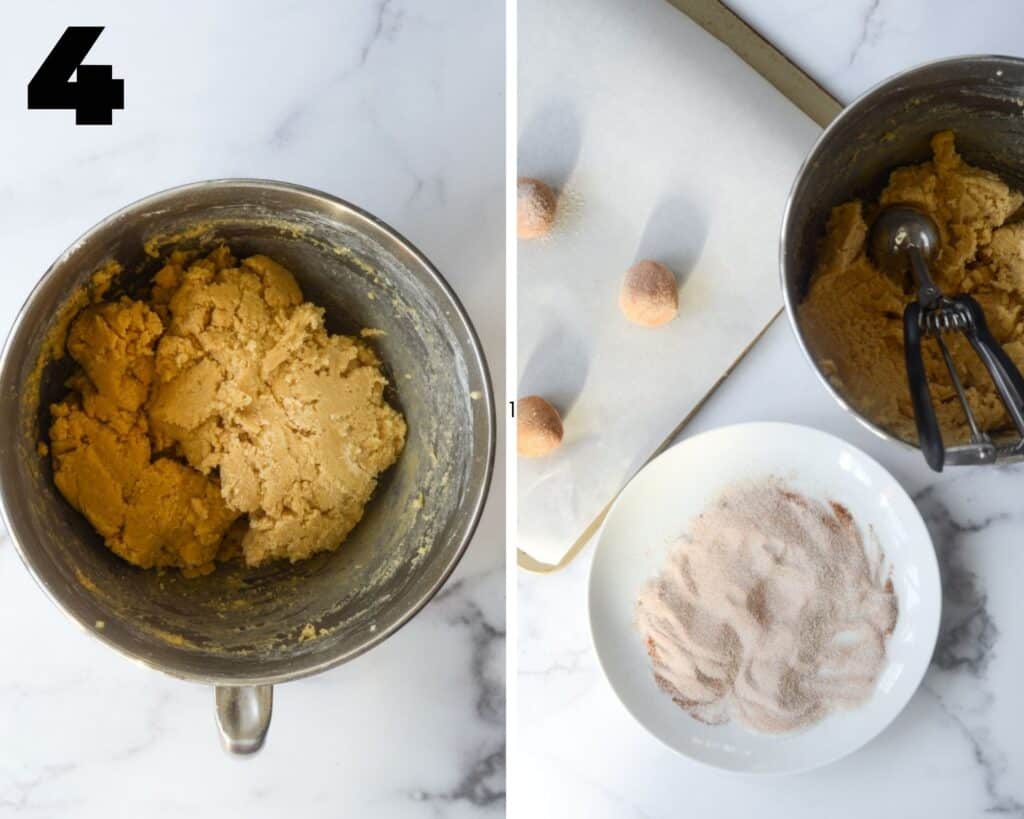 Step 5: Bake, Baby, Bake
Bake in a 375˚F oven for 9-10 minutes. My husband and I argue about whether 9 minutes (my vote) or 10 minutes (his) is most appropriate. I prefer a slightly under baked cookie personally.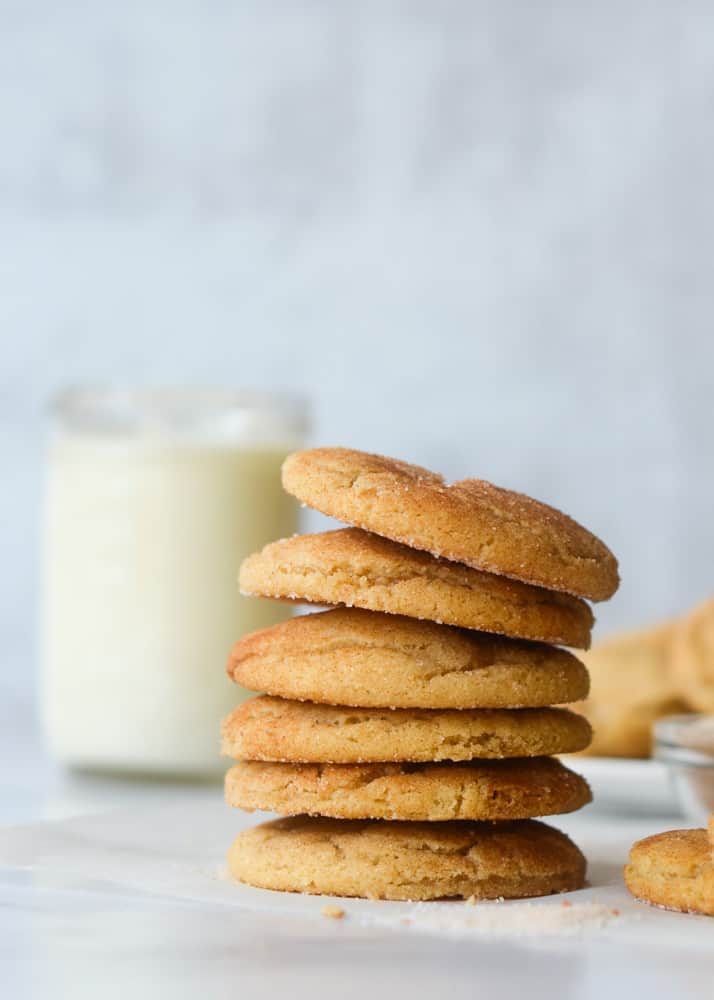 More Easy Cookies For You!
Happy Snickerdoodling!
xox,
kathryn
As always, if you make anything from the blog, be sure to let me know! I love hearing from you in the comments on this post below or find Worn Slap Out on Facebook, Instagram, or Pinterest!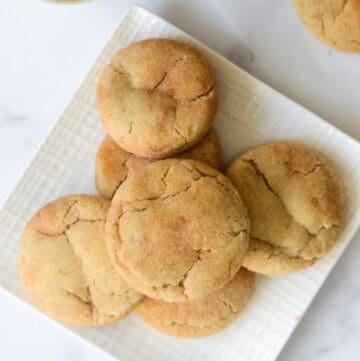 Snickerdoodle Cookies Without Cream of Tartar
These easy snickerdoodles without cream of tartar come out perfectly soft and chewy with that signature cinnamon sugar crackle on top.
Print
Pin
Rate
Ingredients
For the dough:
3

cups

all-purpose flour

2

teaspoons

baking powder

1

teaspoon

baking soda

1 ½

teaspoons

ground cinnamon

½

teaspoon

salt

1

cup

unsalted butter, (2 sticks) softened to room temperature

1 ⅓

cup

granulated sugar

1

large egg + 1 large egg yolk

at room temperature

2

teaspoons

pure vanilla extract
For cinnamon sugar topping:
⅓

cup

granulated sugar

2

teaspoons

ground cinnamon
Instructions
Preheat oven to 375˚F adn line two baking sheets with parchment paper. Set asdie.

In a small bowl, whisk together flour, baking powder, baking soda, cinnamon, and salt. Set aside.

In a bowl of a stand mixer or using a hand-held mixer, cream butter and sugar together until light and fluffy, about 2-3 minutes. Add in egg and egg yolk and vanilla extract and mix until just combined. Scrape the side of the bowl and mix again quickly if needed. With mixer on low, gently add in flour mixture little by little. Dough will be thick.

On a plate, combine the cinnamon and sugar topping with your fingers. Using a cookie scoop to help make even amounts, form a 1 ½" ball of dough with your palms. Roll in the cinnamon sugar mixture. Place on cookie sheet 2 inches apart. Bake for 9-10 minutes.
Notes
STORING: These cookies hold up really well for 2-3 days. Store in an airtight container at room temperature. 
FREEZING: You can also freeze these cookies. Wrap them tightly or seal them in freezer-safe plastic bag. Cookies can be frozen for up to 3 months.