This fast and fresh basil vinaigrette is gooooooood and so versatile. Throw this zesty, fresh vinaigrette with some cantaloupe and watermelon skewers, vegetables, or pasta, and it won't disappoint. It'll be your official vinaigrette of summertime.
By now you recognize a theme, right? Particularly in the summer -- I love throwing fresh, healthy, whole ingredients into a food processor and making a beautiful vinaigrette or pesto that doesn't require any fuss. This vinaigrette is so simple but I promise will be such a versatile accompaniment, you'll want to throw it with everything.
There are only a few basic ingredients in this fast and fresh basil vinaigrette, most of which you probably have in your pantry right now: basil, olive oil, red wine vinegar, shallot, garlic, lemon juice, red pepper flakes, salt and pepper.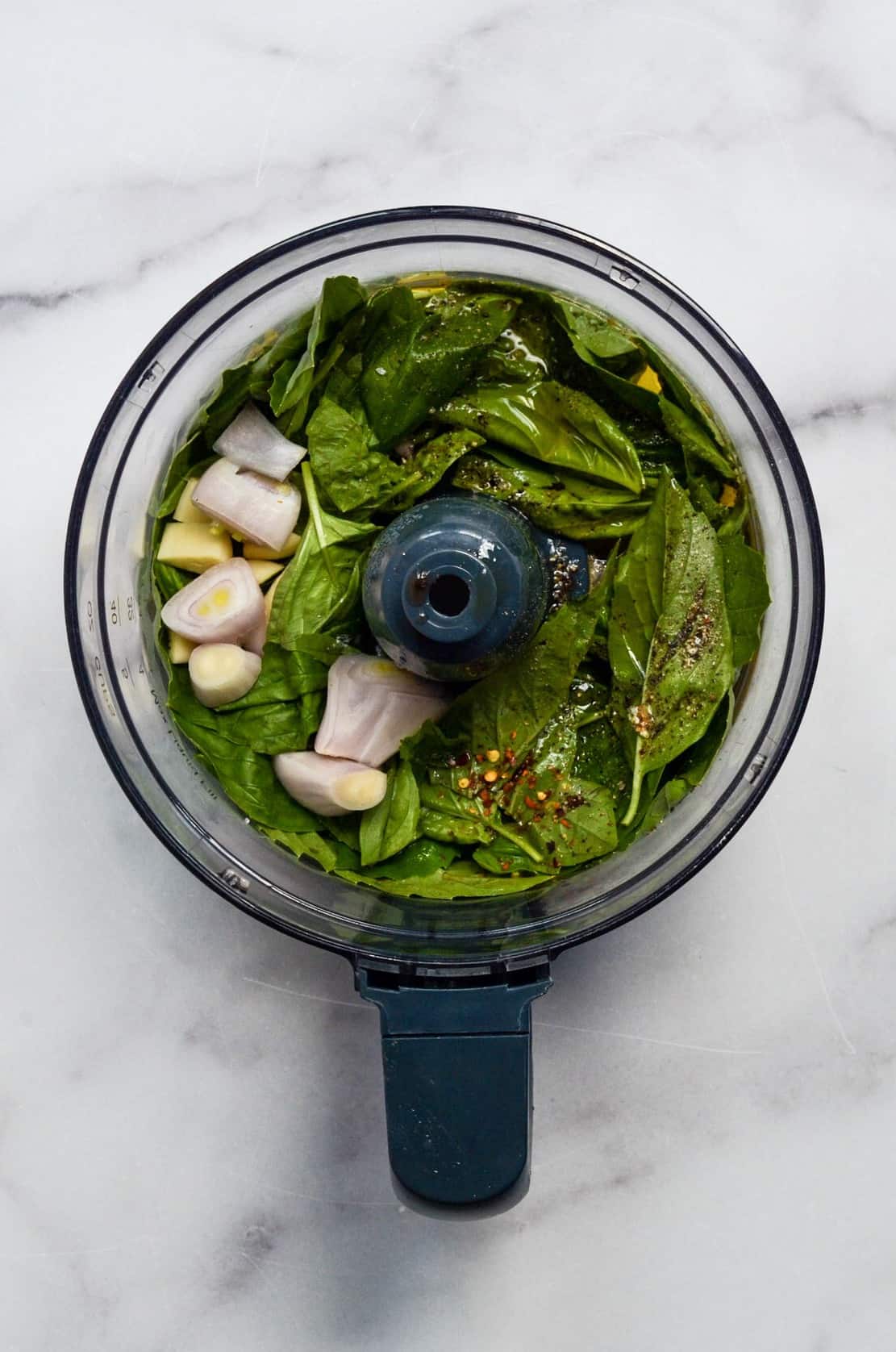 What can I do with my basil vinaigrette?
There are a million things to do with it, including:
Toss it with a summer orzo, tomatoes (raw or roasted), corn, red pepper, and a protein of choice (or none at all) combo
Drizzle over these cantaloupe, prosciutto and mozzarella skewers (see picture below)
Use it as a finishing sauce for pizzas, pastas, eggs, vegetables, or meats
Toss with a green salad
Drizzle over a heirloom tomato and mozzarella salad (droooool)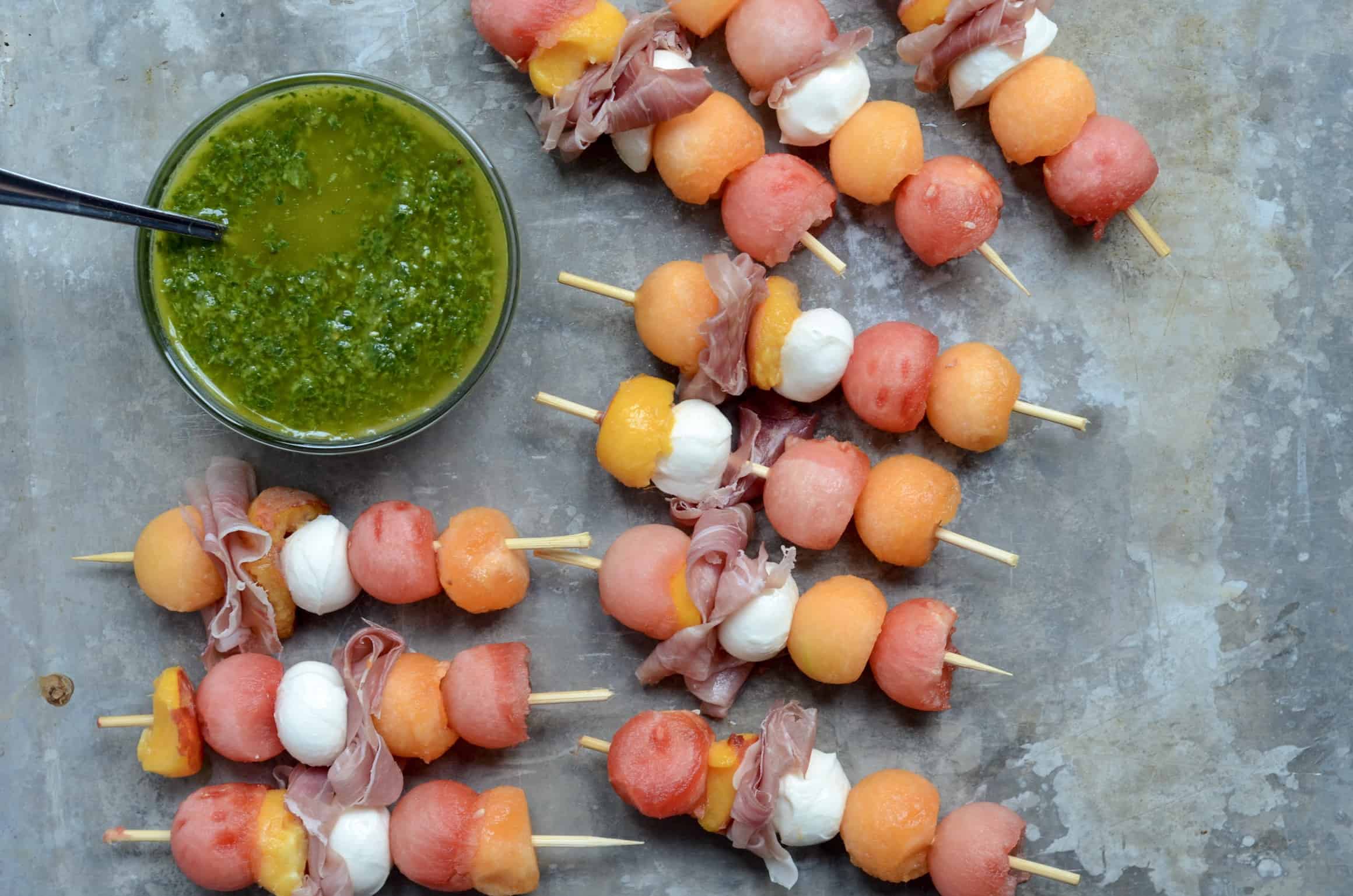 Clearly my food processor is life. If you're in the market for one, this is the one I highly recommend because it's the one I own.
Other summer pesto-type things I make in a food processor: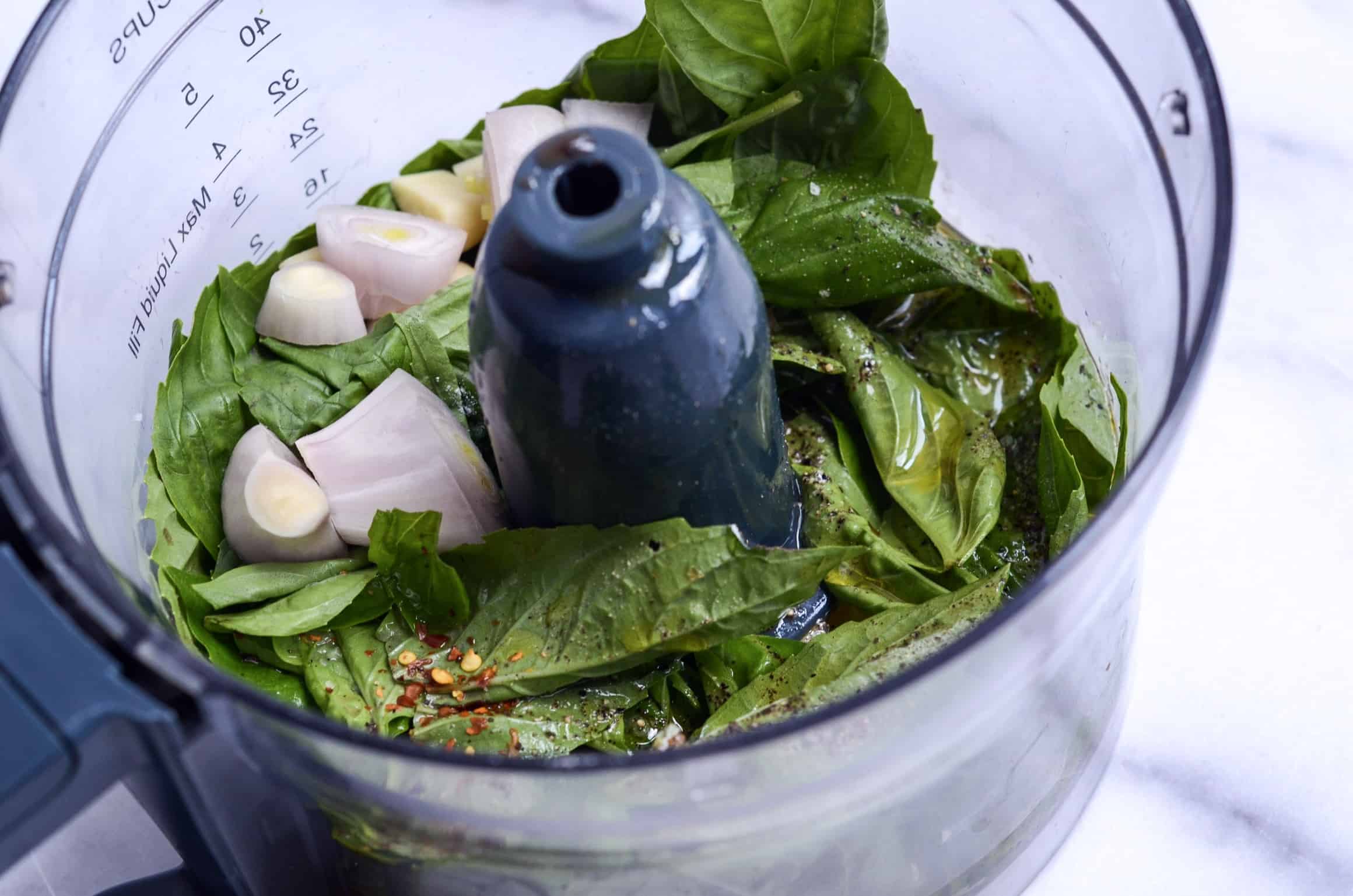 It's seriously so good.
I hope y'all enjoy!
xox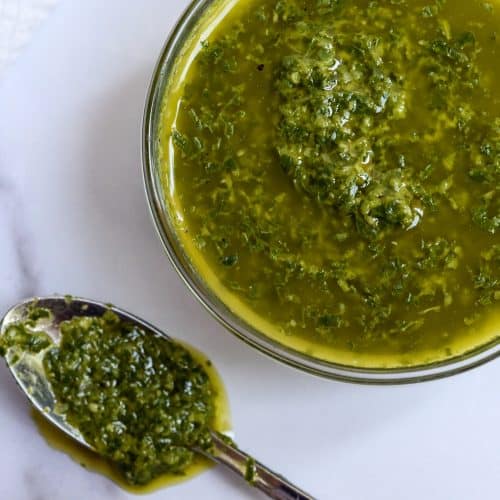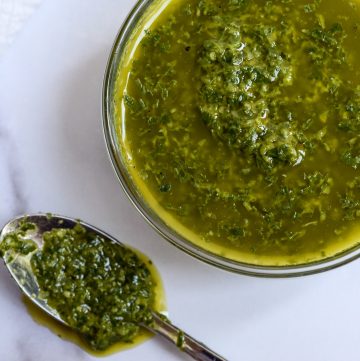 Ingredients
2

cups

basil leaves

tightly packed

½

cup

olive oil

2

tablespoon

shallots,

roughly chopped

1

clove

garlic

3

teaspoon

fresh lemon juice

2

tablespoon

red wine vinegar

¼

tsp

red pepper flakes

1

tsp

salt

¼

tsp

pepper
Instructions
Combine all ingredients into a food processor. Process on high for 60 seconds or until very well combined.

That's it. You're done. Toss it on some pasta, fish, vegetables, as a drizzle for watermelon and cantaloupe skewers...it's that easy!