I always get annoyed when I'm trying out someone else's recipe and it calls for weird ingredients I know I'll never use again. (No, I don't think Whole Food carries zucchini blossoms on the regular and I have no clue what marmite is.) It's fun when you have an idea for a meal based on what you have in the refrigerator and can just charge ahead and handle your business. It's taken me awhile to get to this point, but our grocery bills aren't a million dollars now because I am better at ad-libbing and purchasing only what's essential. This meal required I buy absolutely nothing. We have the hoisin, soy sauce, and sesame oil for when we cook stir frys and other Asian-inspired meals (which are basically the staple of these types of recipes, so they're ingredients that you will find yourself using again if you don't already have them in your fridge). Total win.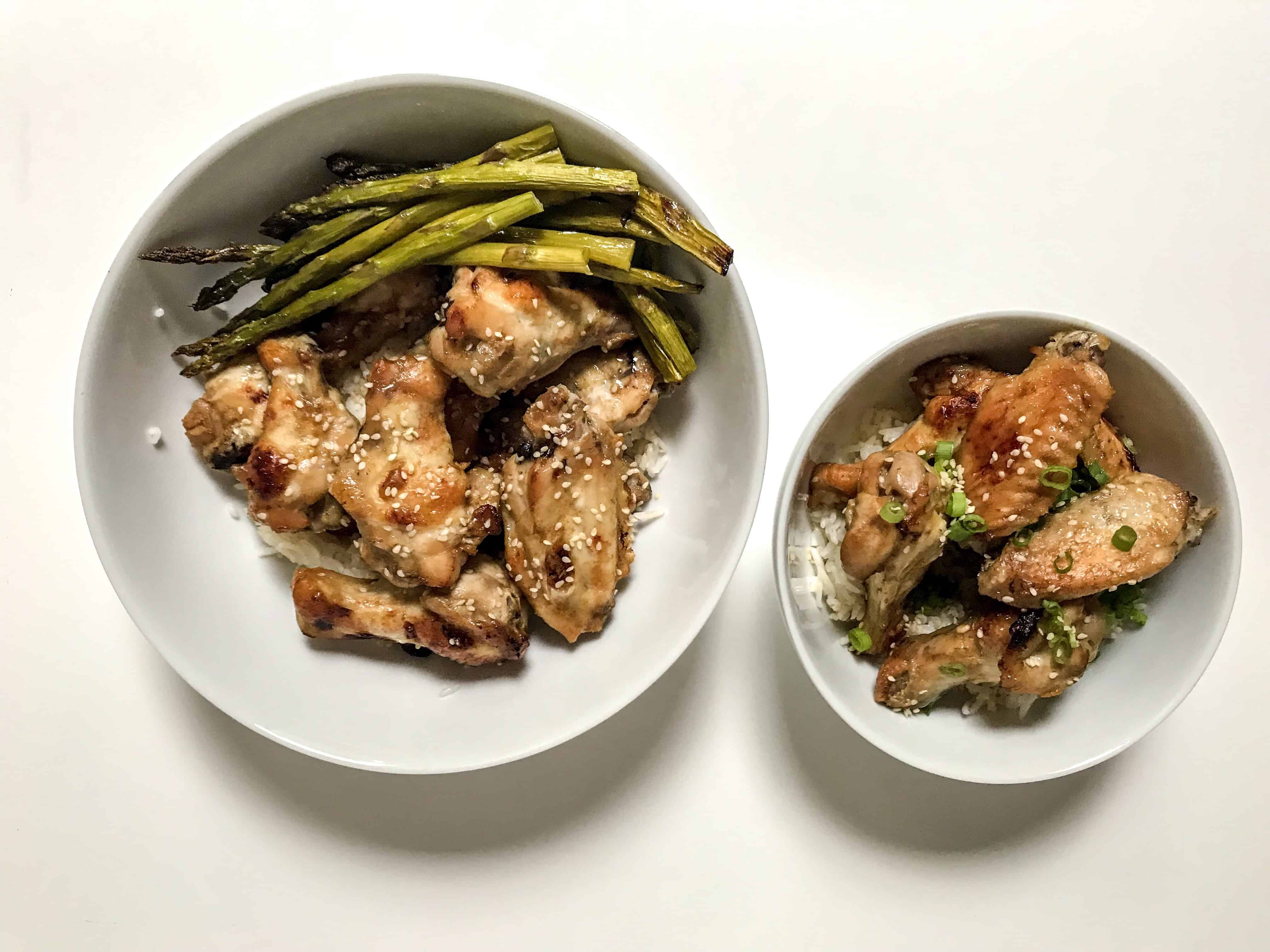 I also love fast, simple dinners that require very little energy because…toddlers. And while I'm on the topic of things I love, I also love when my kids will eat the exact food we are eating. We end up giving them a deconstructed version of what we eat many days, and very rarely do we say, "Screw it!" and give them something totally different for fear of setting a bad precedent. John and I don't want to eat macaroni and cheese and meatballs every meal, so there's a compromise on both ends. If you've met my children, you'd know they are expert negotiators. Put B and C in a room with a criminal, shine a bright light on them and they'll negotiate an agreement to have the criminal narc on 5 other friends in return for a lighter sentence in 5 minutes or less. They'll negotiate when it's pajama time, when it's time to brush teeth, how many books we can read before bed, how many bites of vegetables before they can get a brownie (aka "dessert"). You name it. All this to say that they both love these chicken wings. In. their. intended. state.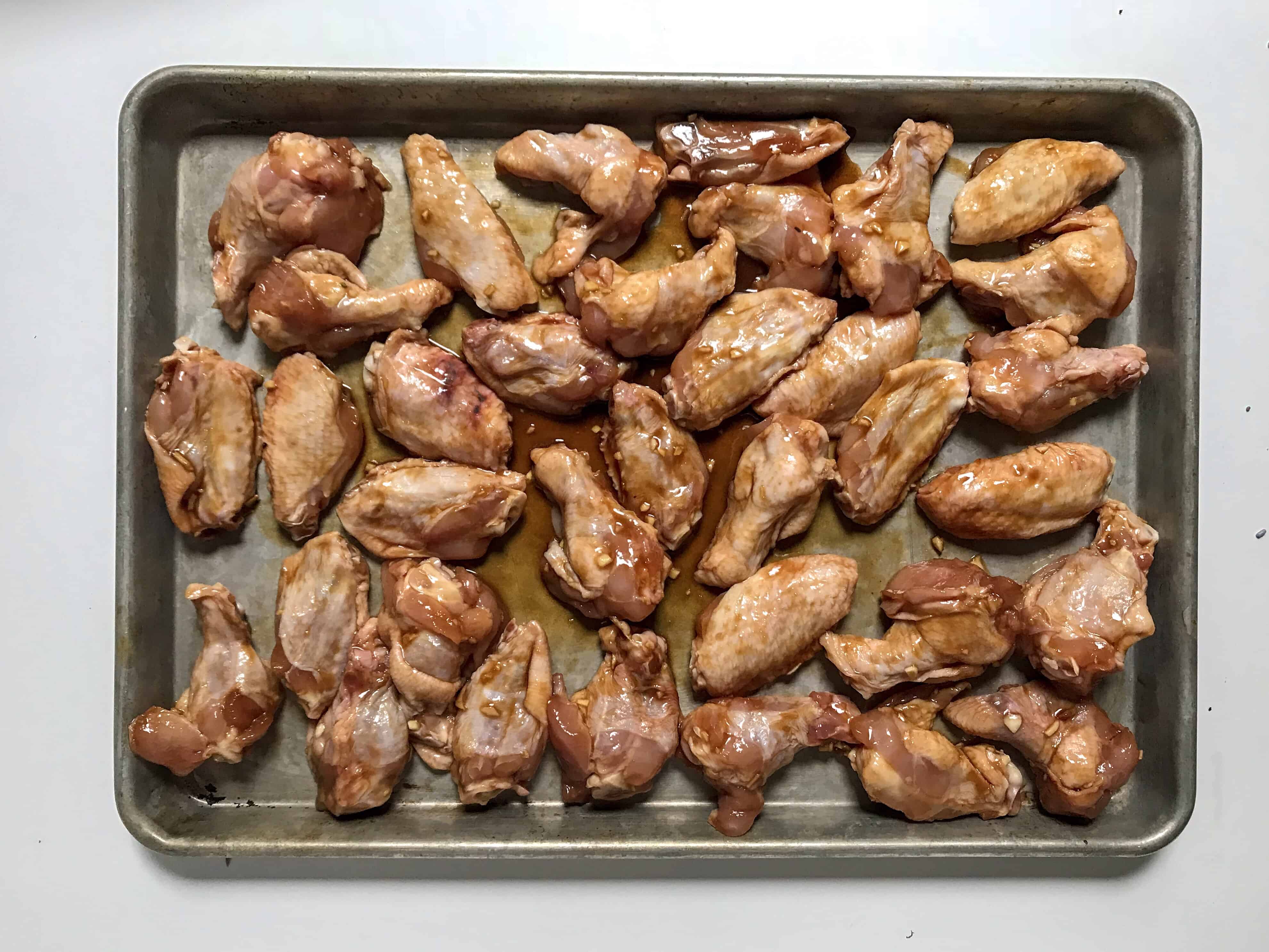 These sticky wings are really delicious, with all of the Asian flavors you'd expect with a hint of sweetness from the honey. Wings are cheap, and you don't need to keep them in the marinade for hours in advance…because, again, toddlers. Just toss the chicken wings in a bowl with the sauce, stick on a sheet pan, bake, and voila.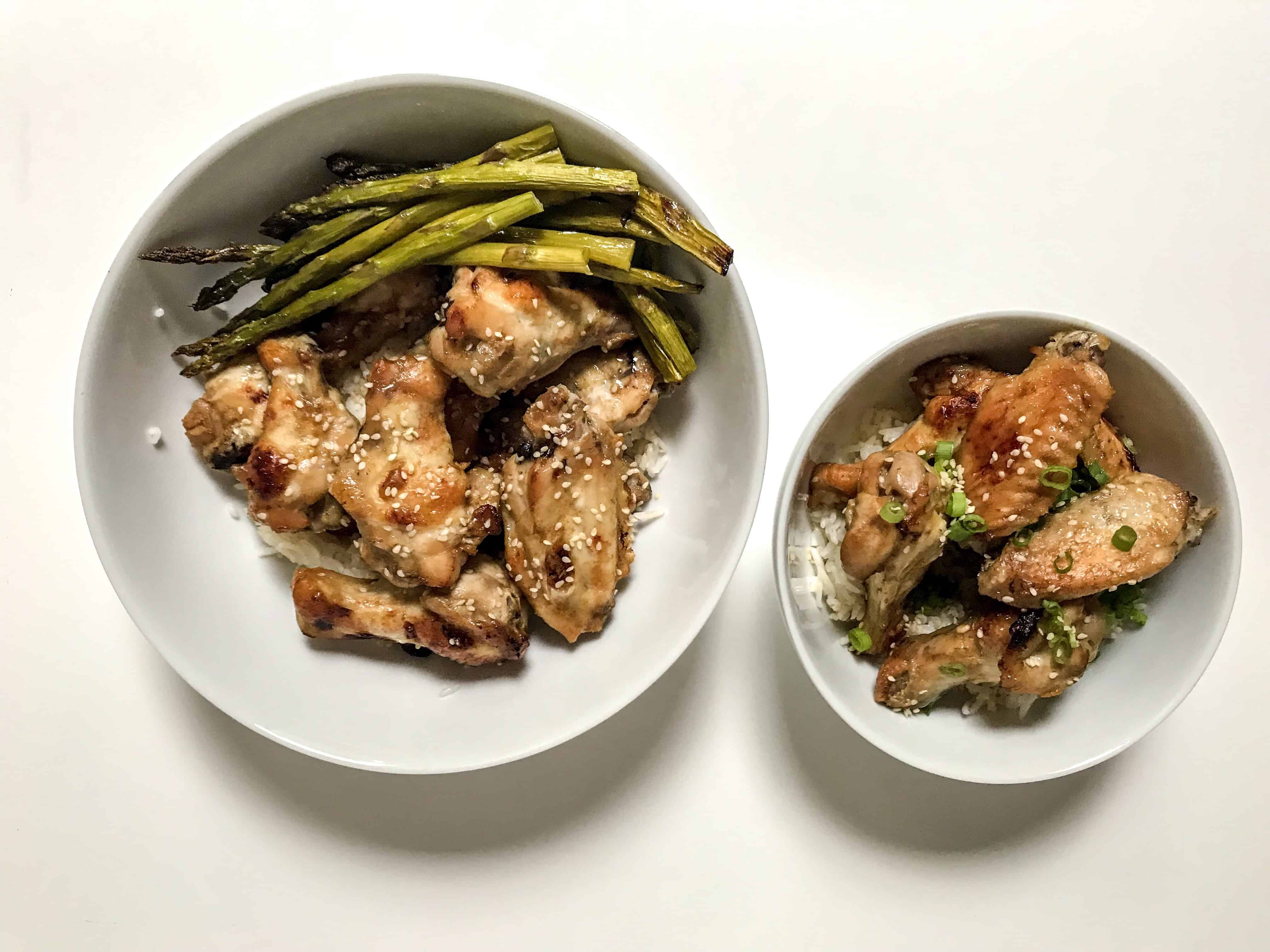 You'll notice the "his and hers" size portions as well as the lack of scallions in John's bowl. He doesn't know what he's missing.
I like to broil the wings to get the skin a little more brown and crispier. I do this for the last 2 or 3 minutes. I served this with a side of asparagus and some white rice. I garnished with some green onions because why the hell not?!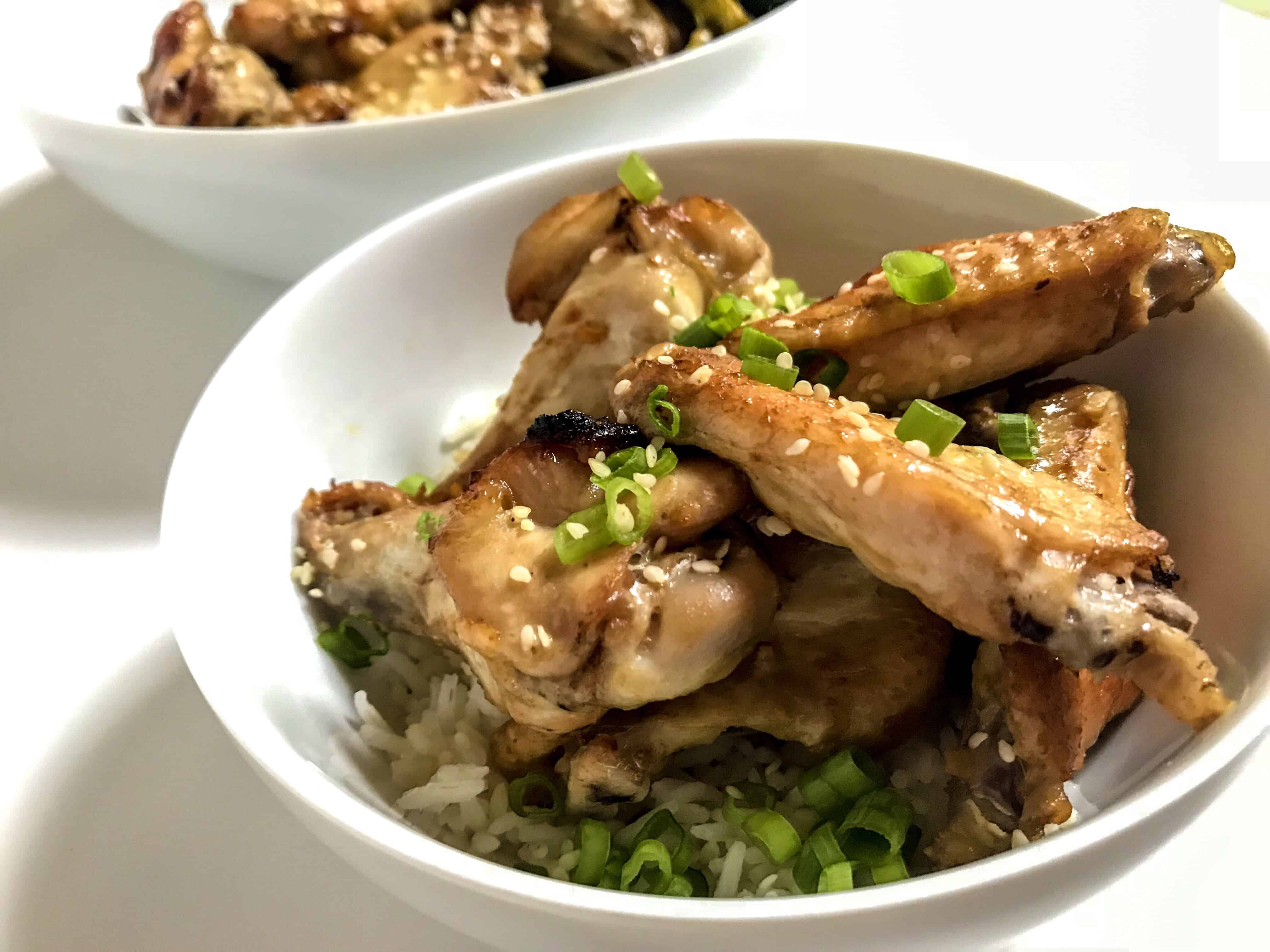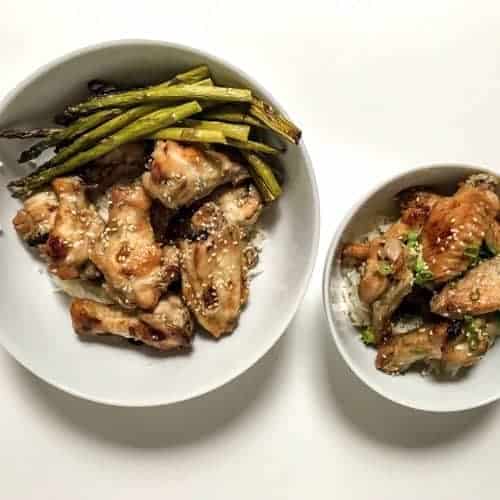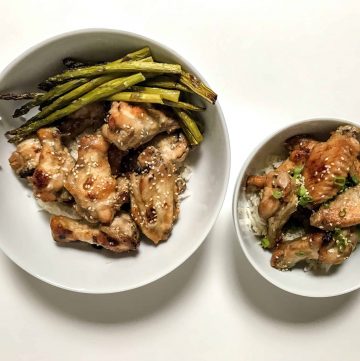 Sticky Sesame Wings
These sticky sesame wings are great for a weeknight dinner -- and a meal the whole family will love.
Print
Pin
Rate
Ingredients
3-3 ½

pounds

chicken wings

1

large garlic clove

minced

1

teaspoon

salt

2

tablespoons

soy sauce

2 ½

tablespoons

hoisin sauce

1

tablespoon

honey

1

teaspoon

sesame oil

1 ½

tablespoons

sesame seeds

lightly toasted (if possible, but regular ones do the trick, too)

1

scallion

finely chopped (if desired for garnish)
Instructions
Heat oven to 425°Line a large shallow baking pan with foil.

Stir wings together with garlic, salt, soy, hoisin, honey, and sesame oil until coated. Spread wings and any sauce that fell to the bottom of the bowl out on the prepared baking pan in one layer.

Roast, turning over once, until cooked through, about 35 minutes.  I like to put them under the broiler for the last 2 or 3 minutes to get the skin nice and crispy.

Transfer wings to a large serving bowl and toss with sesame seeds and scallions.